January 4, 2022
New cars in 2022 – there are a lot! Here's some of the most anticipated and exciting new metal due in 2022.
Nissan 400Z
Due: early 2022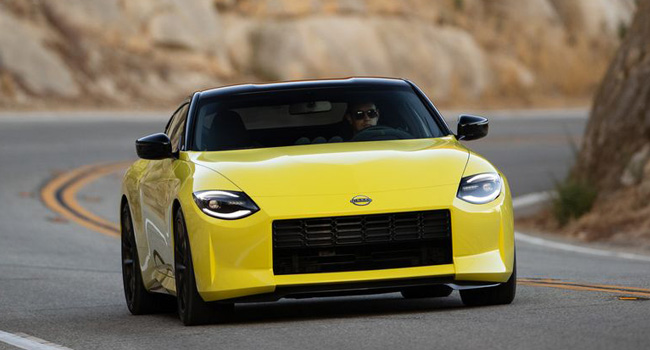 The new "Zed" car from Nissan comes from a long bloodline dating back to 1969 when the 240Z first appeared.
The 400Z, is powered by a new 298kW 3.0L twin-turbo V6 with prices pegged below its competition, primarily the Toyota Supra. The 400Z replaces the 370Z which finished its production run in 2020. 
According to Nissan, "The link to the original Z is most striking when viewing from the side. The roofline flows from the nose to the squared-off rear to create a distinctive first-generation Z profile."
Like its rival, the Toyota Supra, the 400Z shows another classic car redeveloped for modern times.
Toyota Corolla Cross 
Due: late 2022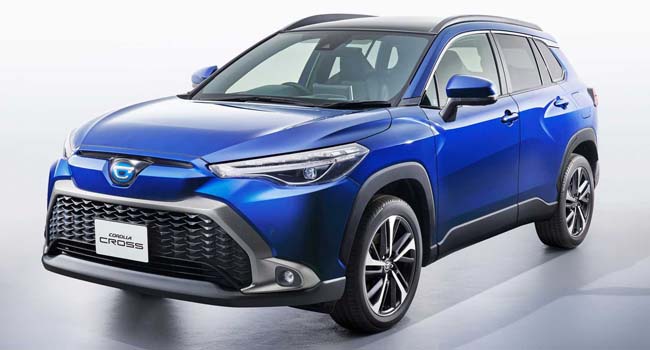 Toyota continues its "no more boring cars" promise with the release of more exciting new cars in 2022, namely the Corolla Cross.
The Corolla Cross is a hatchbated-styled SUV equipped with a 1.8L non-turbo petrol engine also available with a hybrid system. There's also a GR version.
The Corolla Cross appears to slot in under the Rav4 in terms of size, coming in at 4460mm in length. A Rav4 is 4,600mm in length.
In 2017, Toyota Motor Corporation president, Akio Toyoda, issued the above decree – and he meant it.
The decree has spawned the Yaris GR, Supra and GR86, the high(er) performance version of the 86, and other "exciting" vehicles from the brand.
Ford Ranger
Due: Q2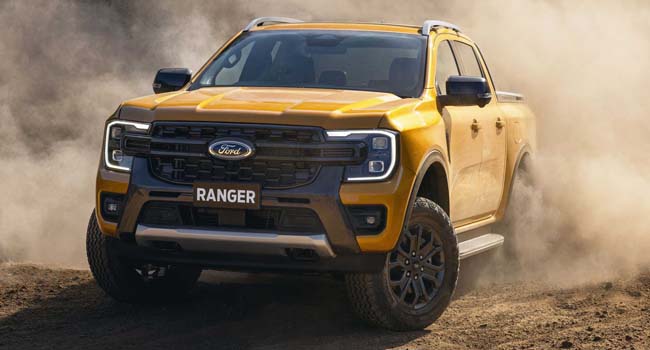 Expected to create massive hype in Australia is the new Ford Ranger. It was primarily designed, engineered and tested here in Australia.
The styling has hallmarks of the North American F-Series trucks that the blue oval is so well known for in other countries. The new Ranger comes with engine choices including a 3-litre V6, 2-litre 4-cylinder twin-turbo diesel and 2L 4-cylinder single-turbo diesel.
There's also considerable tradie or work-friendly equipment like a load box step in the rear bumper and a tailgate which doubles as a workbench with clamp pockets and zone lighting around vehicle for improved vision
The 2022 Ranger lineup also includes a rough 'n' tumble off-road variant (no surprises there) and a luxury option. 
Audi RS e-tron GT
Due: "2022"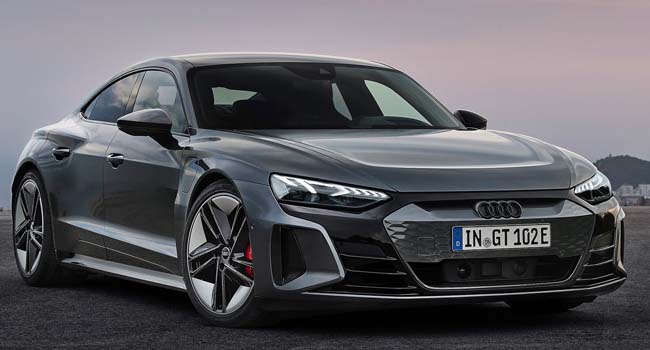 The hotly anticipated electric 4-door performance sedan was actually revealed in 2021 but the Australian release was delayed until some time in 2022.
The model competes with the 2022 Porsche Taycan, due out in Q2 of this year, although Audi and Porsche are under the VW umbrella and the Taycan and RS e-tron GT are built on the same J1 VW platform.
The RS e-tron GT hits 100km/h in 3.3 seconds thanks to its 440kW of power and huge 830 Nm of torque.
The vehicle also features a full-width rear light bar and like other high-end models, does a little dance when the owner (keys) comes into proximity upon approach.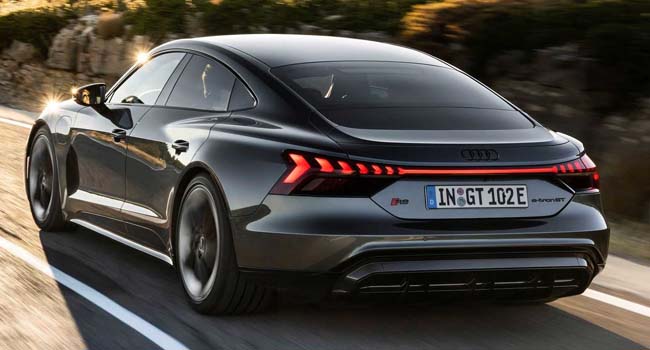 Toyota BZ4X
Due: late 2022
Finally an all electric car from Australia's favourite brand – Toyota scored more than a 22% market share in 2020 and continued to dominate in 2021 and 2022.
The Toyota BZ4X is a crossover SUV measuring 4,690mm in length, for comparison, a RAV4 is 4,600mm, meaning the BZ4X isn't small.
It comes with 150kW/265Nm from a single electric motor in FWD configuration or 160kW from two electric motors in AWD.
The launch model is expected to offer 500km of range and the battery is said to retain 90% capacity after ten years of use, or 240,000km of driving.
The name stands for 'beyond zero', Toyota's line of EVs, indicating they'll likely be a lot more in the line up and will put pressure on EV champion, Tesla.
Lexus LX
Due: first half of 2022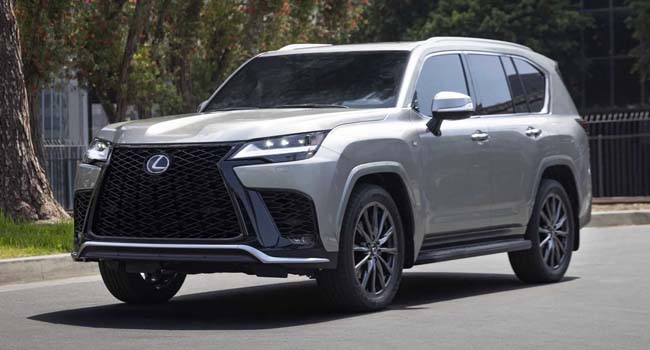 (source: motor1.com)
The LX is the Lexus version of the new 300 Series LandCruiser, meaning a high-end large SUV built on a high-end large SUV.
The LandCruiser is an Aussie legend. From high-end department store car parks to caravan parks to ploughing through creek beds, the "LC" has always been commonplace on our roads.
Now, it's back as a new car in 2022.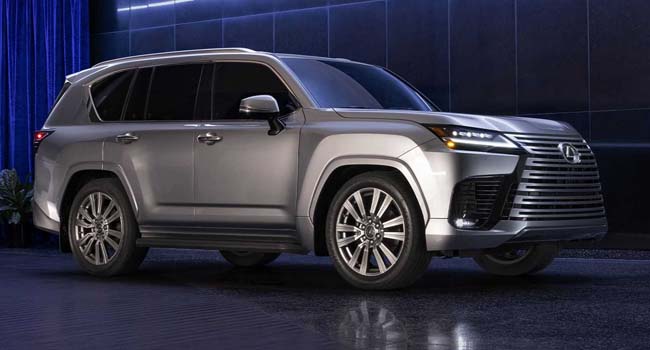 The Lexus version gets the same 3.3L twin-turbocharged diesel V6 as in its cousin, the LandCruiser, but will feature new and different styling and added luxuries.
Being targeted at luxury transport rather than hauling families over rough terrain, the LX might prove a confident off-roader despite advertising imagery.
Early preview images suggest four-, five- and seven-seat configurations. Yes, four. The four seater appears to be a VIP option suited for high-profile chauffeuring.
– Other wow factor new cars in 2022 from around the world –
2022 Rolls-Royce Ghost Black Badge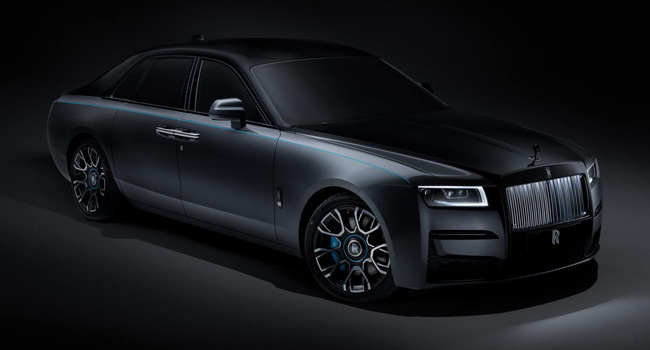 With its twin-turbocharged 6.8-liter V12, the Ghost Black Badge is a somewhat "dark" and sinister presence on the road.
Dark especially.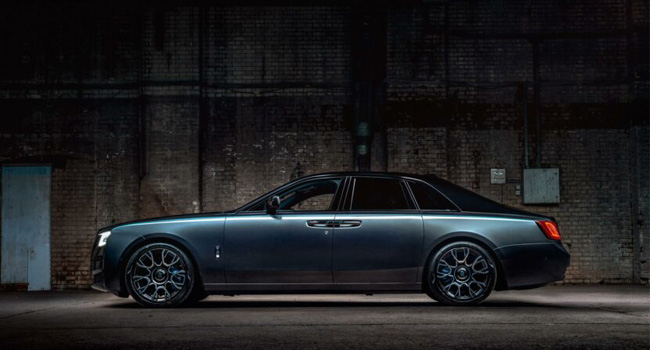 Rolls-Royce says that it takes 45kg of paint, atomoises it and applies it to the electrostatically charged body then adds two clear coats to give it the auto industry's darkest black.
Prices for the current model start at around $628,000 which means the Black Badge model could break through the $750,000 mark.
For that, you get to choose from around 44,000 exterior paint options, however, the 45kg black is the signature.
The Ghost Black Badge comes with some of the highest-grade build materials that (a lot of) money can buy, including 'Turchese' blue-green leather, carbon fiber, all-wheel drive and air suspension.
GMC Hummer EV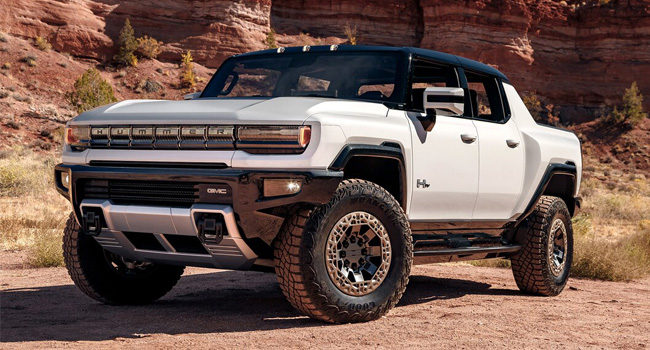 The key with understanding the Hummer EV is to forget everything about the embarrassing H2 (2003 – 2009) and concentrate on new cars in 2022, in this case, the Hummer EV.
The EV version is one of the most capable electric utes (pickups) due for sale in 2022. The Hummer EV's most notable feature is CrabWalk which essentially allows the vehicle to move, or drive, diagonally.
To accomplish this, all four wheels turn on an angle – that's 10 degrees, not 45 like you might expect.
Other features include 'Extract' mode which raises the body by around 6 inches in addition to its already high ride height.
There are 18 camera views available, including some under the vehicle to help drivers negotiate tough terrain.
Depending on configuration, there are up to 1000hp on offer too.
Polestar 2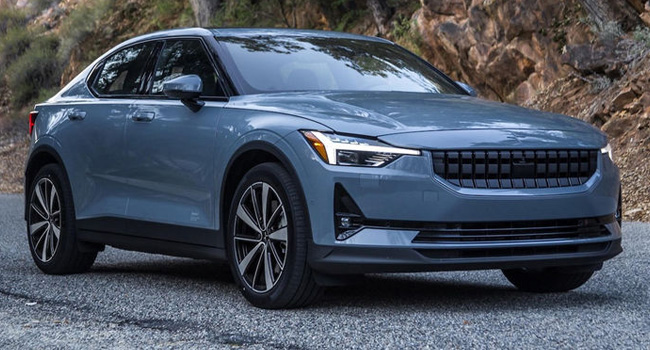 Coming to Australia in early 2022, the Polestar 2 is a 300kW EV "liftback" (sedan with a rear hatch). Polestar is a sub-brand of Swedish maker, Volvo.
The Polestar 2 comes in standard and long-range versions with single and dual engine options. The long-ranger delivers up to 540km of range.
The Tesla rival offers some sophisticated tech including radar and cameras integrated with driver assist features and the company's partnership with Google delivers the world's first car with a built-in Android-powered operating system.
Yes, you can still use Apple CarPlay and connect an iPhone.
Being so hi-tech, concerns have risen over production. Polestar has assured Australian buyers that semiconductor chip shortages likely won't affect deliveries. 
Gordon Murray Automotive T.50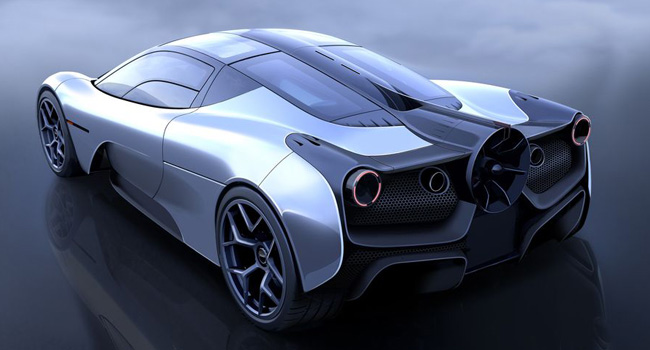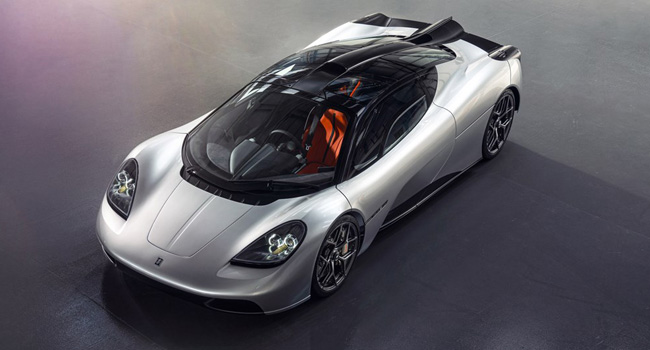 Admittedly a bit of a wildcard on the list, the T.50 is set to make a mark on new cars in 2022.
The T.50 is a successor to the legendary hall-of-famer, the McLaren F1 (1992 – 1998).
South African-born British Gordon Murray is an Formula One racing car and supercar designer. When at the helm of F1 design, Murray's cars achieved a huge number of victories, including in Adelaide in the 1980s and '90s.
The T.50 is expected to be produced and (possibly) sold in 2022.
Yes, it has a giant fan in the back.
The vehicle's most notable feature is the large fan in the back, giving it a Bat Mobile aura. The 8.5kW, 40cm fan is designed to suck up air from underneath the car and on top of the engine at high speeds, providing more cooling, downforce and stability.
In other words, the fan sucks "dirty" or broken fast moving air, forcing it to flow smoothly when exiting the car. The result is a possible 30% increase in downforce, 12.5% reduction in overall drag and greatly improved braking.
Overall, the T.50 has a kerb weight of 986kg and power output of 654 hp making it a true hypercar.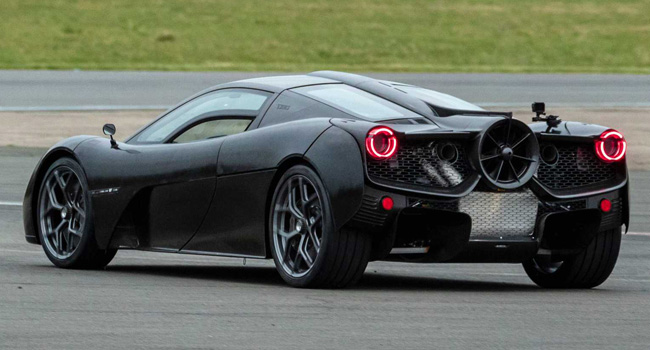 (source: motor1.com)
New cars in 2022
Getting a new car this year can be easier than it may seem. The OnlineLoans team is here to make it happen with our simple and secure process that allows you to start, stop, pause and continue as you see fit.
OnlineLoans allows you to finance new and used vehicles from dealers and private sellers all over Australia.
Other common car finance questions