September 1, 2021
Classic cars are getting modernised. The Nissan Z, Ford Bronco, Toyota Supra and even the Lamborghini Countach, there are many.
OnlineLoans takes a look at some classic cars that have been revamped for modern days and modern drivers.
Plus, we look at the history and development of these iconic vehicles.
Get the gist in 30 seconds
The Lamborghini Countach, the first production car with vertically-opening scissor doors, wowed crowds upon release in 1974, and 2021.

The Ford Bronco gained huge publicity on the highways of L.A. in 1994 thanks to an infamous car chase. The 2021 model is getting a lot of attention too.

The Toyota Supra is a legend in both the car world and the movie world.

Nissan's new 400Z has a long lineage of ancestors and is a top competitor for the Supra.

After a mammoth model run, the Land Rover Defender finally has a younger sibling.

The Jeep Gladiator is back scaling mountains after a 32-year hiatus.
Lamborghini Countach
Hiatus: 31 years
From first model: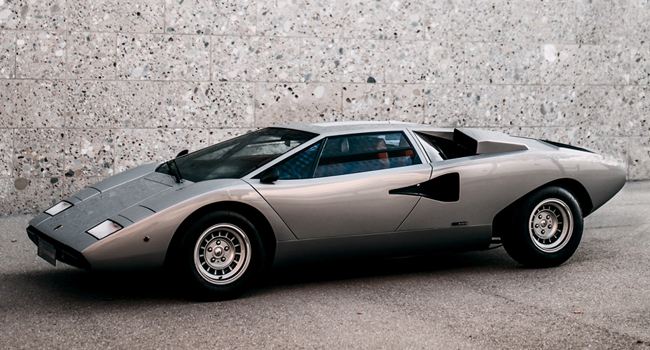 (1974 Lamborghini Countach)
To this: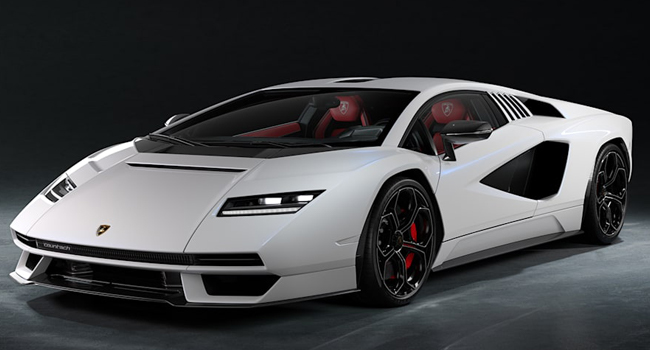 (2021 Lamborghini Countach)
With its vertically-opening scissor doors, low-slung wedge shape and loud exhaust note, the Countach is instantly recognisable, and one of the brand's most well-known models.
If Lamborghini had a dollar for every time one of their cars was featured on a teenager's bedroom wall, they wouldn't need to make cars anymore.
The original Countach was first unveiled to the public in 1971, hence the revamp in 2021 to commemorate the 50th anniversary.
Unveiled in August this year, the LPI 800-4 is a limited edition (to around 112 units) hybrid-electric remake of the original Countach. To date, all 112 units have been sold.
Want one? Yours for around A$4.83 million – if one comes up for sale.
Performance compare
1974 Lamborghini Countach: 3.9L V12, 434 hp, 0-60 mph: 4.9 seconds

2021 Lamborghini Countach: 6.5L V12 + 48-volt electric motor, 803 hp, 0-60 mph: 2.8 seconds
Countach facts
It was the first production car with vertically-opening scissor doors. The supercar door style we've seen on many models all started with here in the early 1970s.

One of the Countach designers, Horacio Pagani, went on to create his own supercars – Pagani.

The original Countachs are known for their terrible rear visibility, making parking a challenge, so much so that drivers often reverse with the door open (up).
Ford Bronco
Hiatus: 25 years
From first model: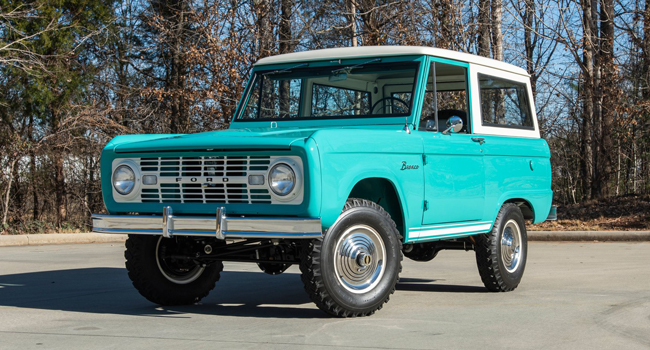 (1966 – 1977 first generation Ford Bronco)
To this: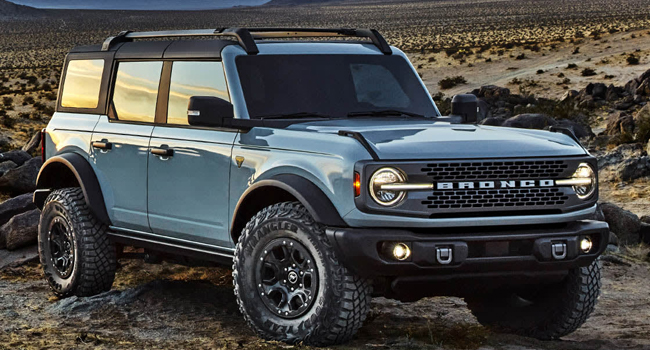 (2021 Ford Bronco)
Classic cars include SUVs as well as sports cars. The Bronco is a hall-of-famer in the classic car, or classic SUV, books.
Designed as a compact off-road vehicle, the Bronco name first appeared in the mid 1960s, competing against the Toyota LandCruiser and some Jeep models. This period also saw demand and interest in off-road vehicles, however, it wasn't permanent.
As the decades rolled on, consumers leaned more towards on-road capability and the large SUVs we know today. Ford released five generations of the Bronco until 1996 when it was replaced by the Expedition, a full-size SUV with 3 rows of seats.
Fortunately (or unfortunately, depending on how you look at it) for Ford, the Bronco gained massive publicity on June 17, 1994.
OJ Simpson police chase
June 17, 1994: American football star / murder suspect, OJ Simpson, along with his friend AC Cowlings, engaged in a low-speed police chace through the Los Angeles highways. It was quickly televised live with local stations interrupting regular programming to broadcast the chase. 
95 million Americans and many more viewers around the world watched live as around 20 police cars pursued the infamous white 1993 Ford Bronco through LA. The chase ended at around 8pm after more than two hours.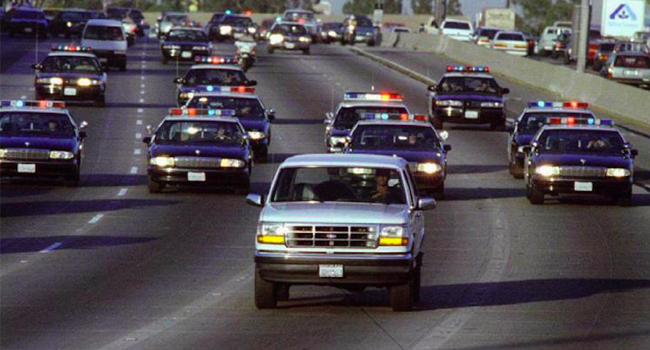 (The 1993 Ford Bronco from the OJ Simpson police chase. Source: ford-trucks.com)
Performance compare
1965 Ford Bronco: 2.8L straight 6, 106 hp

2021 Ford Bronco: 2.3L inline 4, 270 hp or 2.7L twin-turbo V6, 310 hp
The new Bronco is a serious off-roader with its G.O.A.T. (Goes Over Any Terrain) system, waterproof switches and rubber floors showing that, hopefully for Ford, off-road enthusiasm is back to stay.
Toyota Supra
Hiatus: 21 years
From first model: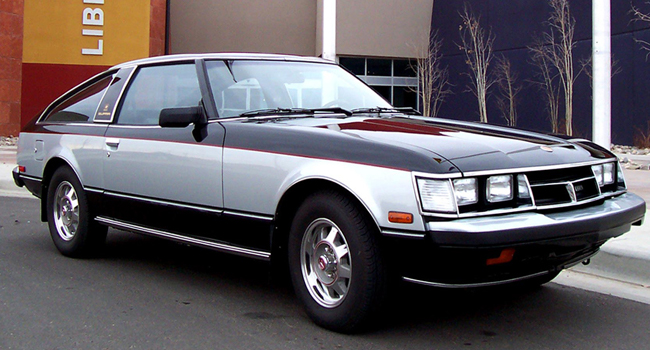 (1978 – 1981 Toyota Celica Supra MA47)
To this: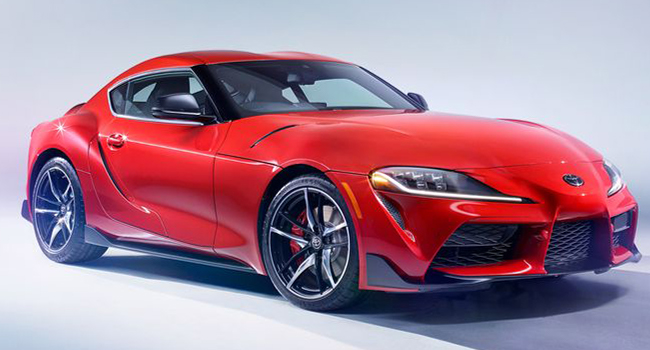 (2019–present Toyota GR Supra. Source: caranddriver.com)
The name Supra is a legend in the car world. Its fame mainly comes from the Mk4 Supra, or 'Mark 4', which featured in the first and second instalments of the Fast and Furious movies. 
Interestly, in June, 2021, the Mk4 Supra driven by the late Paul Walker in The Fast & The Furious sold for US$555,000 (AU$767,100) to become the most-expensive Mk4 Toyota Supra ever. 
The Mk4 was sold from 1993 – 2002. Due to their popularity, racing pedigree, nostalgia and tuning potential, many Supras have seen tough lives. Expect to pay over $80,000 for the desirable twin-turbo version in good condition.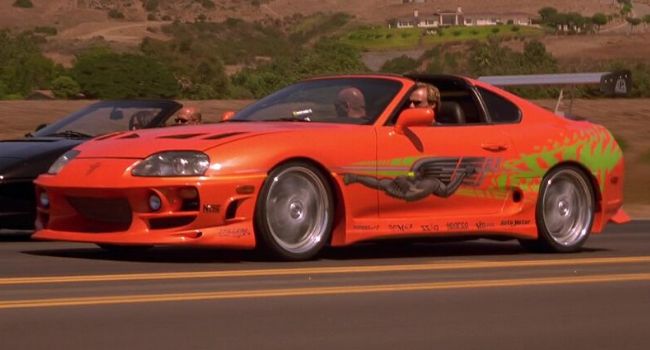 (Mk4 Supra, The Fast and the Furious)
However, the Supra dates back a lot further.
The first Supra was derived from the Toyota Celica and remained a 'Celica Supra' until 1986 when it became a separate model.
The third generation Supra (1986 – 1992) was the first actual Supra without the Celica attachment. This vehicle featured numerous engines, including the 1JZ-GTE twin turbo.
A collaboration between Toyota and BMW, the fifth generation Supra was unveiled in January 2019. This generation of Supra is based on the BMW Z4 and went on sale in Australia in September, 2019.
Performance compare
1978 Toyota Supra: 2.0L inline 6, 123 hp, 0-60 mph: 10 seconds

2019 Toyota Supra: 2.0L inline 4 turbo, 255 hp, or 3.0L inline 6 turbo, 285, 0-60 mph: 3.8 seconds
Nissan Z
Hiatus: 2 years
From first model: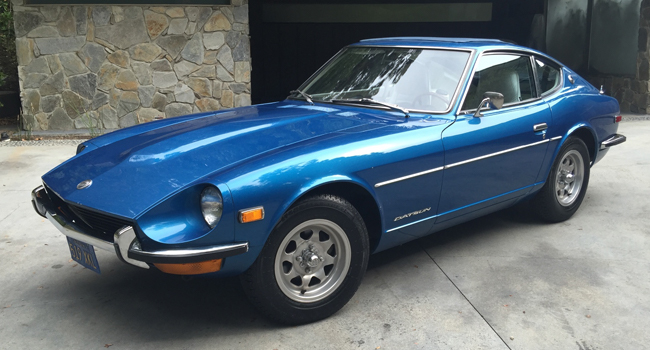 (1969 Datsun 240Z. Source: supercars.net)
To this: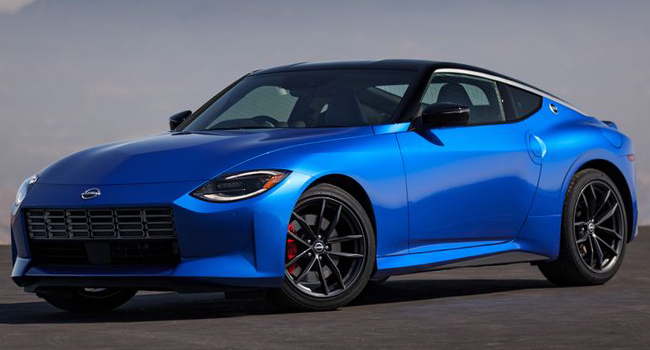 (2022 Nissan 400Z)
Pretty much no list of classic cars is complete without the Nissan Z.
Known as the Fairlady Z in Japan and 240Z in other markets, the model was aimed at boosting Nissan's reputation and image outside Japan as the brand planned to increase exports.
Together with Yamaha, Nissan collaborated on a sports car design beginning in the early 1960s. However, Nissan scrapped the designs in the mid 1960s, resulting in Yamaha taking it to Toyota where it ended up as the legendary Toyota 2000GT.
Although being on hiatus for only two years, the excitement around the 400Z is boosted by the long production run of the predecessor, the 370Z (Z34), which was launched in 2008.
Many consumers comment that the 370Z looks similar to the 350Z, launched in 2002, meaning no huge changes for nearly two decades.
Datsun – Nissan name
The name Datsun is synonymous with Nissan and is owned by the company. Nissan took over Datsun in 1934, but phased it out in 1986. In 2013, Nissan re-launched the brand name for low-cost vehicles in some markets.
Markets include India, Russia, Nepal, South Africa and Indonesia, but not Australia.
The new 400Z is set to be a hall of famer
Production began on the twin-turbo V-6 powered Z car in August, 2021 with the Toyota Supra clearly in its sights.
Nissan aims to undercut the Supra by several thousand dollars and offer a 6-speed manual transmission with clutch (unlike the Supra).
The 400Z also has considerably more power than the new Supra.
Performance compare
1969 Datsun 240Z: 2.4L inline 6, 151 hp (US spec)

2022 Nissan 400Z: 3.0L V6 twin turbo, 400 hp
Model compare: The Nissan Z family tree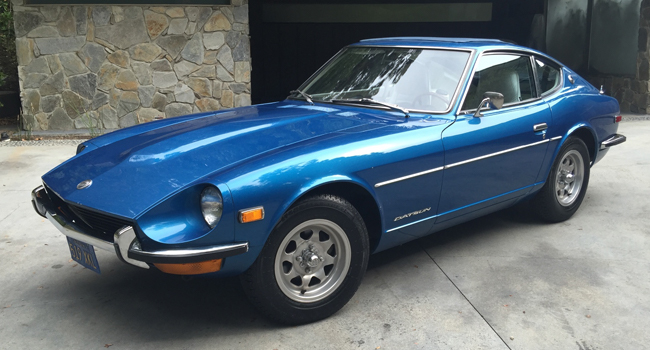 (1969: S30 240Z)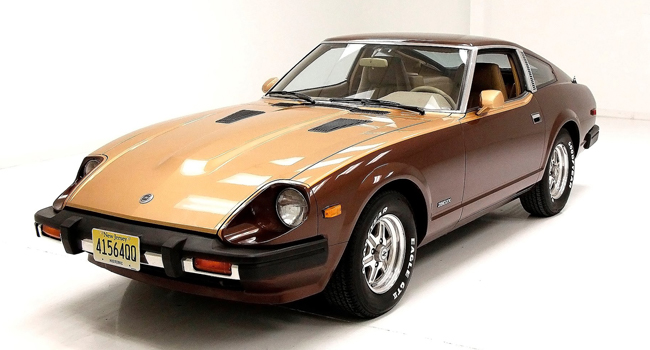 (1978: S130 280ZX)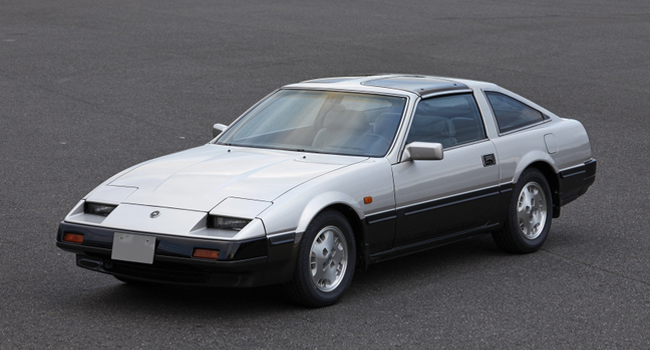 (1983: Z31 300ZX. Source: nissannews.com)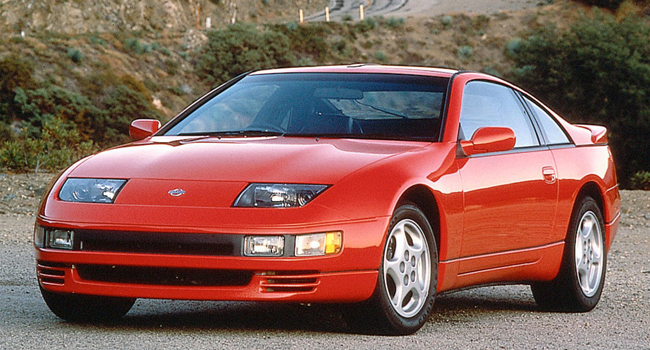 (1989: Z32 300ZX)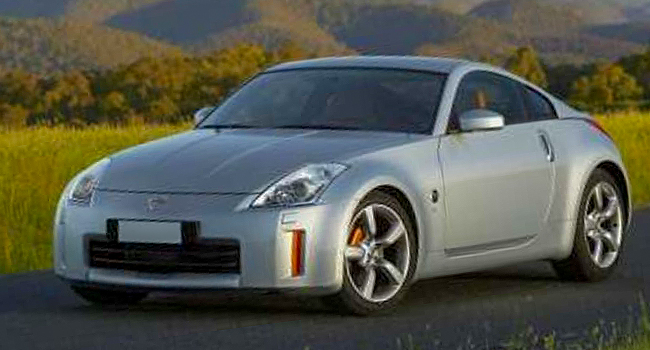 (2002: Z33 350Z)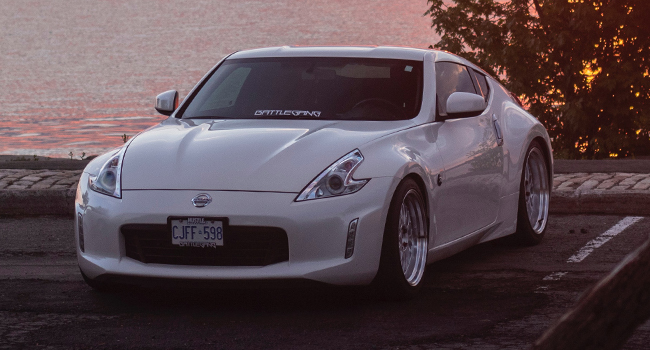 (2008: Z34 370Z)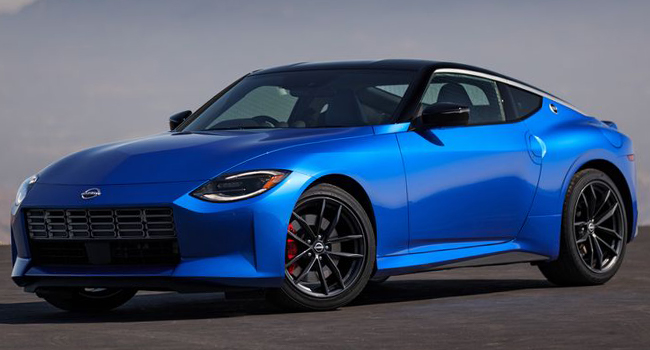 (2022: Z35 400Z)
Land Rover Defender
Hiatus: 4 years
From first model: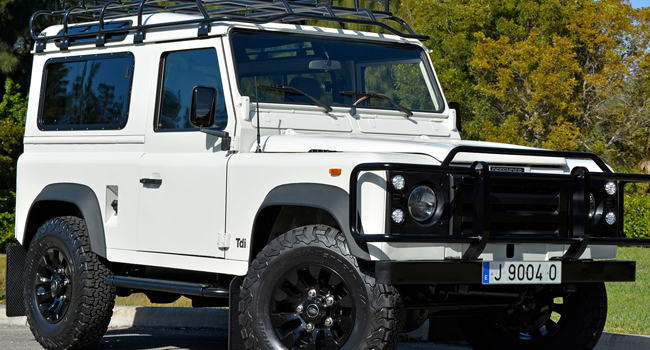 (1983 Land Rover 110)
To this: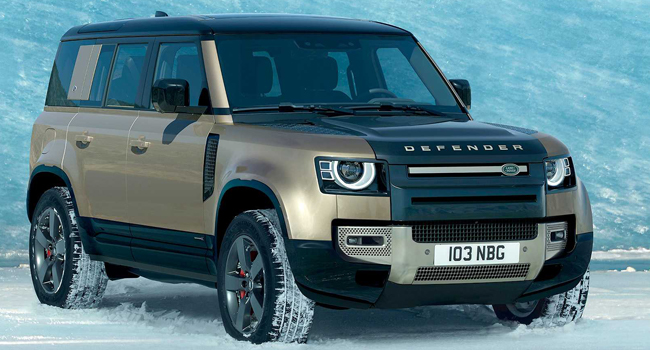 (2020 Land Rover Defender)
Mud, military and Tomb Raider.
The Defender has ancestors dating beyond its nameplate. The 'Defender' badge (name) first appeared in 1990. Prior to that, it was known as the Land Rover 110 ("One Ten"), introduced in 1983.
The 110 was developed from the original Land Rover, launched in 1947.
Mud
The Defender is an off-road all star. In 2021, the Defender won the Drive Car of the Year off-road SUV award. However, its abilities didn't start there. The Defender has been praised as a capable off-roader throughout its lineage, mainly due to simple and reliable designs. 
Military
Defender models have been used for military applications by the British armed forces and Australia armed forces, among others. 
Various models saw combat in the 1980s in the Falklands, Northern Ireland and Afghanistan after being tried and tested by militaries. 
Tomb Raider
Yes, as in the movie and game series. Arguably, the best-known model variant on the Defender is the Tomb Raider edition from 2000. This rare variant, built to commemorate the role in the movie, comes in dark grey with special badging.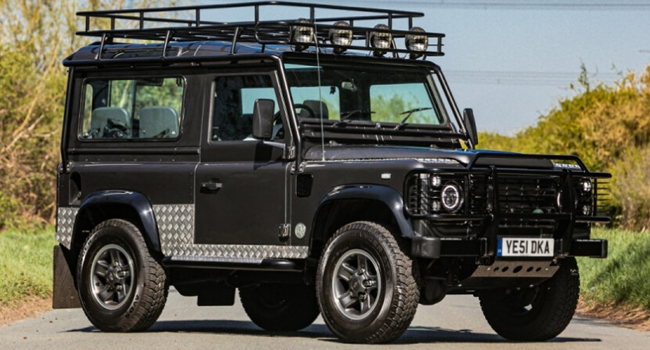 (The Tomb Raider Defender. Source: utomuse.co.nz)
Defending its history
In 2020, revealed in 2019, the new L663 Defender took to the streets and was naturally an instant hit.
The L663 replaced the previous generation of Defender, produced from 1983 to 2016, a mammoth model run.
Inline with its older siblings, the L663 is a capable off-roader. Numerous independent reviews have put the new Defender to the test in harsh conditions in Africa, Canada and the Australian Outback with positive feedback.
The vehicle pegs itself close to safari. The hallmark rear roof side windows are said to allow occupants to view animals in trees.
Performance compare
1983 Land Rover 110: 2.5L inline 4, 68 hp

2020 Land Rover Defender: 2.0L inline 4 (196 hp), 3.0L inline 6 turbo, 395 hp
The new Defender is offered in petrol, diesel and hybrid variants.
Jeep Gladiator
Hiatus: 32 years
From first model: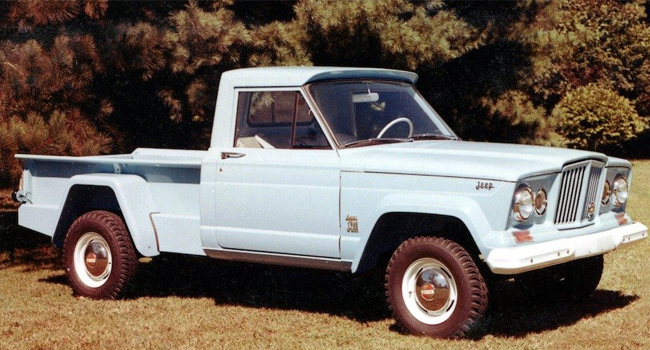 (1962 Jeep Gladiator)
To this: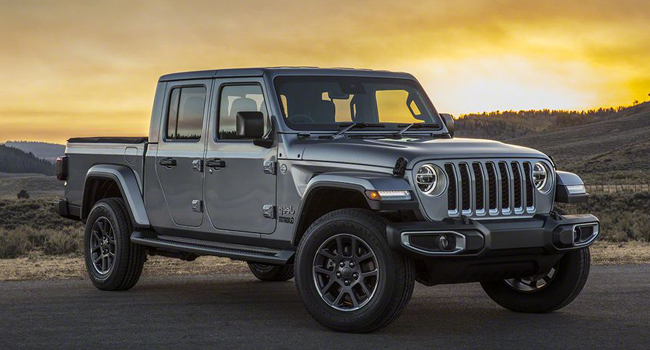 (2020 Jeep Gladiator. Source: caranddriver.com)
Another off-roader one the list, the Gladiator is Jeep's first ute (or pickup truck) since 1992. The re-introduction of the model again signals where consumer trends have been and are going.
The original Gladiator was one of the first North American vehicles spec'd for civilian and military use, tying in Jeep's long history with the US military.
Jeep's interesting history
In Australia, many motorists peg Jeep to its popular Cherokee, Wrangler and Compass SUVs, but the brand goes back much further.
Dating back to WW1 and WW2 when the US military required 4×4 vehicles capable of driving over different terrains between bases, manufacturers competed for the lucrative contracts.
As makes and models came into service, US troops referred to these 4×4 vehicles as "GPs" or General Purpose vehicles. "GP" quickly turned into "Jeep" and the name stuck.
Car brand of the past, Willys-Overland, originally owned the 'Jeep' name after trademarking it in 1943.
In the early 1970s, the brand was bought and developed by AMC (American Motors Corporation) for around US$70m (around $674m in today's Australian dollars). A bargain considering Jeep is worth around US$33.5bn today.
Chrysler then bought Jeep in 1987.
Today, Jeep is owned by Fiat Chrysler Automobiles.
Performance compare
1962 Jeep Gladiator: 3.8L inline 6, 140 hp

2020 Jeep Gladiator: 3.6L V6, 285 hp
Why are so many classic cars becoming modern cars?
Revamping and modernising old designs is not a new phenomenon. If you're an automaker trying to introduce a revamped model with a known name attached, half the work is done.
Launching an all-new model is a massive undertaking for a car company. A large part goes into advertising and familiarising consumers with the name to build trust. 
We've covered just a few of the standout classic cars but there are many more. Classic cars with well-known names last for a reason: consumers demand them.
Nostalgia also plays a key role in attracting buyers. 
If you're keen to get behind the wheel of a "new" classic car, or any other vehicle, start with an OnlineLoans quick and simple quote to get moving.