November 9, 2021
Exciting Toyotas OTW: When Akio Toyoda, president of Toyota and grandson of company founder Kiichiro Toyoda, speaks, the car world listens.
In early 2017, Mr Toyoda announced "no more boring cars" for the brand he presides over.
OnlineLoans takes a look at Toyota's non-boring changes.
Firstly, Who's Akio Toyoda?
Born in 1956, the Japanese business executive has been president of Toyota since 2009. His great grandfather, Sakichi Toyoda, established Toyoda Automatic Loom Works, an engineering manufacturing company.
It's this engineering firm that spawned the global goliath that is Toyota as we know it today. 
The influential Toyoda family has always kept their own members closely entwined with the brand and Akio Toyoda is no exception. He officially joined the family business in 1984.
Akio Toyoda has a strong interest in motorsports and car design. For example, in 2009, he competed (as a driver) in the 24 Hours of Nürburgring race in Germany.
To disguise the fact that a powerful multi-billionaire was driving in one of the world's most challenging amateur races, he entered under the moniker; "Morizo".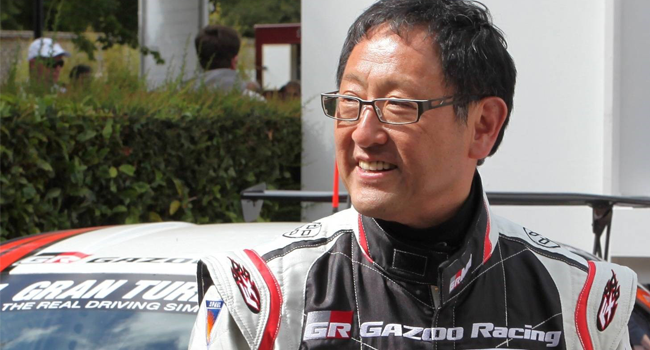 (Akio Toyoda in Gazoo Racing kit. Source: driven.co.nz)
Boring cars
Toyota has had a strong reputation for efficient production of reliable, but not-so-exciting, commuters like the Camry, Corolla and Hiace. The 'not so exciting' part is changing. 
Looking back at Toyota products in the early 2000s, it's clear they weren't going for bold or exciting.
The world's best selling car of all time, the Toyota Corolla, reflects the company's bold designs in the 1980s which changed to a more "boring" look in the 90s and 2000s – but excitement is back today.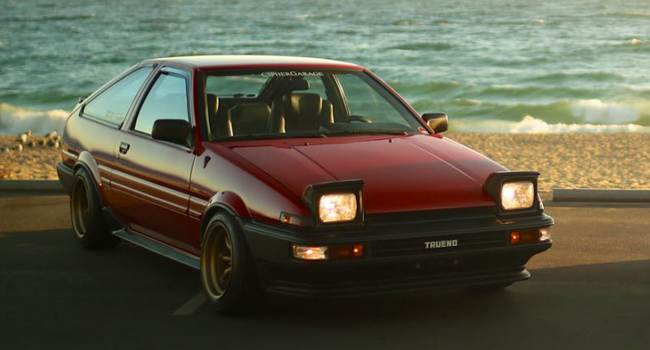 (Corolla from the 1980s – the ledgendary AE86. Source: petrolicious.com)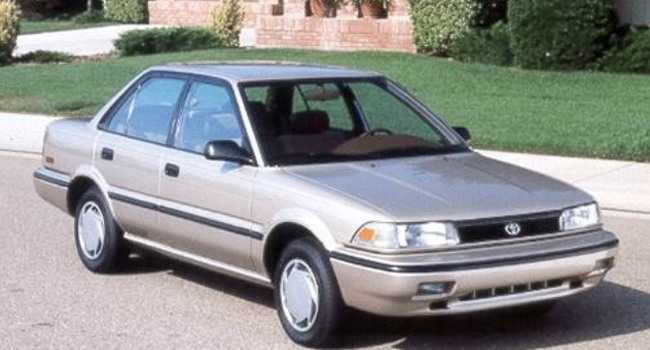 (Corolla from the early 1990s)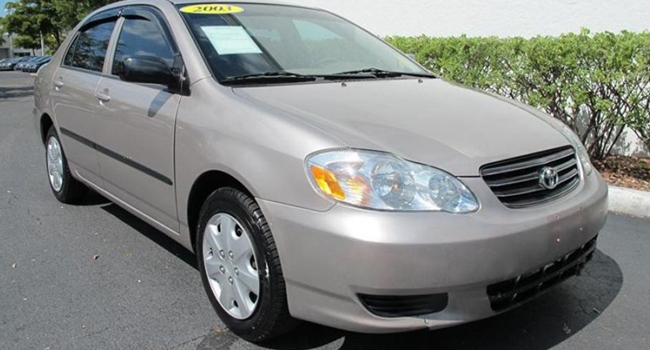 (Corolla from the mid 2000s)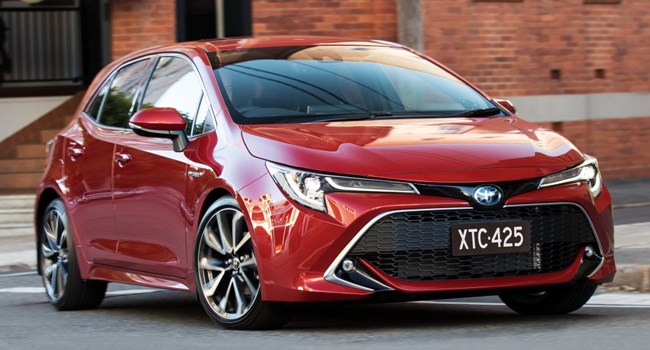 (2021 Corolla – the excitement is back!)
Fun Fact: If all 44.1 million Corollas (which have been sold over the last 50 years) were connected in one line, they would circumnavigate the equator… FIVE times!
Other previously "cool" Toyota vehicles were replaced by plain ones, or scrapped completely. For example the Supra, a vehicle that gave the brand huge performance flare, finished production in 1998 and wouldn't come back until 2020.
Other exciting vehicles shared the change from exciting to not exciting;
Celica – sports car ceased production in 2006

Celica GT-Four – high performance version of the Celica, ceased production in 1999

MR2 – sports car ceased production in 2007

W20 MR2 (1989 – 1999) – this version of the MR2 saw many high performance versions, including a Toyota Racing Development model in the late 1990s.
It should be noted that when Toyota updated the MR2 in 1999, the new version went from the previous model's 163kW 2-litre turbo engine, down to a 1.8-litre non-turbo engine with only 108kW.
Unfortunately for buyers looking for something exciting, the loss of performance cars showed a shift in focus for the brand.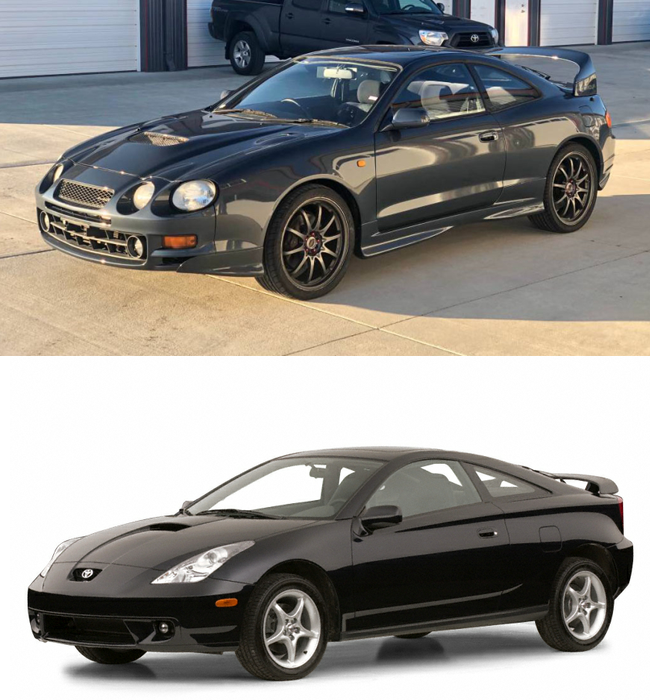 (Top: 1999 Celica GT-Four. Bottom: 2000 Celica)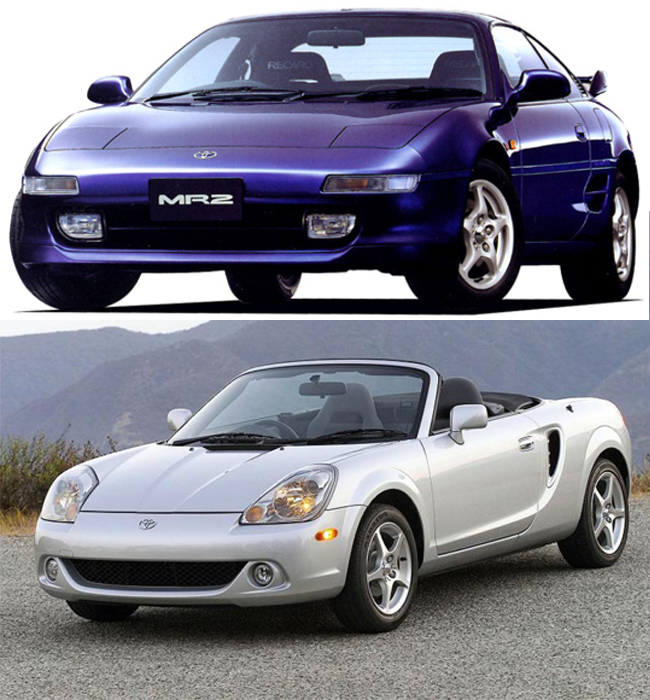 (Top: 1999 W20 MR2. Bottom: 2000 MR2)
"No more boring cars"
Well aware of the "boring cars" of the 2000s, Aiko Toyoda pushed for more exciting products from his company. In the years following his appointment as president in 2009, he gave designers a longer tether. 
When the announcement went public in early 2017, Toyota's reputation began to change. 
Exciting and bold designs, previously too outrageous and "inefficient" for the factory, were given the greenlight.
It all started with the Prius. 
The first vehicle to get the exciting overhaul was the Prius. Although Toyota was still testing the water with their bolder designs, the third and fourth-generation Prius models show big changes, especially in the front end of the vehicle.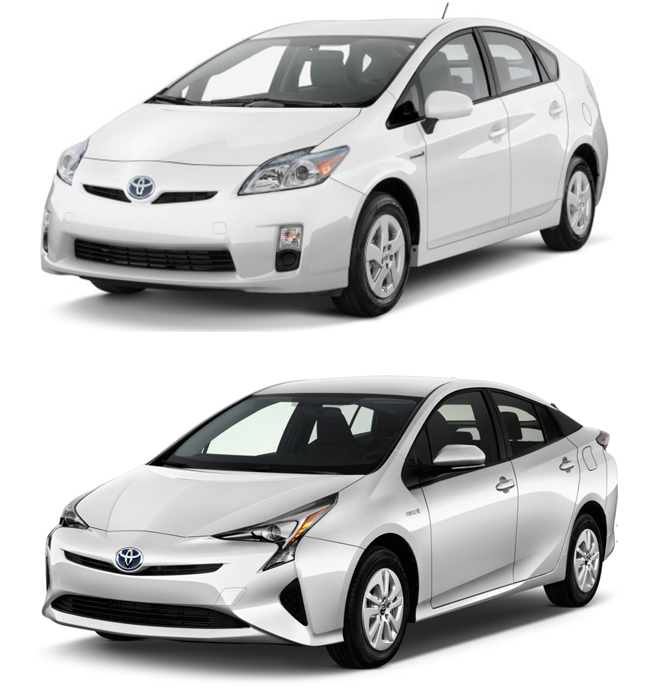 (Top: 3rd generation Prius (2009 – 2015). Bottom: 4th generation Prius (2015 – present). Source: thecarconnection.com)
The Yaris is another example of an exciting Toyota. A decade ago, the FWD 80kW Yaris was a common sight in supermarket car parks. Today, an AWD 200kW rally-inspired Yaris complete with high-performance suspension, sports seats and red brake calipers is on offer.
It's thanks to "Morizo" for the exciting changes.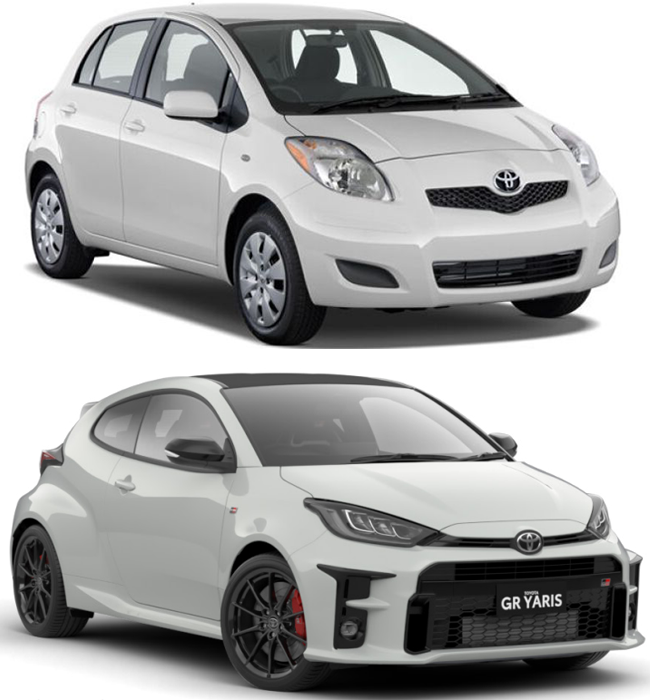 (Top: 2011 Yaris. Bottom: 2021 Yaris GR Yaris Rallye Edition. Source: toyota.com.au)
Other cool cars came along after the president's announcement;
2016: Toyota C-HR: 2016 – present
2019: RAV4 (more aggressive styling and engine goes from max 145kW to 163kW)
2020: Re-introduction of the Supra (finally, after a 22-year hiatus)
2020: GR Yaris (went from 2019's 80kW engine with FWD to a possible 200kW AWD system)
2020: Yaris Cross (subcompact crossover SUV with AWD option)
There are many more facelifts, redesigns and new product launches from Toyota that have come about all over the world since Akio Toyoda's "no more boring cars" announcement.
The company's healthy share price growth is also "exciting" for investors.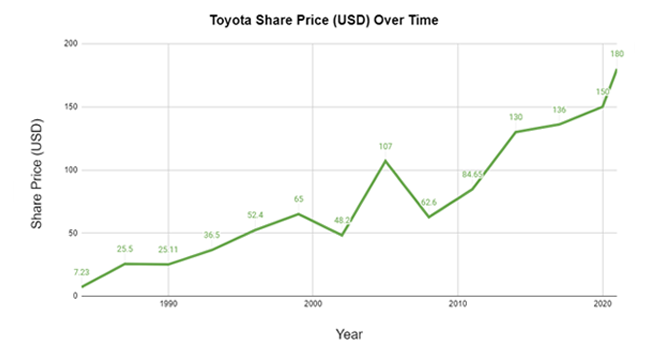 "GR"
You'll notice a lot of Toyota performance vehicles have a "GR" badge attached. It stands for Gazoo Racing, which is a motorsport/performance section of the brand.
The origin of the name goes back to the creation of gazoo.com, a Japanese website for displaying images of vehicles available at dealerships. Built in the mid-90s, the website was revolutionary at the time. "Gazoo" comes from the Japanese word "gazo", which means image.
Future models
Exciting Toyota cars have received a lot of praise (and sales) since ensuring excitement in its cars – a trend it clearly plans to continue.
For example, the GR HiLux due in 2022. The ute is following Toyota's GR lineup and offers a sporty, fast and, or course, exciting take on the HiLux with upgrades, including power output.
There are also rumours of a new Celica and/or MR2. Potentially due for release in 2024, the MR2 could be resurrected with a 3-litre V6 hybrid.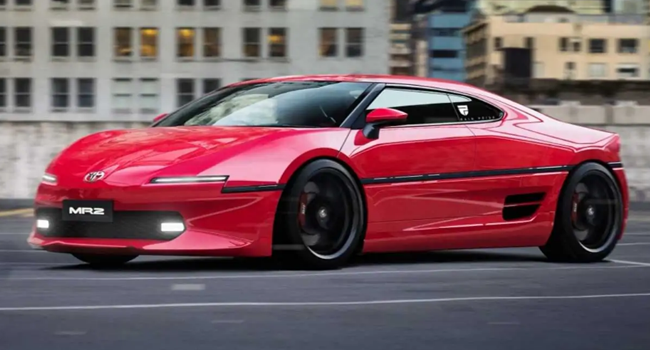 (MR2 concept design. Source: motor1.com)
Expect to hear similar rumours about the Celica as Toyota will likely want to compete with the new Nissan 400Z.
Get into an exciting vehicle
If you've decided your vehicle needs an upgrade to something a little more exciting, OnlineLoans can make it happen.
Start by having a look at the numbers to see what kind of repayments you might be up for.