December 9, 2020
Adelaide is making cars (again). 10:45 am on Friday, 20 October 2017 – the infamous moment when the last ever Australian-made Holden Commodore rolled off the production line.
Now, another type of car is coming out of South Australia – with more speed.
A lot more speed.
The Brabham BT62R is a street-legal monster. Classed as a 'track day' car, the BT62R punches the 0 – 60mph (96kph) in a mind-boggling 3.0 seconds with the help of its 552kW V8. The BT26R is the road-legal version of the track-only BT62.
Is that fast? We'll let you decide. Here are some 0 – 60mph times of other hypercars of similar calibre:
McLaren Senna: 2.9 seconds

McLaren 650S: 2.9 seconds

Lamborghini Huracán Performante: 2.9 seconds

Ford GT: 3 seconds

Porsche 911 Carrera S (992): 3.2 seconds
But the BT62R's biggest brag isn't the acceleration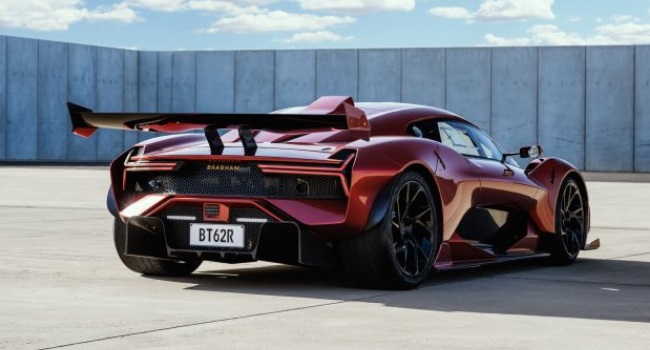 It's the power-to-weight ratio. In the car world, being a 'lightweight' is definitely a good thing. Shorter stopping distances, faster acceleration, better cornering and, at the end of the day, faster lap times.
The BT62R tips the scales at 972 kg.
Is that light? Here's the hypercar lineup again:
McLaren Senna: 1,374 kg

McLaren 650S: 1,428 kg

Lamborghini Huracán Performante: 1,553 kg

Ford GT: 1,385 kg

Porsche 911 Carrera S (992): 1,480 kg
How about some other 'lightweights' of the car world:
McLaren F1: 1,138 kg

Koenigsegg One 1: 1360 kg

2019 Mazda MX-5: 1061 kg
The BT62 doesn't come cheap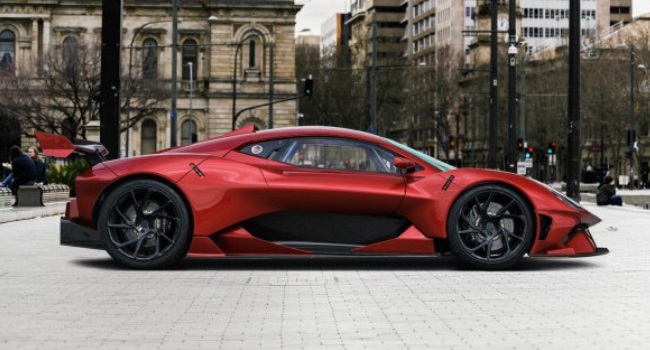 Pricing is pegged at around $1.5 million points. A chunk of change in pretty much any car enthusiast's book.
Is that expensive? Again, here's a little lineup:
Koenigsegg CCXR Trevita: $6.4 million

McLaren Senna: $1.6 million

Lexus LFA: $750,000

Bugatti Centodieci (based on the Chiron): $20 million
Here's what you get for parting ways with $1.5 million Australian dollars for a hypercar
The engine and 6-speed sequential gearbox have been remapped and calibrated for street and track use. Carbon fibre seats come trimmed in leather and/or Alcantara along with a digital gauge cluster and electronically-controlled variable ride height.
On the exterior, you'll find unique features like 18-carat gold exterior badging and a massive one-piece rear wing – a hypercar prerequisite. Additionally, exterior aero parts like the front splitter, rear diffuser and rear wing from the track-only BT62 models can be fitted upon request when car servicing.
And, most importantly, you get to drive a racing car on the streets – legally.
As the hefty price tag and 'street-legal racing car' accolades suggest, Brabham Automotive won't be able to rely on only the Australian market to make sales. Both left and right-hand versions are available.
Under the Bonnet
In a car like the BT62R, the engine is what really makes it tick. A naturally-aspirated V8 steps away from the turbo and electric world. The 5.4-litre V8 revs out to a high 8000rpm which gives it excellent and responsive acceleration.
According to Brabham Automotive, it's the highest-output, naturally-aspirated V8 hypercar on the market.
Get the BT62R hypercar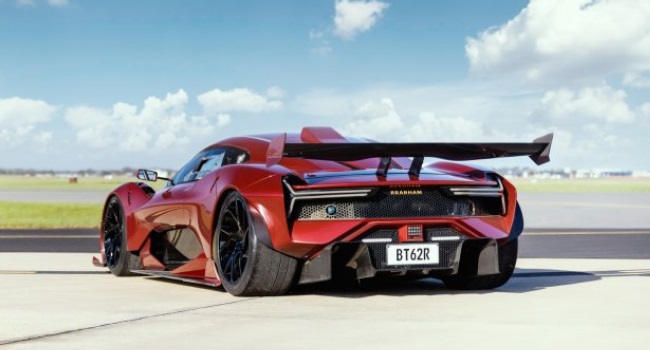 The 'world's most track-focused hypercar' is putting Australia (back) on the petrolhead map. It joins conversations that include the 2017 Walkinshaw W557 GTS, KPM Motorsport Streetfighter FPV GT-E and HSV Gen-F2 GTS.
Here's to hoping the BT62R sees success.
(image sources: brabhamautomotive.com)