June 20, 2022
Boot space is something of huge importance to Aussies – and car manufacturers know it! 
That's good news for car buyers as automakers compete and pump money into research and development to offer products with amazing and useful boot space.
The result: vehicles seem to boggle the mind with what (and who) they can fit in.
But appearances can be deceiving when it comes to boot space.
Here's all you need to know about boot space
How do they calculate boot space?
Typically, you'll find boot space represented in litres which is handy when comparing cars as you can clearly identify which offers more – the one with more litre.
However, unless you're planning on carrying around hundreds of litres of water, it can be confusing.
Here are the two methods commonly used to measure boot space
VDA method
Short for "Verband der Automobilindustrie". This is the German method and involves filling a load space with 200x100x50xmm blocks, then counting those blocks.
200x100x50xmm = 1 litre so you can see how the total is calculated.
This is typically more practical as these blocks are relatable to real life things you might want to put in a car's boot.
Manufactures using the VDA method
BMW

Honda

Kia

Mazda

Toyota

Hyundai

Audi 
SAE Method
Short for "Society of Automotive Engineers". This American method uses smaller objects that can fit in smaller nooks and crannies that the VDA 1-litre blocks can't reach and therefore, typically gives a larger total, still in litres.
This could cause issues for someone looking to carry larger objects as those smaller nooks and crannies might not be accessible.
It also means that boot spaces measured in the SAE method often appear larger in the numbers.
Manufactures using the SAE method
Some manufacturers use neither, simply calculating volume the old fashioned way (L x W x H) so understandably, it can be confusing.
Surfaces
Something that can often be overlooked when thinking about boot space are the surfaces in the cargo area.
For example, soft sides and a carpeted / rubber floor are great for items that might be delicate but what if you need to carry heavy tools or building materials?
Pieces of wood, bricks or a heavy washing machine with metal corners for example, can scratch and damage delicate surfaces – not so good when you go to sell the vehicle.
Also of note is a tailgate in a hatchback or SUV. If the glass closes on an unfamiliar or awkward angle, banging it on an object and smashing it can become a real (expensive) possibility.
Make sure to ask for high-quality images if you're looking at a vehicle online so you can check out if the things you plan on carrying won't get damaged or damage the car itself.
Conveniences
Automakers are geniuses at loading cargo areas (pun intended) with knick-knacks designed to make life easier.
For example, the new Ford Ranger has a tailgate-come-workbench meaning that when folded down (open), the tailgate can be used to clamp and cut building materials. There are also built-in rulers and cup holders, pretty nifty.
Keep these conveniences in mind when you're looking at boot spaces.
Lighting
It's not just at night when you need extra light to see what you're loading and unloading – think of dangling power cables attached to tools or appliances for example.
Some boot spaces have side lighting as well as on the ceiling and some also have removable flashlights which really come in handy.
Fold-flat seats
These are 3rd row seats that fold flat into the floor and make life much easier. A flat cargo floor is much easier to work with when loading items. This would apply to 7-seater SUVs and some people movers / minivans.
3rd row access
While we're on the topic of the 3rd row, ensuring easy access is must and by "easy", we mean for those who are likely to access the kidzone – kids.
Ensure that the vehicle you're looking at has light and fast access to the 3rd row as lifting heavy seats on the side of the road is not ideal for children.
By the way, if you're car hunting, some vehicles have electronic access meaning the middle row can fold via a switch from the front, making things a cinch.
Amenities
Cars are loaded with them these days, and for good reason – we want them! Charge points and cup holders come in handy on long trips and holidays. We're not only talking about amenities for passengers in the back, but also for anyone who enjoys a BBQ, fishing or similar from the back of an open vehicle.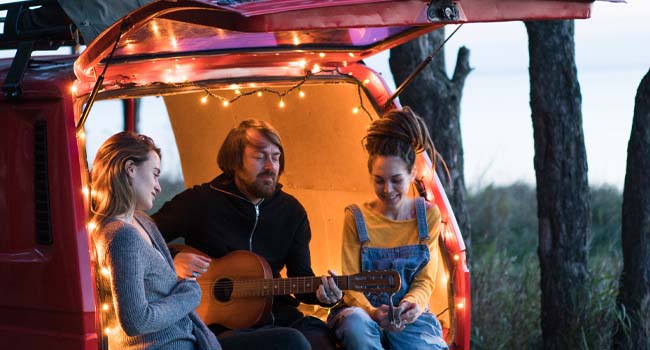 Having charge points, speakers built into a tailgate and a few cup holders can really come in handy.
Boot space access
The last on our list of conveniences, but definitely not least convenient, is access to a boot. This means height of the load floor and how you actually gain access to it.
A higher load floor, for example on a high-riding 4×4, can mean having to lift heavy objects quite high to get them into the boot. This can also result in damage to the lip/rim of the boot if a heavy item comes into contact with it, or worse still, damage to your back.
Also important is how you open it. A power tailgate or boot lid is much easier than heaving at something heavy, especially if you've got bags with you for example.
Some modern vehicles have hands-free power tailgates which, with the keys in your pocket, allow you to swipe your foot under the rear of the car to open the power tailgate. The idea is that if you come out of a supermarket with both hands full of bags, you don't have to go fumbling around for keys or put your bags on the ground.
Inconveniences
Of course, along with any conveniences, there's a flip side. Make sure to take note of the following which can be a pain for some people.
Seats that fold up on the sides
Some 7-seat SUVs have 3rd row seats that fold up on the left and right sides against the windows. This both robs drivers of some rear view vision and reduces boot space, especially in width.
SUV glass doesn't open
The rear glass section of a tailgate on an SUV should open separately from the actual tailgate. This is handy for small items like shopping bags or accessing the boot in a confined space like a garage.
Cheap plastics
This might be a good thing if you're carrying dirty items regularly but thin, cheap plastic boot walls can easily get cracked if banged by a sharp object. Think windy roads with a heavy toolbox banging around.
Too complicated
Some vehicles try to solve boot space problems by over-engineering things like folding seats, cargo covers and other panels.
For example, imagine you want to cover cargo so people can't see it through the windows. To do so, you have to remove a cargo cover, connect it on the left and right sides, extend it and then clip it in place – can't they just have a button?
Or, how about 2nd row seats that need to be moved forward, tilted to the side, then folded up – it should be a one-step process.
Solution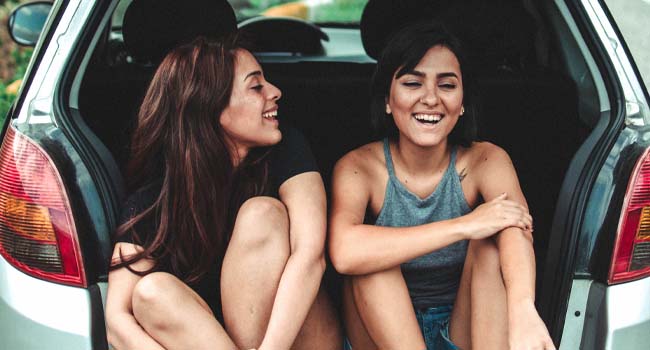 The best bet is to take the car for a test drive and get to know what the cargo space is as per your needs. If you're looking at a vehicle from a dealer, you'll be able to arrange a test drive and likely have the same option with a private seller too.
And remember… There's nothing wrong that bringing along a few objects to throw in the boot to test out the space too. Failing that, bring a tape measure (just make sure you know the dimensions of objects you need to transport, eg. bikes and sports gear).
Found a car with ideal boot space (and the rest)?
The next step is to get started with an OnlineLoans.com.au quick quote and make it happen. 
There's no need to struggle getting around and no need to struggle getting what you need moved from A to B.
OnlineLoans.com.au allows you to choose from a huge range of options from our massive panel of lenders, all tailored to your circumstances.