November 29, 2021
The new Ford Ranger is out in the wild and set for sale in Q2, 2022. 
Like celebrities, some cars make big news when manufacturers make announcements. The new Ford Ranger is one such example.
The new Ford Ranger on paper
Engine choices: 3-litre V6, 2-litre 4-cylinder twin-turbo diesel and 2-litre 4-cylinder single-turbo diesel

Styling heavily influenced by US Ford F-150 pick-up

Will still offer traditional Ford blue colour but flagship is orange, known as 'Code Orange'

Chassis and cabin are all new

Hybrid rumoured to be on the horizon

Comes standard with an 8.0-inch widescreen digital instrument cluster and large portrait-spec central screen

Range toppers to include hardcore off-roader and luxury options

Zone lighting around vehicle for improved vision

Integrated step available to help with load-area reach
Here's what it looks like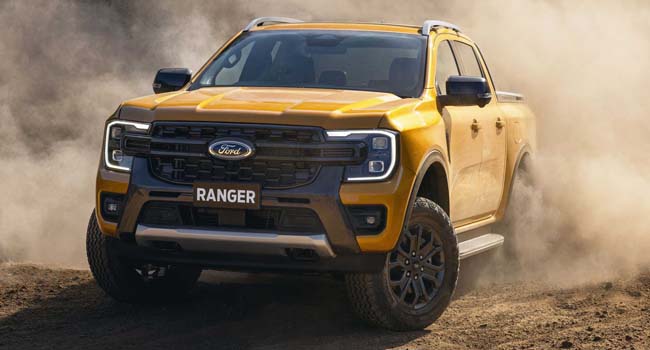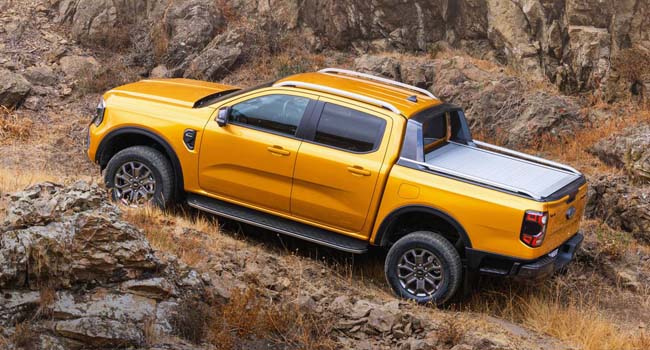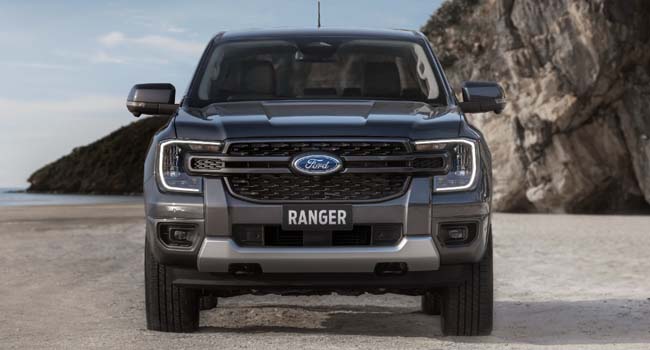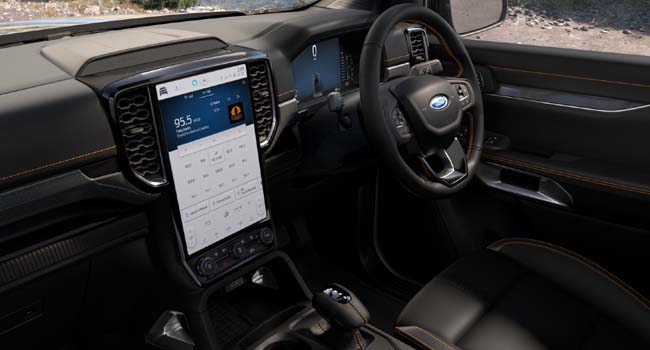 The new Ford Ranger was primarily designed and engineered in Australia (that's why we like it so much!) and is made in Thailand, Vietnam, South Africa, South America and the US.
Is it better?
It's a new model which means a total overhaul and new design. The current model, the T6, has been in production for a decade and that means it's time for "all new".
Ford claims that the torque converter has been updated and is stronger and lighter in the new Ranger, a pain point in some previous models. The engine and transmission matches are more responsive and have improved towing and 4×4 ability.
In other words, Ford has listened to what it's owners want and delivered. The new Ford Ranger has undergone over 6 million kilometers of real-world testing.
Ford is offering more power, features, and technology than the Ranger's competition – at the moment – which means the vehicle could be on trajectory to outsell archrival, the Toyota HiLux.
More cool stuff
Other highlights of the new Ford Ranger include;
"RANGER" stamped on the rear rather than stickered on

Very few parts from old Ranger used on the new one

Max tow cap: 3500kg

50mm wider tray between the wheel arches

Some higher-grade variants to include disc brakes on all four wheels

20-inch wheels available

Wireless charger on some models

Over-the-air software updates

Numerous camera offer 360-degree views for some models

Additional light sources on exterior

Heavy phone app integration and control
Ford says that they have followed current Ranger owners at work and leisure, probably not literally, to find out exactly how the vehicles are used. This research started back in 2016 in Australia, Asia, Europe and South America.
Expect the 2022 model to be a win with tradies with families who like to get off road on weekends.
For example, the rear passenger doors on the dual cabs open wider to allow more access to the rear and the tailgate offers workbench features such as built-in rulers and clamping points.
There's also a (sort of) throwback to much earlier models with interior door-pull handles reminiscent of 1970s-era Fords.
What about the Wildtrak and Raptor versions?
The hotly-anticipated "rough and tumble" versions of the new Ford Ranger, the Wildtrak and Raptor versions, are due for release in early 2022 and they're sure to live up their reputation.
Expect both to come with the V6 option and a far heftier price tag than lower-grade models to match.
Speaking of pricing, at the time of writing, numbers still aren't out.
Get your new Ford Ranger
Getting a pre-approval for a car is super important today as demand for vehicles surges. A pre-approval means your funds are locked and loaded for when you find a vehicle suited to your needs. No losing deposits, no waiting for banks to push papers.
With an OnlineLoans quick quote, you'll be able to access finance quickly and without the stress of dealing with too many phone calls and emails.