April 27, 2022
We take a look at a recent OnlineLoans' client's Toyota Camry and the story behind it.
In brief
Client: Alain, Adelaide, SA
Loan type: Secured Car Loan
Purchased: April 2022
Trade In: 2014 Toyota Camry
Adelaide resident Alain purchased his 2020 Toyota Camry in April, 2022 and uses the vehicle for rideshare services. As we'll find out, Alain previously owned a Camry and needed an upgrade to a newer model to suit rideshare requirements.
Alain financed his 2020 Toyota Camry through OnlineLoans with a rate of around 7%.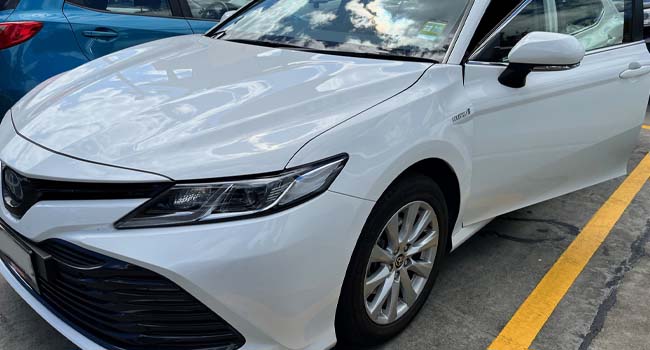 Why a Toyota Camry?
"I think it'll be a good investment."
"It ticked all the boxes for Uber and ROI [Return On Investment]" says the 27 year old.
"I had a Camry before so I know they're reliable and comfortable and most importantly, for ridesharing, they don't use much petrol.
"This new one is hybrid so uses even less!"
Rideshare companies have strict vehicle requirements that drivers must adhere to in order to chauffeur passengers, for example, being no more than 8 years old.
Alain continues, "basically, the high resale value and reliability that most Toyotas have and the good fuel economy were the factors that made me choose this car.
"I think it'll be a good investment."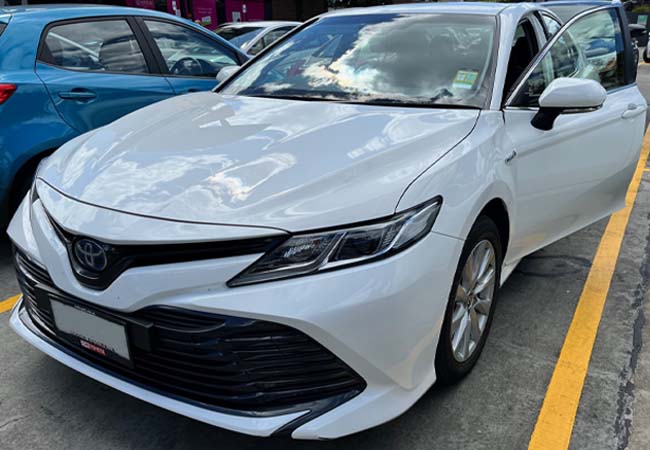 The purchase
"I'm not very skilled in car loans or English so something quick to understand and available on mobile phone was important to me."
Alain knows that things like visas and work history can make car loans tricky for some borrowers.
"I was a little concerned that my visa would be a problem but it wasn't, that was really good.
"OnlineLoans made the process easy because there's information about visas [and] it's easy to enter personal information.
"I'm a sole trader and I study part time but that also didn't cause any problems."
Financing a vehicle was an easy choice for Alain.
"I wouldn't want to have a lot of my own savings invested in a car, I think it's better to have emergency money in the bank and also put some money in things that hopefully rise in value so a car loan was best for me."
Some details have been changed/omitted at the client's request.
Toyota Camry
If you want a sedan with plenty of passenger space that's simple to maintain, easy to drive and park and pretty much a stress-free experience, it's hard to look past a Camry.
Whether a good point or a bad one, many people think of airport rentals and taxis when they hear the word "Camry" but big business purchases and high sales numbers signal that the humble Camry ticks many boxes. 
Here are a few interesting facts about the Camry that show its impact on the car world.
The name first graced Toyota vehicles in 1979 when it was sold as the "Celica Camry" and then in 1982, the Camry became the model line we know it as today.
The name Camry comes from the Japanese word "kanmuri" meaning "crown".
Older Camry models had a bit of a reputation for being boring, especially on the inside, but Toyota has since dramatically updated both the inside and out. This was boosted by the Toyota president's "no more boring cars" promise in 2017.
There have been multiple variations of the Toyota Camry over the years, including wagons, 2-door coupes and even a convertible known as the Camry Solara.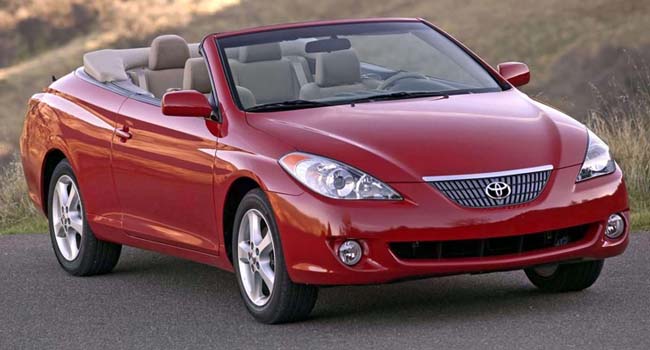 (The Camry Solara convertible)
The first hybrid version of the Camry went on sale way back in 2006.
The current model, the XV70, has been produced since 2017.
Trim levels
Ascent (base model)
2.5L petrol and 2.5L petrol hybrid available

17″ alloy wheels

Apple CarPlay and Android Auto

Toyota Safety Sense (including Pre-Collision Safety with pedestrian detection, Lane Departure Alert, Automatic High Beam and Dynamic Radar Cruise Control with Road Sign Assist (speed signs only), Emergency Steering Assist and Turn Assistance)

7″ touchscreen display 
Ascent Sport
Same as Ascent in addition to:
2.5L petrol hybrid

Sports body package

Power adjustable driver's seat 

9″ colour touchscreen display

Satellite navigation

Blind Spot Monitor and Rear Cross Traffic Alert
SX
Same as Ascent Sport in addition to:
2.5L petrol hybrid

19″ alloy wheels

Paddle shift controls

Sports leather seats

Sport suspension
SL (Top spec)
Same as SL in addition to:
2.5L petrol hybrid

18″ alloy wheels

Colour Head-Up Display

Premium audio pack

Panoramic glass roof

Heated and cooled front seats (memory driver's seat)

Power adjustable steering wheel

Panoramic View Monitor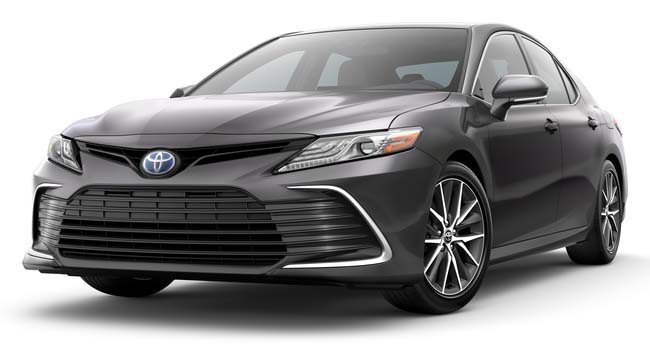 (The 2022 Toyota Camry. Source: toyota.com)
Fuel economy 
Expect around 4.5L / 100km (combined) from the hybrid versions. Note that non-hybrid is only available in the base model.
Pros
One of the most stress-free cars available

Quality safety, driver assist and tech on par with rivals

Feels more premium than some rivals and much more premium than older Camry models
Cons
Like all sedans, hatches and the like, it can feel quite low in traffic dominated by SUVs and utes

Although good looking at not boring at all, still not an

enthusiast's

car choice

Could have more connectivity outlets
Safety and Tech
The Camry unsurprisingly scores a full 5 stars from ANCAP which includes a full 16/16 for side impact and 15.16/16 for frontal impact.
This tallies up to an impressive 36.16 out of 37 for its overall score. 
Toyota Safety Sense, the brand's safety suite, is included in all trim levels with some additional options on high grades like the SL.
Here's what the basic package consists of:
Pre-Collision Safety with pedestrian detection

Lane Departure Alert

Automatic High Beam

Dynamic Radar Cruise Control (ACC)

Emergency Steering Assist

Turn Assistance
Also, all variants include Apple CarPlay and Android Auto and a pretty good centre control screen. Only a few years ago, this would have been a big brag for a vehicle like the Camry but in 2022, it's becoming much more expected and assumed.
Nonetheless, the Camry's infotainment is on par with its segment and won't require flipping through instruction manuals or Googling stuff to get it working.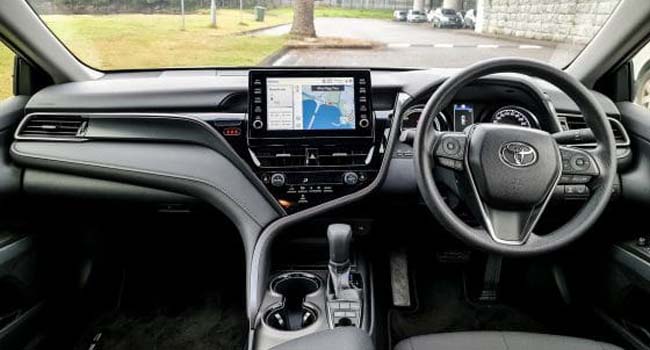 (The inside of the Camry is a nice place to be)
On the road
It's hard to believe that not only Australians, but most of the car-buying world once craved what the Camry delivers so well: a 2WD, fuel efficient, comfortable sedan with enough power to overtake semi trailers on highways.
Just two decades ago in the early 2000s (and prior) the Holden Commodore and Ford Falcon sedans were Australia's top sellers, at times seeming to never get knocked off the top two places. But they did.
In today's SUV and ute-filled roads most buyers prefer the ride height and practicality which can overshadow the Camry despite its excellent formula listed above.
When you're behind the wheel of the Camry, everything is where it should be – even if you don't notice. For example, the vision out the front and back windows, the relaxed but ergonomically friendly driving position and driver / front passenger access to interior controls like A/C.
The suspension feels more on the comfort side than the sporty side, even in the Ascent Sport variant, although less soft than the base model. Couple that with the 160kW hybrid power plant and auto CVT (transmission) and you realise you're in a very comfortable and capable car that gets exceptional fuel efficiency and minimal complaints from passengers. 
The rear isn't luxury but isn't a cheap bench without any comforts either. On the other hand, the middle rear passenger will be pretty quick to ask "are we there yet" as it isn't as roomy as the sides.
At the end of the day, the Camry is a well-refined stress-free passenger car that does exactly what it's supposed to.
Then you try to turn left at a T-junction next to an SUV or ute turning right. 
Or, perhaps you try to reverse out of a car park with an SUV or ute either side. Driving a sedan, hatchback, coupe or other non-SUV/ute on the roads in Australia today has its disadvantages – something to be aware of and something not at all the Camry's fault.
Looks
Today's Camry is far less "boring" than the old. We use the adjective because 90's and early 2000's versions had the reputation as such.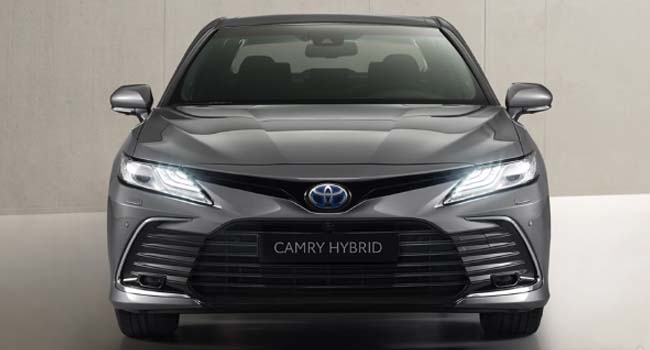 It's often easy to spot a vehicle that has gone large on a design tangent like the big grille look or ultra slim headlight appearance but the Camry appears to have got the balance right.
The headlights, which are a focal point of a car's design, give a modern but not over the top look and, fortunately, the grille isn't cartoonishly large.
From the side, especially the front side, the Camry again gives a modern look, evident with its angular styling seen on the rear doors. The bonnet too, in the right light, is more creased and angled than past models which keeps up with a more modern exciting theme.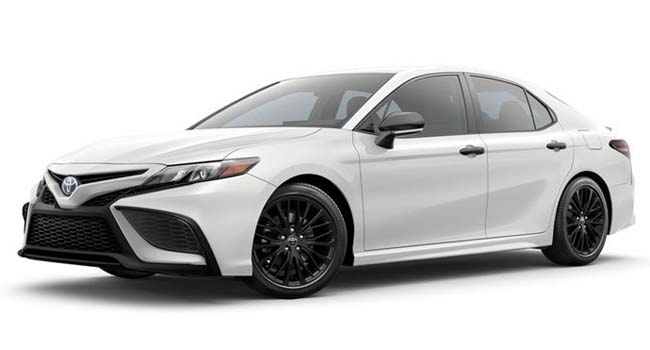 At the end of the day, the Camry won't turn heads at the traffic lights (which isn't what it's about anyway) but also won't leave you thinking you're driving something from 15 years ago.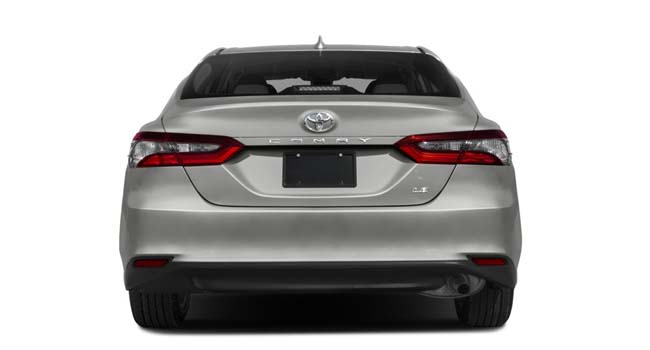 Get into a Toyota Camry
If you're looking for something reliable, rideshare friendly and economical, OnlineLoans can help.
We help so many Aussie drivers get into vehicles that boost their earning potential as well as ensure their families travel in something safe and reliable.
Start with an OnlineLoans quick quote today to see options tailored to your needs 
Other client purchases that might help