September 13, 2021
Increasing bank balances is something that pretty much every human on Earth aims to achieve – but it's not easy.
OnlineLoans takes a look at the idea of a car investment along with other investments.
Get the gist in 30 seconds
Cars depreciate as the years and kms tick by, losing up to 60% of their initial value after 5 years

Buy a desirable car like a Toyota or Ford SUV or ute to keep resale values high

The 'COVID tax' is also keeping car prices higher than in the past, but will it last?

The average Australian has around $28,426 in savings

The average car loan amount in Australia is $30,000

Australia is the 'cheapest' country in the world to own a car

If you bought Dogecoin 5 years ago, you'd be up 116,567% today

Sometimes a car investment sees huge gains
Firstly, saving money and buying a car outright
"They'll be at around 70% after two years and 58% of the initial value after three years."
The idea of buying a car outright with savings appeals to many people. It means you won't have to worry about loan repayments or pay the interest that car loans attract.
But what do the figures say?
Generally speaking, a passenger vehicle used for daily transport decreases in value.
This is primarily due to
Wear and tear

Increasing mileage

Aging (becoming an older model)
It's called depreciation and it results in cars, like many things (but not all), losing value over time.
Phones and computers are other prime examples of things that lose value to due depreciation.
In other words, if you buy a new car today, it'll be worth less (not worthless!) tomorrow.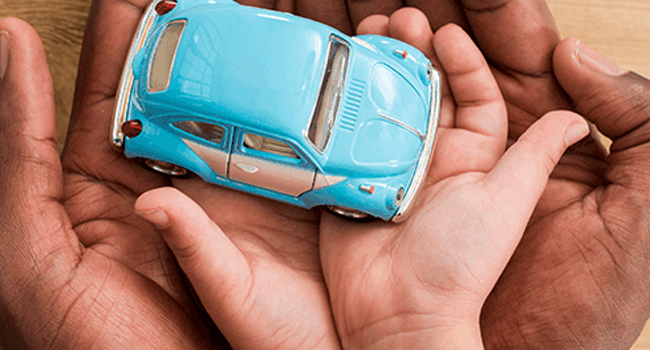 Depreciation rate
Typically, new cars lose value (depreciate) to around 81% of their initial value after a year. They'll be at around 70% after two years and 58% of the initial value after three years.
Example: a $40,000 new car today will be worth
| | |
| --- | --- |
| New | $40,000 |
| After 1 year | $32,400 |
| After 2 years | $27,600 |
| After 3 years | $23,200 |
| After 4 years | $19,600 |
| After 5 years | $16,000 |
These figures are a rough guide. Different makes and models depreciate at different rates. Condition also plays a huge role in depreciation, so make sure to keep your car's value high.
Cars that hold their value are a good choice
Did you know? In 2020, 1 in 5 new cars sold in Australia was a Toyota (22.3%).
Also, 7 of the top 10 selling vehicles in 2020 were SUVs or utes.
June, 2021, the top-selling vehicles in Australia
Ford Ranger (ute)

Toyota HiLux (ute)

Isuzu D-Max (ute)

Mazda CX-5 (SUV)

Kia Cerato
Knowing car trends is a key factor in selecting a vehicle that holds its value and making a good car investment. 
So, judging by sales trends, if you buy (or currently own) a Toyota, Ford or Mazda SUV or ute, you can be pretty sure that it's a desirable vehicle.
The COVID tax
"buyers of the new 300 Series can likely count their waiting times in years (plural), not months or days."
COVID has been kind to vehicle prices. Colloquially known as the 'COVID tax' the pandemic has pushed car prices up considerably.
Instead of spending money on overseas travel, many people are opting to explore their own country, a trend seen all over the world.
Demand for vehicles that can handle a long road trip is up, way up.
Further creating problems is supply chain disruptions and semiconductor shortages.
This is resulting in extended waiting times on some new vehicles meaning car buyers are looking to late-model, used examples.
In fact, used vehicle prices are up to 37% above pre-pandemic levels in February, 2020.
For example, is the tried and tested (and loved) Toyota LandCruiser.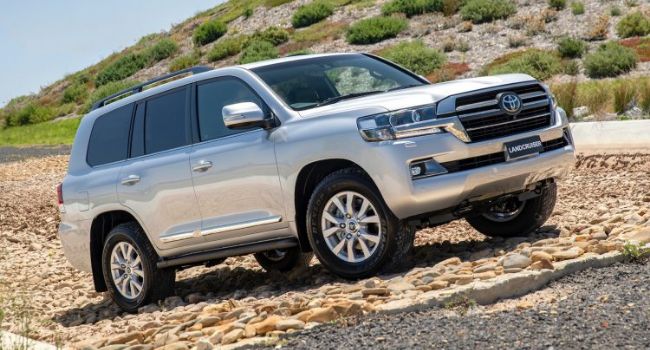 (Criss-crossing Australia since 1959, the Toyota LandCruiser)
Due to massive popularity and demand, buyers of the new 300 Series can likely count their waiting times in years (plural!), not months or days.
Toyota Japan has been overwhelmed by interest in the 300 Series, with pre-orders out pacing domestic production capacity by 400%.
The out-going 200 Series, the last of the beloved twin-turbo 4.5L diesel V8 models, is commanding huge prices.
Toyota pitched the 2020 range-topping Sahara model at around $123,000 (+ORC). Used prices today are pushing over the $150,000 mark. That means nearly a 22% increase, despite being last year's model.
Will the high prices last?
Car makers around the world are working to increase production. This will eventually flow through the market, increasing supply which naturally lowers prices.
Borders are another factor as many Australians are itching to go overseas again.
When doable again, in a COVID-safe environment, it's likely we'll see a huge number of people using savings for overseas adventures like in the good old (pre-COVID) days, rather than cars.
Savings, car loans and car prices in Australia today
"…if you're in Australia, you're in the most affordable country to own a car…"

The pandemic has had significant effects on money in Australia. Savings and car prices are no exceptions.
People do all kinds of things with their savings. Holidays, life events (weddings for example), home improvement projects, cars and even keeping some emergency or 'rainy day' funds just for peace of mind.
The average car loan in Australia is just over $30,000 over a term of just over 5 years (65 months to be precise).
According to data from Finder, the average Australian has around $28,426 in savings, which may seem a lot, but here are the age range breakdowns.
Aged 56-74: $40,463

Aged 40-55: $34,025

Aged 24-39: $22,532

Aged under 24: $10,568
If you don't have the amount corresponding to your age group in your bank account, you're absolutely not alone. Moneysmart is a great resource if you need some food for thought on savings.
The average price of a dealer-listed used car in Australia in 2021 is just over $30,000. The average price for a new car (including ex-demos) is around $40,000.
It may sound like a lot, but if you're in Australia, you're in the most affordable country to own a car, according to a recent UK study.
Buying and running a car in Australia costs an average of 49.48% of an average yearly salary, the lowest in the world.
Second is the USA at 54.87%. Of countries surveyed, Turkey came in at the most expensive at 652.29% of an average yearly salary.
To summarise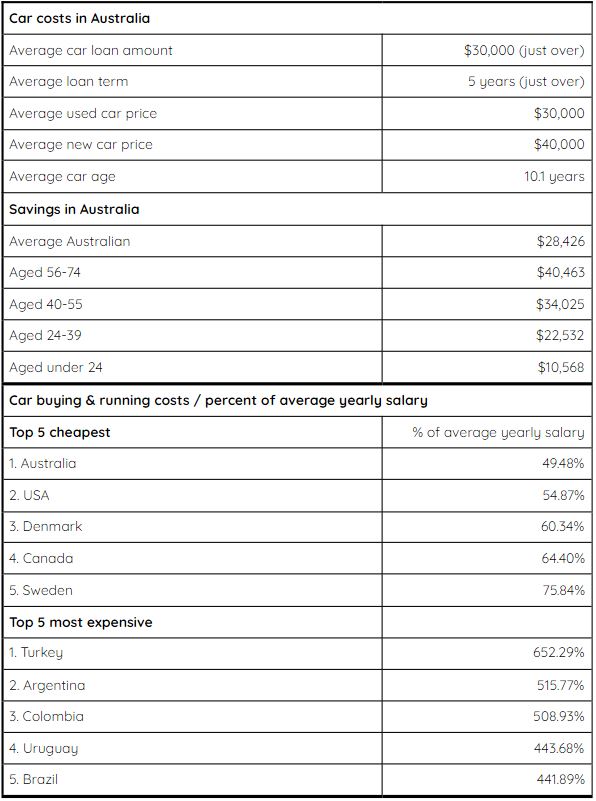 *Data sources include VFACTS, Finder, premium.goauto.com.au, scrapcarcomparison.co.uk and OnlineLoans data.
What about other investments?
It's not only cars that people invest their money in. As mentioned, cars depreciate over time.
Taking the average car loan term of 5 years into account, here's how some investments would tally up today, if purchased 5 years ago around Sep-Oct, 2016.
We'll stick with the average car loan amount of $30,000 too.
*based on rough prices
Yep, a time machine would be handy.
As evident, and for good reason, many people decide to put savings into things other than cars. 
This means using finance to purchase vehicles instead of cash from savings.
The above figures are a guide only. Remember that everyone's financial situation is different and unique. Consider consulting a professional before making a major financial decision.
But sometimes, a car investment is well worth it
There are a few old cars that are becoming hugely desirable. The restoration and classic collector car scene in Australia is pushing prices up.
Below are a few examples of vehicles that, due to movies, nostalgia or other reasons, are shooting up in value.
Toyota Mark4 Supra (twin turbo)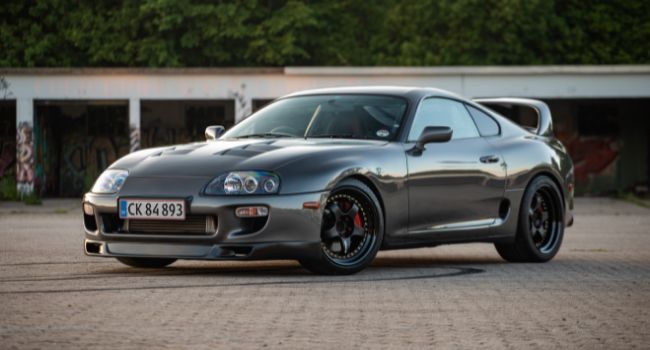 Approx value mid-2017: $30,000
Approx value today: $90,000+
Mitsubishi 3000GT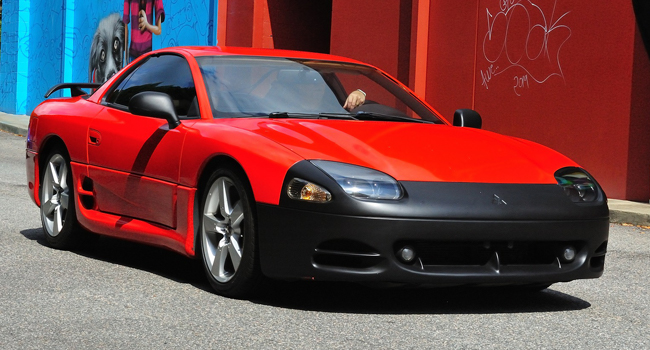 Approx value mid-2018: $23,000
Approx value today: $42,000
Holden Monaro GTS HX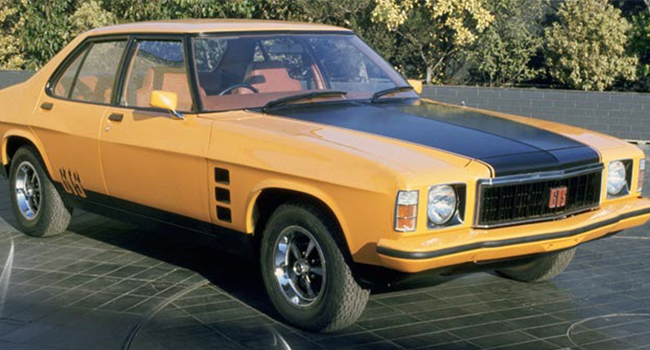 (source: monaroclubvic.com.au)
Approx value when new (1977): $49,900 (adjusted)
Approx value today: $105,000
Ford Falcon XA GT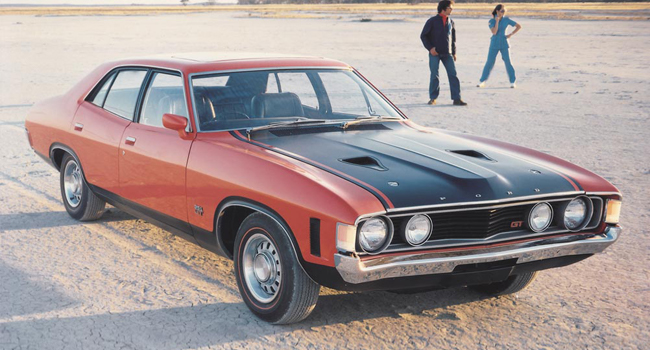 Approx value when new (1972): $57,750 (adjusted)
Approx value today: $100,000+
In August, 2021, an unrestored Falcon XA GTHO Phase IV went for a record $1.75 million at auction – an astronomical car investment!
So what does this all mean?
It means protecting (and growing) savings and researching options before making a big financial decision, something especially important in today's economic climate.
Speaking to a professional, along with your own research, is a winning formula before making a car investment or other kind of investment.
If you decide a car loan is a good option for your circumstances, OnlineLoans is here to help. 
With our custom-built smart technology, you'll be able to tailor car finance suited to your preferences. It's easy and allows you to start, stop, pause and continue as required.