April 14, 2021
We take a look at recent OnlineLoan's client, Steve's Toyota LandCruiser 200 GXL and the story behind it.
In brief:
Client: Steve, Mount Gambier, SA
Loan type: Secured Car Loan
Purchased: March 2021
Trade In: None
Mount Gambier (SA) resident Steve purchased his 2020 Toyota LandCruiser 200 GXL in March 2021. Prior to the purchase, Toyota fan, Steve, used a Toyota HiLux which his wife now uses. As Steve pointed out, he didn't want to trade in the HiLux as his wife needed a more practical vehicle. Steve financed his LandCruiser 200 GXL through OnlineLoans with a rate of around 7.1%.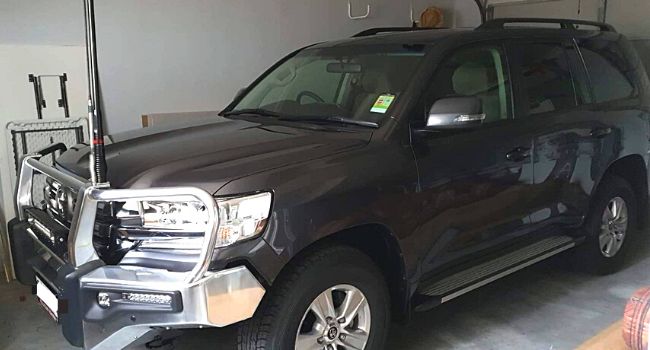 (A country life ahead: Steve's LandCruiser 200 GXL)
Why a LandCruiser?
As 41-year-old Steve points out, "I've always had Toyotas, I know the guys at the service centre too. My [previous] HiLux never missed a beat and it had a pretty tough life. A mate's got a LandCruiser which he took camping in Queensland so I know they're good cars."
The commercial electrician continues, "I work with high voltage [power lines] so we have to go out bush and to remote locations a lot, the LandCruiser is perfect for that if the work car is in use. Also, I have an 11 and 13-year-old, they love camping and mountain biking so it's perfect for that."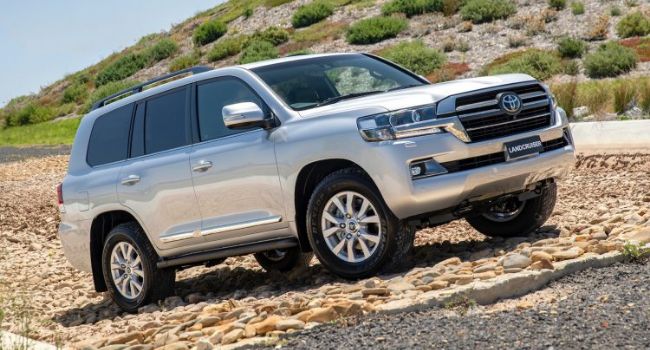 (The Toyota LandCruiser 200 GXL, not client's vehicle)
The Purchase
Steve told OnlineLoans that he didn't have to do much research to know a LandCruiser was the one for him.
"I didn't even go to Toyota to test drive one, I borrowed my mate's. He let me take it to work for a day and I loved it. Super comfortable and nice to drive. The V8 gives it plenty of power, it didn't struggle at all." Says Steve.
"They're not cheap I know, but it'll last years and I'll get plenty of use out of it – they're good for 300,000 kays." He adds.
Regarding the finance, Steve told us, "OnlineLoans worked for me because half the time I'm in rural areas with no [phone] reception, the other half of the time, I'm with the family. Doing the loan [process] on my phone when I had a free moment was a win. Was pretty quick too."
Some details have been changed/omitted at the client's request.
The Toyota LandCruiser
The Toyota LandCruiser has a cult-like following. The massively popular full-size SUV is well known for its off-road ability coupled with modern technology and luxury touches. The LandCruiser has a lineage dating back to the 1950s, giving it some of the car world's oldest great-grandparents.
Engine
4.5-litre twin-turbo V8 diesel
Models (200 Series)
2008–2021
GX

GXL

VX

Sahara (top trim level)
Pros: 
High quality interior and technology

Very comfortable for all passengers

Excellent off-road ability

Excellent towing ability

Powerful engine
Cons:
Huge price tag

Awkward in confined spaces

Expensive to run
About
"over 10% of all LandCruisers ever made have been Aussie owned"
If you drive a LandCruiser in rural Australia, you're almost part of a club. The 'LC' has been crisscrossing Outback tracks for decades. In fact, in 2019, Toyota clocked its 10 millionth LandCruiser sale worldwide with 1.06 million sales in Australia. In other words, over 10% of all LandCruisers ever made have been Aussie owned or, in yet more words, Australia has more LandCruiser owners than anywhere else on the planet.
The LandCruiser is Toyota's oldest nameplate (older than the Corolla) and is sold in more than 170 countries.
"Amazingly, the 70 Series was released in 1984 and, although hugely refined, is still sold new in 2021."
The LC was conceived in World War 2 when Japanese forces demanded a 'Jeep' style vehicle from Toyota.
In the early 1950s, Toyota redesigned the military-spec "Jeep", renaming it "Land Cruiser". Seeing profit potential in civilian applications, the J20 Land Cruiser was released in 1955. It's these vehicles that first made their way to Australia and were used in the Snowy Mountains Hydroelectric Scheme.
Today, the LandCruiser 70 Series represents the ute range and the 200 Series represents the SUV range. Amazingly, the 70 Series was released in 1984 and, although hugely refined, is still sold new in 2021.
From this…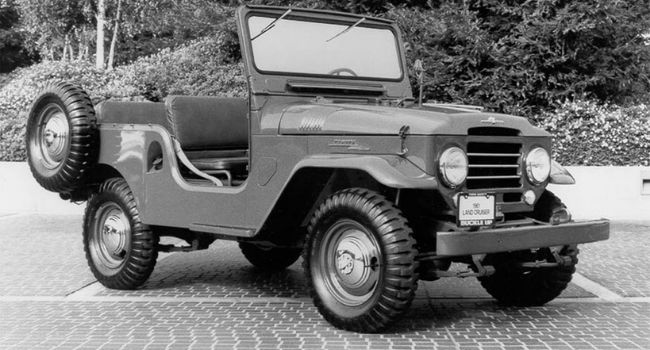 (1955 LandCruiser)
To this…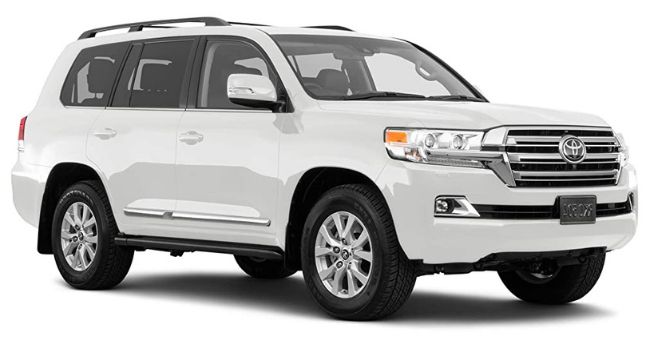 (2021 LandCruiser)
Safety and Tech
The 200 Series LandCruiser (2015 – onwards) has a 5-star ANCAP safety rating with a full 16/16 for side impacts.
The LC is packed with tech – to be expected at its price point. Depending on model and dealer options, driver assist features include Toyota Safety Sense. This Pre-Collision Safety System incorporates Pedestrian Detection, High Speed Active Cruise Control, Lane Departure Alert and Automatic High Beam, as well as blind-spot alert, rear cross-traffic alert and a multi-terrain system.
The multi-terrain system with the LC's full-time four-wheel drive with dual-range gearing and limited-slip centre diff offers huge appeal and off-road ability. It also features the LandCruiser's famous crawl control which allows the vehicle to travel on extremely tough off-road surfaces like sand and thick mud.
Also included is 'Turn Assist' which operates at low speeds making the vehicle turn sharper corners. The system applies brake pressure to one of the rear wheels to do so.
On the Road
Toyota labels the LandCruiser (as do many of its fans) as the 'King of the Road'. The title may be deserved, at least for regional roads and highways – but 'King of Regional Roads and Highways' doesn't have the same ring.
The 'LC' is a quiet, comfortable, spacious and extremely reliable and capable SUV. In a 7-seat configuration, all passengers likely won't have any complaints about the room, cup holders, charge ports and comfort, provided the 3rd row remains the designated kids' zone. The fuel tank capacity is a massive 138 litres, for comparison, a Camry stomachs only 60 litres.
It'll come in handy too. The beastly 4.5-litre twin-turbo V8 diesel is tasked with hauling around the 2640kg+ Toyota – more than two Corollas worth. Toyota (optimistically) pegs the LC's fuel economy at 9.5L/100km, however, most owners report around 12 – 13L/100km.
It might be worth the fuel cost to some owners, however, with 200kW at 3600rpm and 650Nm at 1600-2600rpm. The LC has a towing capacity of 3500kg (braked).
Looks
The LandCruiser naturally screams "outdoors SUV". Backed up by its marketing imagery, it's not a city runabout. Most advertising images picture the LC on mountain tops or trundling through deep forest trails – the LC's natural habitat.
The sheer size of the 200 Series makes its 17- or 18-inch alloys (depending on trim level) appear small. This, again, steers it away from urban and suburban streets, it's not uncommon to see 20-inch wheels on urban-focused SUVs like the Porsche Macan for example.
The LandCruiser is more about practicality and simplicity. No overly-large grilles, no futuristic light signature designs and no sharp, angry styling.
Just as some hypercars appear to be going 200km/h standing still, the LandCruiser pulls this off in another way. Especially when viewed from the rear or rear-side with roof racks, the LC looks ready to scale Everest or at least punch across the Nullarbor.
Get into a Toyota LandCruiser
Start with a quick quote. The team at OnlineLoans know there are many things to consider before getting a car loan and are here to help.
If you're researching vehicles, comparing another recent client's Land Rover Range Rover Velar or Toyota Kluger might help. 
Find out more on the Toyota LandCruiser
Other Q&A that might be useful