November 2, 2021
We take a look at recent OnlineLoan's clients, Stuart and Bianca's 2019 Škoda Kodiaq 132TSI and the story behind it.
In brief:
Clients: Stuart and Bianca, Fremantle (Perth), WA
Loan type: Secured Car Loan
Purchased: October, 2021
Trade In: 2015 VW Golf Wagon
Fremantle residents, Stuart and Bianca, purchased their Škoda Kodiaq in October, 2021. The couple's growing family, and need for multiple baby seats, meant that they were in need of something larger than their previous vehicle, a 2015 Volkswagen Golf. As we'll find out, the Kodiaq ticked many boxes.
Stuart and Bianca financed the vehicle through OnlineLoans with a rate of around 6.4%.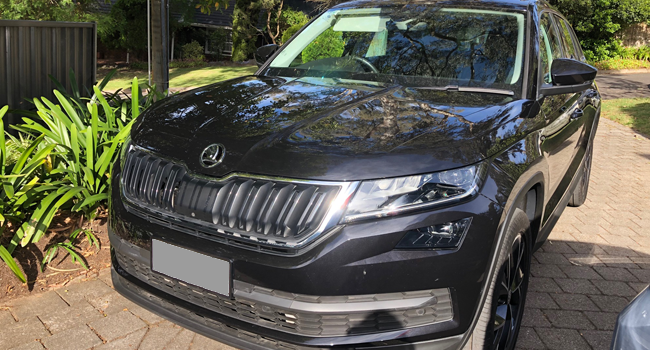 (Family transporter: Stuart and Bianca's 2019 Škoda Kodiaq)
Why a Škoda Kodiaq?
34-year-old interior designer, Bianca, explains. "Honestly, I just wanted something safe and high enough to get my son in and out of without straining my back. The Golf was too low and baby seats weigh a lot – so does my 2-year-old!
"Stuart did most of the research, but we both came to the conclusion that the Kodiaq was the way to go."
Stuart knows his cars. "I really wanted a Tesla Model X or new hybrid [Toyota] LandCruiser, but with the chip shortages and delays, the wait times and prices are too high. Also, Škoda is owned by VW which gives me a lot of confidence.
"I have to drive up to [mining] sites for work sometimes, so I wanted a comfortable 4×4 SUV with good fuel economy," says geologist, Stuart.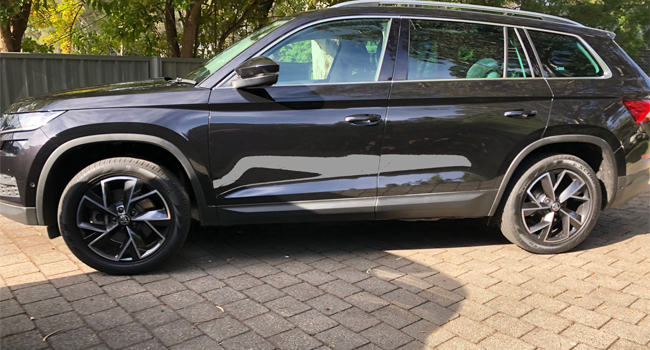 (Remote mining sites or childcare drop offs, Stuart and Bianca's Kodiaq is up for it!)
The Purchase
"It all happened so fast"
The couple explained to OnlineLoans that they knew what they wanted, but were influenced by external factors.
New vehicle production has been hampered worldwide by semiconductor shortages, aluminum shortages and the COVID pandemic. 
"We had saved for a holiday before COVID, but those plans kind of just sat in limbo. We used that money for a deposit on the car [Kodiaq].
"I read a lot of news about cars and the auto industry and it showed me that new and used SUVs are expensive at the moment, utes too," Stuart explains.
Bianca agrees that it needed to be a quick decision.
"After we got pre-approved by you guys [OnlineLoans], we pretty much found one for sale and bought it.
"It all happened so fast," says Bianca.
The couple told OnlineLoans that the ability to jump on a vehicle quickly was a huge plus.
"I was amazed at how fast some cars were getting bought," exclaims Stuart.
"I actually found another Kodiaq in Queensland, I think it was. It came up on CarSales just as I got a work call, it was sold by the end of the call, unbelievable.
"You guys [OnlineLoans] got us pre-approved by COB the same day I entered my information so that's why we were able to jump on this car."
Some details have been changed/omitted at clients' request.
The Škoda brand
If you're not familiar with the brand, you're not alone – however, that'll change pretty soon. Škoda is making a big (and positive) impact on Australian motorists.
Here are some recent accolades:
Drive Car of the Year 2021: Best Small SUV 2021

WINNER

: ŠKODA Kamiq

Drive Car of the Year 2020 finalists: Large car

WINNER

: ŠKODA Superb 

News Corp's Car of the Year 2020

WINNER

: ŠKODA Kamiq

Drive Car of the Year 2020: Large SUV 2nd Place: ŠKODA Kodiaq 

Drive Car of the Year 2020: Medium car 2nd Place: ŠKODA Octavia
There are many more.
Škoda origins
The brand is much older than most people think. Škoda was established in 1895 in the central European country, the Czech Republic.
Originally called Laurin & Klement, the company manufactured bicycles before moving to automobiles in 1905. 
In 1925, European industrial conglomerate, Škoda Works, acquired Laurin & Klement and re-branded to Škoda Auto, or simply "Škoda".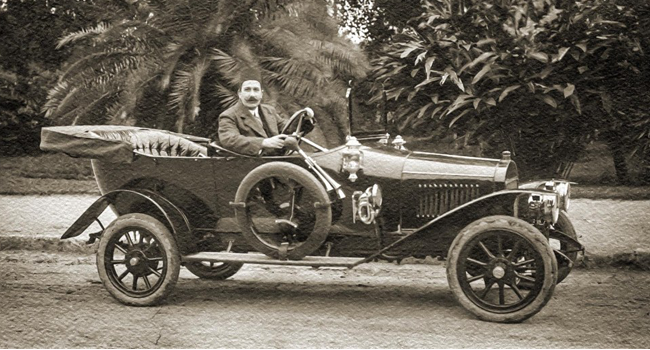 (An early Laurin & Klement vehicle. Source: autoprova.be)
Škoda continued to manufacture cars but struggled with reliability problems in US markets which didn't help their reputation, especially when trying to compete with giant US locals like Ford, GM and Chevrolet. 
The 1980s proved a tough decade for Škoda with the brand's reputation in Europe and the US tarnished by outdated models from the 1960s resulting in jokes among consumers. That all changed in the '90s.
The Czech government maintained an interest in the company and accepted a buy offer from Volkswagen Group in late 1990. Starting at 30% in 1991, VW gradually increased its ownership to 70% by 1995 and 100% by mid 2000.
Since mid 2000, Škoda has been wholly owned by VW.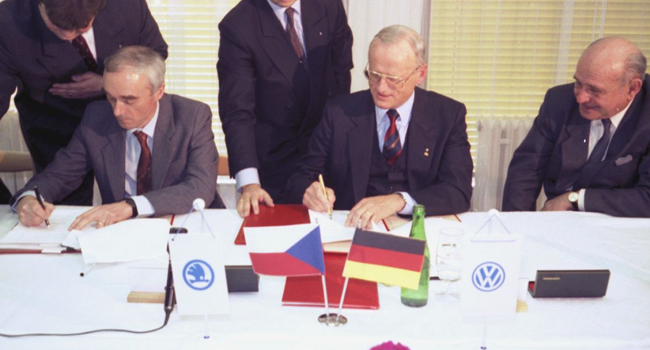 (Officials make it offical in 1991. Source: techzle.com)
The VW takeover was a good thing.
A good thing for the company and its customers. With VW's assistance and Škoda's own experience, the perception of the brand dramatically improved over the 1990s.
European buyers have consistently ranked the brand very highly in customer satisfaction surveys since the late 1990s.
Production ramped up to meet demand.
In 1991, Škoda produced 172,000 units, but soon ratched up assembly lines;
435,000 units in 2000

492,000 units in 2005

762,600 units in 2010

1,242,000 units in 2019
As of 2017, Škoda's profit margin has been the second highest of the Volkswagen Group brands after Porsche.
VW brands
Audi

Bentley

Bugatti

Lamborghini

Porsche

SEAT

Škoda

RUF (division of Porsche)

Volkswagen
The Škoda Kodiaq
"…the  Alaskan town of Kodiak actually changed its name to Kodiaq."
Launched in 2016, the Kodiaq is Škoda's largest SUV, although considered a 7-seat mid-size SUV. Being from the VW Group, the vehicle shares its platform with the Volkswagen Tiguan.
The name "Kodiaq" comes from the animal, the Kodiak bear. In fact, in May, 2016, the Alaskan town of Kodiak actually changed its name to Kodiaq. The name change only lasted one day, the 9th of May, as part of Škoda's marketing campaign.
Alaskan authorities supported Škoda's marketing campaign with local police and other services plastering over the final 'K' in Kodiak with a 'Q'. Private citizens also joined in the spectacle.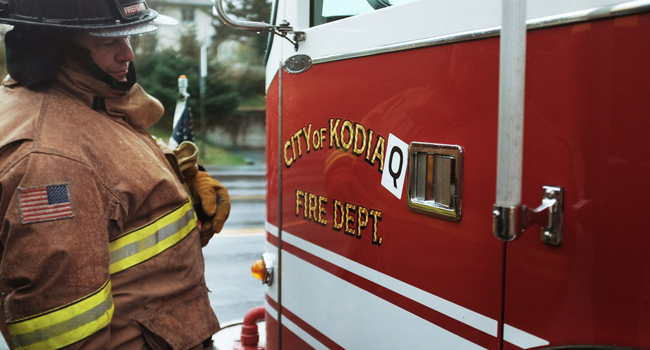 (Source: skoda-storyboard.com)
Back to the vehicle (not the bear).
Engines
4cyl 2.0-litre turbo petrol

4cyl 2.0L bi-turbo diesel
Models
132TSI

132TSI Sportline

RS TDI (diesel, top of range)
All models are 4×4.
All later models, like Stuart and Bianca's 2019 model, come with Apple CarPlay and Android Auto. Furthermore, Škoda has gone to town on conveniences like little rubbish bins in the door storage compartments, roof rails, concealed umbrella inside the door and a removable torch (flashlight) in the rear, among other things.
It's these easter eggs that Škoda drivers love.
Pros
High quality interior with many luxury features / materials

Smooth, quiet and comfortable ride for driver and passengers

Generous tech for its price points 

Stylish design on 2019 and later models
Cons
2016 / 2017 models don't have the same presence, especially noticeable on the end, as competitors follow a more aggressive look

3rd row has no A/C and can be cumbersome to enter

Despite being "4×4", it doesn't have the off-road ability of some competitors
About
Aimed at family-oriented, active and modern lifestyles, the Kodiaq attracts an increasingly wide demographic. 
The 270 litres of boot space turns into 560 litres with the 3rd row folded down, pretty good for family trips. Note that the rear cargo floor sits quite high.
The interior is a very nice place to be with minimal hard plastics or cheap-printed fonts on switches. In fact, you'll find the opposite – solid switches, crystal-clear displays, pleasant to touch surfaces and a digital gauge cluster.
The seats and carpets match the quality with their leather (or alcantara, depending on trim level) finish as do the stylish door trims.
If you're planning on punching through mud and puddles with dirty boots and fishing gear, the Kodiaq's clean elegant interior might put you off any "inelegant" behaviour. 
Fuel economy is 6.4L to 7.6L/100km.
Safety and Tech
Škoda prides itself on delivering a high-tech experience. The Kodiaq comes with a 'Virtual Cockpit', meaning a digital and configurable cluster, wireless charging and clear, but not Tesla-massive, centre screen. 
A panoramic sunroof, power tailgate and heated and cooled (by A/C, not just a fan) seats are also available.
Depending on the trim level, safety features include rear-cross traffic alert, blind-spot monitoring, surround-view camera, brake assist / emergency display, 9 airbags, park assist, adaptive cruise and driver monitoring.
From the ANCAP desk, the Kodiaq receives a full 5 stars along with 92% for adult protection and 77% for child protection.
Kodiaq competitor, the Land Rover Discovery Sport scored 93% and 83% for adult and child protection respectively. 
On the road
'Smooth and refined' are two words that most drivers and passengers would use to describe the Kodiaq.
When accelerating, the 132kW engine glides through its rev range with the help of the 7-speed DSG transmission. It's this setup that gives the Kodiaq its sophisticated feel, something you'll want for daily commutes, shopping trips and road trips on sealed roads.
It's not something you'll want for creek beds with your HiLux and Ranger mates – which most Kodiaq owners probably don't have.
But the Kodiaq isn't trying to compete with off-roaders, despite its "4×4" brag. The Kodiaq offers Land Rover sophistication with Subaru XV practicality.
Grunt-wise, it is lagging a little. The petrol option, when fully laden, won't win any races. The RS diesel gets considerably more at 176kW. A Toyota RAV4 gets around 152kW.
The Kodiaq can haul a 2000kg braked towing capacity.
If your weekends consist of kids' sports games, a family trip out of town (with a well-behaved dog) and transporting some clean cargo, the Kodiaq ticks a lot of boxes.
Looks
As mentioned above, earlier Kodiaq models stepped away from the aggressive mid-size SUV look we're familiar with. For example the Toyota RAV4, Land Rover Discovery Sport and even Kodiaq cousin, the VW Tiguan all have aggressive front end styling.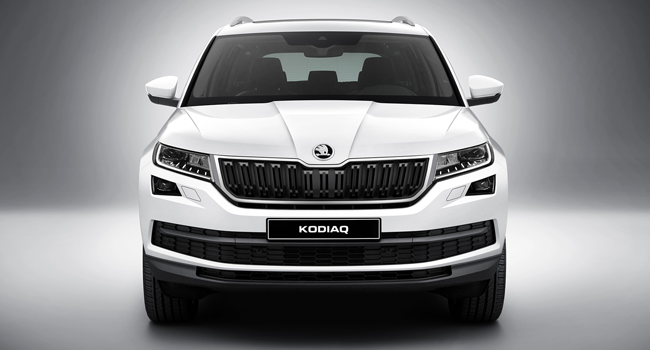 (2017 Kodiaq)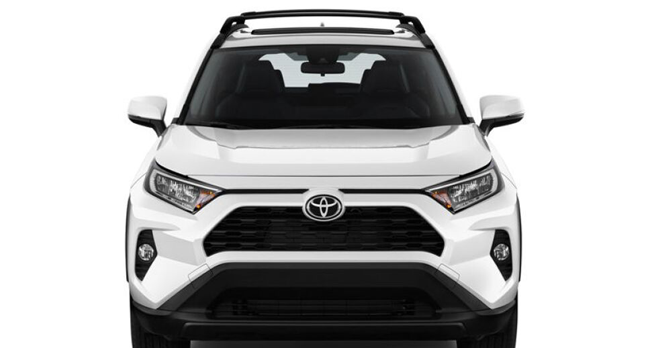 (Toyota RAV4)
It seems Škoda got the message about the front end looks as they recently gave it a facelift.
From side and rear angles, the Kodiaq appears BMW-esque with its minimal soft curves and relatively sharp lines, an attractive look and period correct too. The short front overhang and not-so-high ride height give the impression that the vehicle prefers sealed highways with a touch of gravel tracks, or grass at least.
The big rims (20 inch) with their sharp spoke design also add to the impression.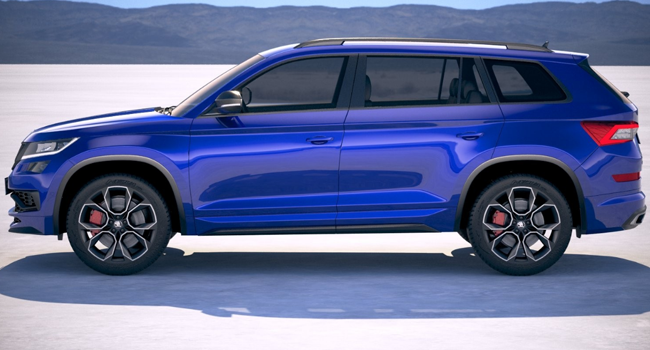 (2019 Kodiaq side. Souce: squir.com)
Get into a Škoda Kodiaq 
As Stuart and Bianca mentioned, OnlineLoans gets things moving fast. This means you'll have the buying power to get in quickly when you find a car suiting your lifestyle.
Start with a quick quote to get the ball rolling.
If you're researching vehicles, comparing other recent client purchases might help.