February 17, 2021
Question: What do the following countries have in common?
Thailand
Panama
Botswana
Argentina
Peru
Ivory Coast
Kenya
Fiji
South Africa
Namibia
And, Australia
Answer: The Toyota HiLux is the best-selling car in all of them.
Other mind-boggling HiLux facts:
Nearly 18 million sold worldwide since launch
The HiLux was launched in 1968
Around 60% are made in Thailand
Despite not being a luxury car, HiLux = 'High Luxury'
OnlineLoans takes a look at what some call 'indestructible' and 'the AK-47 of cars': the superstar Toyota HiLux.
It all started a year before Neil Armstrong walked on the moon
The HiLux was first launched in 1968. It took over from the Toyota Stout, a classic pickup truck that rolled off Toyota's production lines from 1954 up until 1989.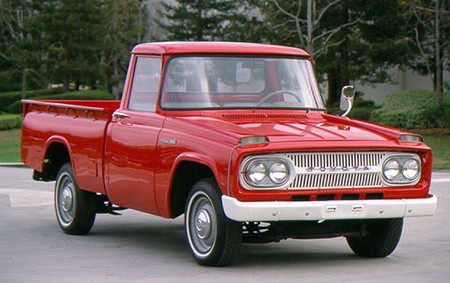 (Great Grandfather HiLux: The Toyota Stout)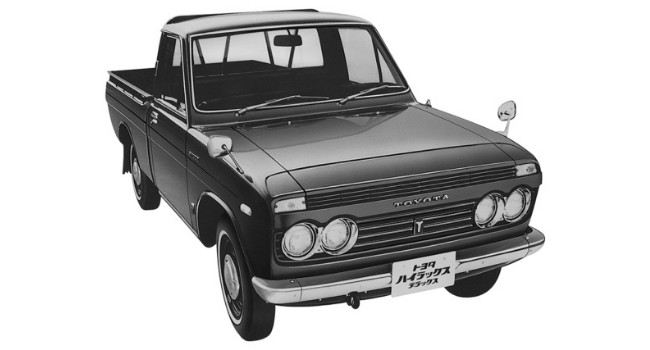 (The original N10 HiLux)
The first HiLux, the N10, came with a 1.5-litre inline-four engine capable of 76 hp. It might not sound like much (because it isn't) but the N10 proved a successful workhorse in its day. The first generation HiLux sold from 1968 to 1972 and, although it wasn't a car that changed the world, it certainly changed Toyota.
The latest HiLux comes with 201 horsepower – a 164.5% increase from the N10.
Progress, popularity and sales continued
2nd Generation (1972―1978)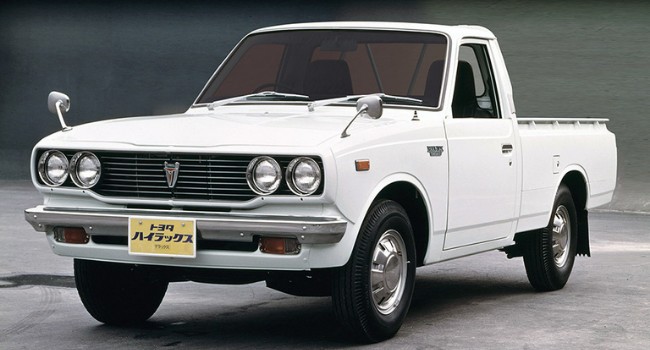 The N20 came with a slightly more powerful engine and was nicknamed the "RokeHi" in Japan which meant "Rocket HiLux". The RokeHi wasn't the fastest car in the world, but it was pretty quick for a ute in the early 1970s. It was sold in large numbers in North America where it was often converted into an 'RV' or motorhome.
3rd Generation (1978 – 1983)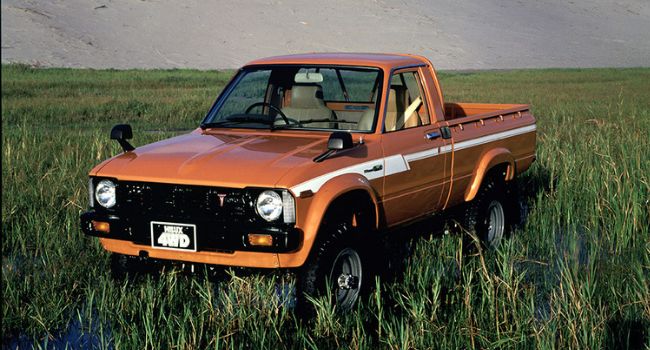 The N30 and N40 models finally received 4WD options making them popular in Australian rural areas. It was also the first HiLux to come with an automatic transmission.
4th Generation (1984 – 1988)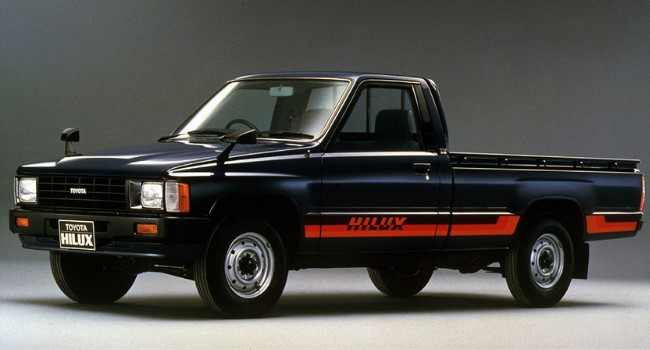 N50, N60 and N70. The HiLux received diesel and turbo options and, in 1988, finally came out with a V6. Ute challenger, the Ford Ranger, also launched in this period, forming a rivalry lasting to today. The 4th generation HiLux also featured in 1985's Back to the Future as protagonist Marty McFly's vehicle (not the time-travelling one!).
5th Generation (1988 – 1997)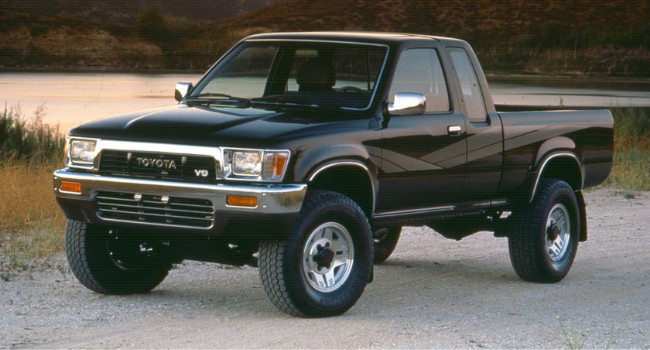 N80, N90, N100 and N110 versions. This generation was offered in 4 and 6-cylinder variants. The V6 version won Motor Trend magazine's Truck of the Year. Interestingly, VW built and sold the Hilux from 1989 to 1997 under the name 'Volkswagen Taro' after it struck a deal with Toyota.
6th Generation (1997 – 2004)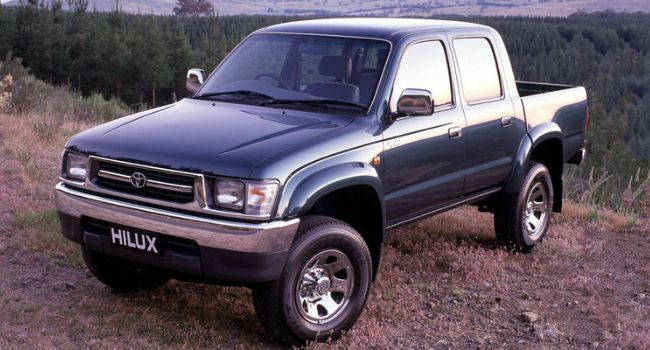 (source: mynrma.com.au)
N140, N150, N160 and N170 versions. This was the last generation of the Hilux to be built in Japan. Production took place in South America and Thailand. Toyota made a dual-cab version which later became an SUV named the 'Sport Rider', although it was only ever sold in Thailand.
7th Generation (2004 – 2015)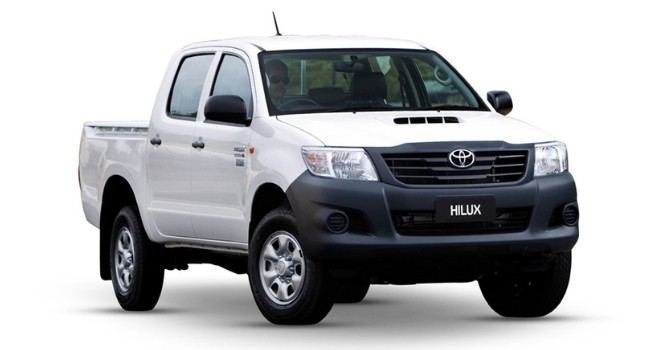 AN10, AN20 and AN30 models. Adding an 'A' to the model name coincided with Toyota's new IMV program. The 'Innovative International Multi-purpose Vehicle' was the name of the platform on which Toyota built this generation of HiLux along with other vehicles like the Fortuner.
> Shouldn't it be 'I-I-MV'? You'll have to ask Toyota that one.
8th Generation (2015 – Present)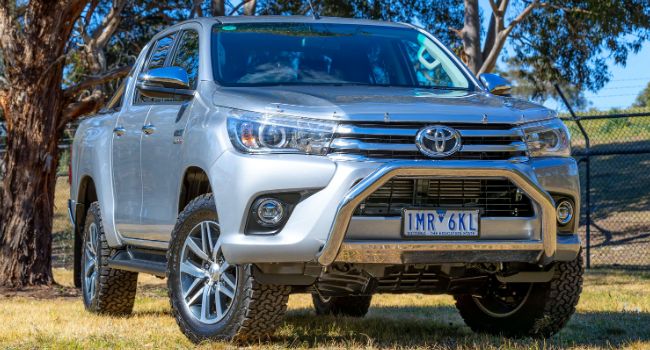 The AN120 and AN130 versions are what we know today. The model was launched on the same day in two of its strongest markets – Thailand and Australia. This series was also reintroduced in Toyota's home country, Japan after 13 years of hiatus.
The HiLux got its lucky break in November 2003
'Lucky' might not be entirely accurate. The BBC motoring show, Top Gear, featured a segment on the indestructible build quality of the HiLux which proved one of the show's all-time favourite episodes.
"The HiLux fell 23 floors where it amazingly drove out of the rubble."
The team set out to 'kill' the 4th generation Hilux but fail to do so, proving the Hilux's durability and strength.
Punishment included:
Driving down a flight of steps (no damage)
Crashing into a tree (minor dent)
Submerging it in seawater (lost windscreen, but still started)
Dropped from a crane then caravan dropped on it (doors wouldn't open)
Smashed with a wrecking ball and lit on fire (it still started and drove)
And, most famously, it was placed on top of a tower block which was demolished with explosives. The HiLux fell 23 floors down where it amazingly drove out of the rubble.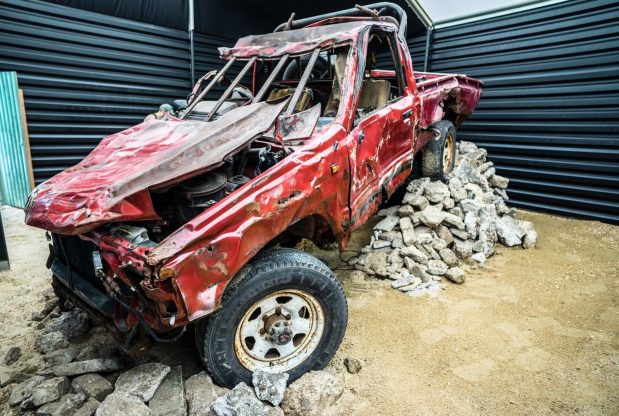 (Battle-hardened: The Top Gear HiLux. Source: mag.toyota.co.uk)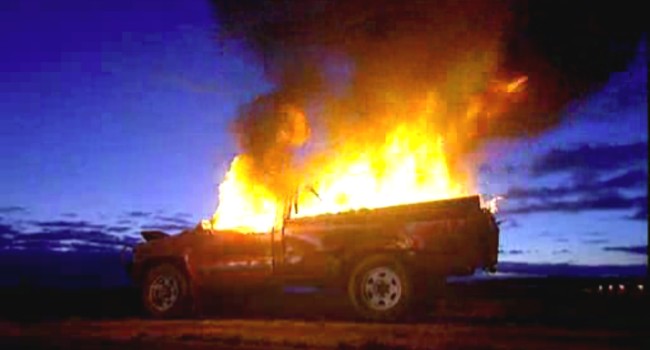 (The Top Gear HiLux on fire. Source: topgear.com)
"The HiLux won – again."
In July 2007, the Top Gear team once again put a HiLux to the test, although not as punishing. Stars Jeremy Clarkson and James May in a 7th generation HiLux raced Richard Hammond in a traditional dogsled to the Magnetic North Pole in northern Canada.
The HiLux won – again.
Australia isn't the only country with a love for the HiLux.
The vehicles are assembled in Thailand and, being a kind of 'testbed' for the HiLux, the country has seen some interesting model variations and names. Here are a few name Thailand-specific HiLux names:
Super Star – 3rd generation
Hero – 4th generation
Mighty-X – 5th generation
Tiger – 6th generation
Smart Cab – 6th generation
Vigo Champ – 6th generation
Revo – 7th generation
Revo Rocco – 7th generation
Each variant came with slightly different features, like updated front grilles, luxury items like DVD players or modernised headlights.
Get your HiLux
Finance for the mighty HiLux is a cinch with OnlineLoans. We offer low rates and high approvals so get a quick quote today.
Find out why the HiLux is Australia's number one selling vehicle by getting into your own today.