March 1, 2022
We take a look at recent OnlineLoan's client, Claire's 2021 MG ZST Excite and the story behind it.
In brief: 
Client: Claire, Melbourne VIC

Loan type: Secured Car Loan

Purchased: January, 2022

Trade In: 2010 Honda Jazz
Melbourne local, Claire, purchased her MG ZST Excite in January, 2022. With her dogs and a keen interest in getting out of the city on weekends, her previous Honda Jazz wasn't cutting the mustard anymore. Easing pandemic restrictions opened the doors for the upgrade.
Claire financed her MG ZST Excite through OnlineLoans with a rate of around 6.7%.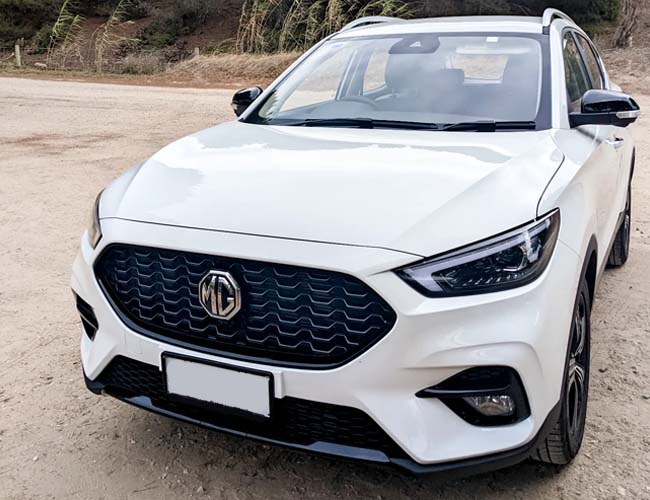 (More dog-friendly activities are set for Claire's MG ZST Excite)
Why an MG ZST Excite?
"It's such a nice car!" Remarks the 32 year old.
"It ticks all the boxes for me, like the big cargo space and parking assistance. It's an SUV so it's easy to get in and out of – for people and dogs!
"I have two Border Collies who love road trips".
Working in marketing in central Melbourne meant Claire's other boxes needed ticking.
"The ZST is also really easy to park, it's got the 360-degree camera and parking sensors and it's easy to maneuver. During the week, I park it in a tight car park."
(Claire's MG ZST Excite)
The purchase
"For me, a car loan was the best choice."
Claire told OnlineLoans that buying the ZST Excite was a simple and flexible process.
"I prefer keeping my work time for work only so the ability to do everything via phone in my own time was a huge advantage with OnlineLoans." Says Claire.
"I think the documents and uploading were a real surprise because I thought I might have to print and post stuff but it was way easier than that and all on my phone.
"After I got pre-approval, I knew my budget so I could narrow the car list down. Someone recommended MGs to me so I checked one out and that was it really."
Financing a vehicle wasn't a major decision for Claire.
"I think the car loan option is way easier and more customer-friendly than it used to be. Also, I didn't want to use my own savings or redraw from the mortgage.
"For me, a car loan was the best choice."
Some details have been changed/omitted at the client's request.
MG ZST Excite
The ZS, which the ZST Excite is based on, is MG's crossover SUV. Sitting at just over 1,600mm in height and 4,300mm in length, the ZST is almost on par with the Kia Seltos in terms of dimensions. The Seltos is one of the ZST's main competitors.
The 'T' is it's name presumably stands for turbo as shown with the ZST's 115kW 1.3L turbo engine.
The lower-spec variants come with a 1.5L 84kW engine.
Interestingly, the ZS has been around since 2001… sort of
The original ZS was a sporty family built from 2001 to 2005 by MG when it was partnered with Rover.
Unlike today's ZS, the original version came out with an inline 4-cylinder or V6 engine choice, however, similarly to the new one, the old one was FWD.
The new ZS was unveiled in 2016 after an 11-year hiatus with the ZST launched in Australia in late 2020.
Trim levels
Core (base model)
1.5L engine

17″ Alloy wheels

360 Degree Camera

10.1″ touch screen with Apple CarPlay & Android Auto

Keyless entry & push button start
Vibe
Same as above

1.5L engine

In built navigation
Excite
Same as above

1.3L Turbo engine
Essence (top spec)
Same as above

1.3L Turbo engine

Panoramic sunroof

Digital instrument cluster

Front seat heating
The whole line up comes with LED headlights & taillights and MG's driver safety suite. The ZST comes with a solid 7-year, unlimited KM warranty. 
Expect fuel consumption at 7.3L/100km combined.
Pros
Good looking, especially from the front

Excellent value

Generous warranty
Cons
Four-star ANCAP rating

Can feel underpowered at times
Safety and Tech
Despite the 4-star ANCAP rating, the driver assist and safety suite, called MG Pilot, comes with;
Blind spot monitor

Autonomous emergency braking (AEB)

Lane-keep assist

Active cornering brake control

Hill launch assist   

6 airbags

Forward collision warning   
And more.
The 10.1 inch touchscreen which supports Apple CarPlay or Android Auto are unfiddly and aimed at drivers who want to understand without deciphering a long instruction booklet. Backing this up are the 5 USB ports throughout.
If you upgrade to the top-of-the-range model, the Essence, you'll get the full digital instrument cluster.
On the road
Being more of a city SUV with it's 1.3L engine, the ZST Excite only has a 500kg braked towing capacity, but that's still enough for a few couches and a fridge.
You might also notice the engine specs up steep hills and/or laden with heavy passengers as the ZST suits urban and suburban roads with some highways in mind. Around town expect a comfortable and pretty punchy ride, especially off the line at lights.
On longer drives, the soft and quiet interior makes a big difference in both the front and back and thanks to the many storage cubbies and previously-mentioned USB ports, you won't hear many complaints from passengers.
Note that the power output from the lower-spec variants is pegged at 84kW from its 1.5L aspirated engine and can be a little underpowered.
All in all, the ZST Excite delivers a comfortable and modern ride on the roads it's designed for.
Looks
Most notable in the ZST's looks department are the sleek "keen" LED headlights which set a tone for the test of the vehicle.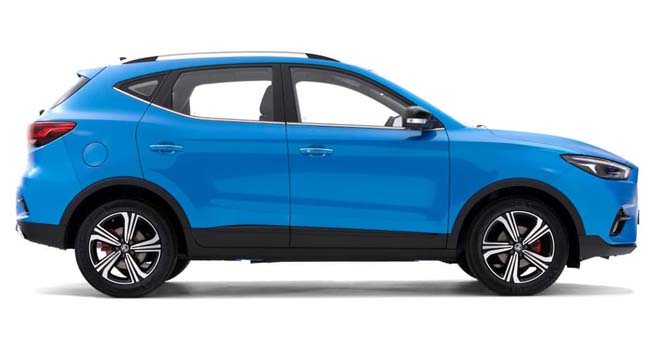 MG has also opted for the large front grille look which although signals at a modern design, it isn't unique – probably a good thing as some, like the BMW 4 Series appear cartoonishly big. These features make the ZST look similarish, especially upon a brief glance, to the Mazda CX-3, another of its competitors.
MG has also attached black plastic shrouding around the base and wheel wells of the ZST signalling the vehicle as an SUV. Fortunately, this plastic isn't too obvious like some competitors – eg. the Mazda – as after some years of UV fade, can look worn.
From the rear, the ZST has found a good balance, not too busy or burdened by complicated taillights and not too plain either.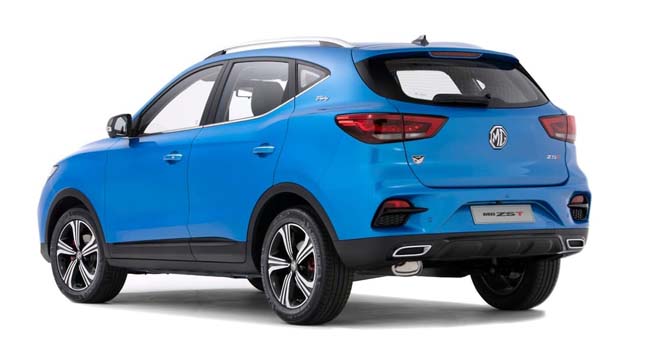 From the side-rear, the appearance is forward-leaning giving a sporty feel.
About MG
If you associate MG with both classic British sports cars and modern passenger vehicles, like Claire's ZST Excite, you're spot on.
The company was founded in 1924 in Oxford in the UK and originally set out making two-seater open sports cars. MG stands for Morris Garages which was a sales and service centre owned by car enthusiast, William Morris.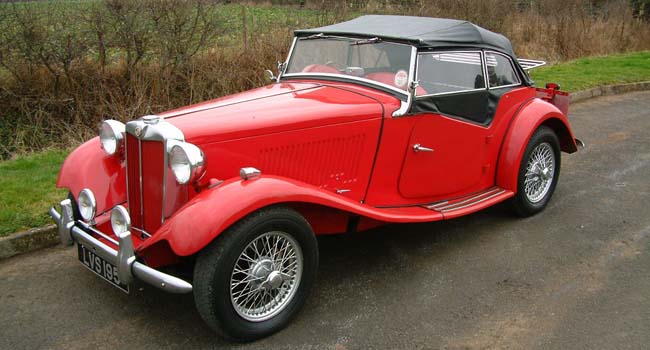 (An MG sports car from the 1930s)
Throughout its history, MG has been owned by several British companies including British Motor Corporation. These owners saw MG produce other vehicle variants than sports cars, for example in the 1990s and early 2000s when MG was under the Rover Group.
In 2006, MG was acquired by its current owner, SIAC Motors, a Shanghai-based Chinese state-owned company. SIAC has expanded MG and vehicles like the ZST are produced outside Britain in China, India and Thailand.
Get into an MG ZST Excite
As Claire mentioned, OnlineLoans offers a complete… online (hence our name!) suite of options which means you can select the right finance option and get into your new car in your own time – at your own time.
Start with a quick quote to get the wheels in motion and see why so many Australians choose OnlineLoans.
If you're researching vehicles, comparing other recent client purchases might help.