September 20, 2021
Everyone in Australia knows car brands like Toyota, Ford, Mercedes and Mazda but there are many, many more.
OnlineLoans investigates the products and the history of some of the lesser known car brands available in Australia.
Car brands you may not know about
Caterham
Think classic open-wheeled sports cars and you'll think Caterham. The British manufacturer has been producing high quality, lightweight sports cars since 1973.
Notable models include the Caterham 7 and the Series 3.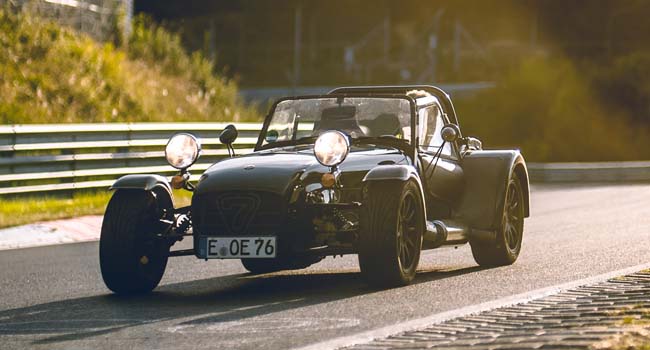 (A Caterham on a race track)
Caterham has close ties with Lotus and both brands have influence in the kit car industry. Hand building the 7 is popular among enthusiasts, especially in the UK.
Formula One
Caterham has also been involved in F1. In 2011 Team Lotus changed its name to "Caterham F1 Team". Unfortunately, the team didn't score any championship points over its two years in F1.
Chery
Chery is a Chinese state-owned vehicle manufacturer headquartered in the city of Wuhu on the Yangtze River. In operation since 1997, Chery is China's largest passenger car exporter.
In its early years, Chery was technically not allowed to sell vehicles in China as it did not have a passenger car production license. To get around this, the car brand 'used' a licence from fellow-Chinese motor corporation, SAIC. Chery was awarded their own licence in 2003.
The company has since expanded, having facilities in Brazil, Egypt, Malaysia, Indonesia and more.
Notable models include the compact QQ and Fulwin, the Arrizo sedan and Tiggo 8 mid-size SUV.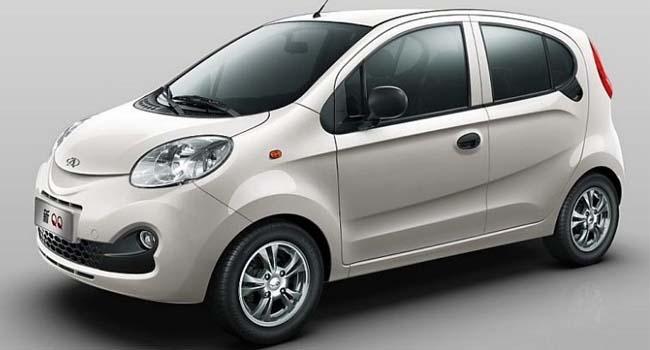 (The Chery QQ. Source: autovehicle.info)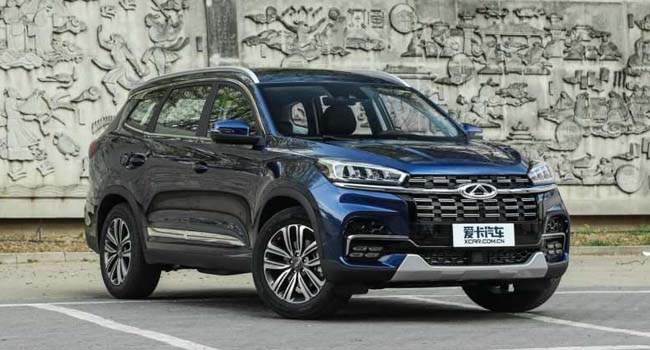 (The Chery Tiggo 8)
Copycat claims
Many people in the car world have criticised Chery for copying other manufacturers. Some even say the name 'Chery' is too similar to American car brand Chevrolet when shortened to 'Chevy'.
The QQ also looks similar to the Chevrolet Spark.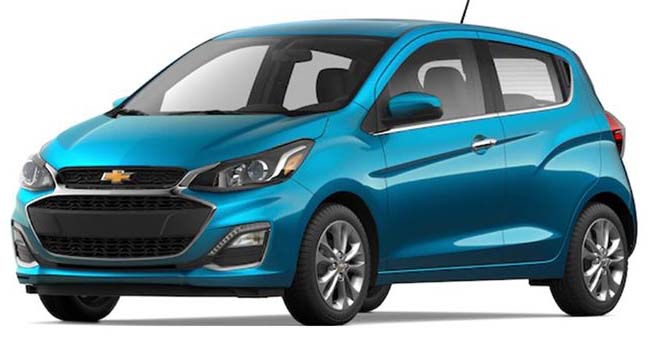 (Chevrolet Spark)
Older Chery Tiggo models also looks similar to the 2nd generation Toyota RAV4.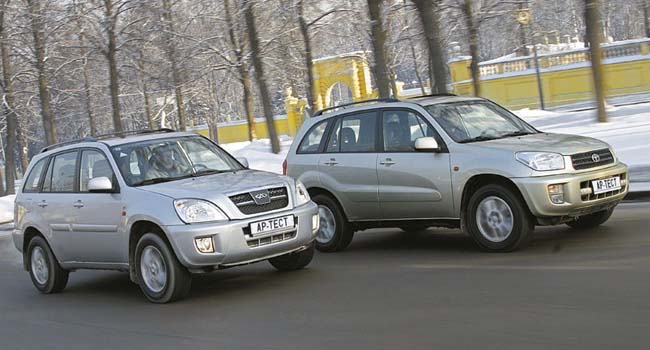 (Left: The Chery Tiggo / Right: The 2nd generation Toyota RAV4. Source: autoreview.ru)
Genesis
"…Tiger Woods crashed an SUV in southern California, he was driving a Genesis GV80."
Think luxury vehicles for this Korean brand. Genesis is a division of Hyundai, similarly as Lexus is to Toyota.
Genesis was officially launched in 2015 but was conceived and developed much earlier by Hyundai in 2003. The first Hyundai Genesis launched in 2008, before becoming its own brand in 2015.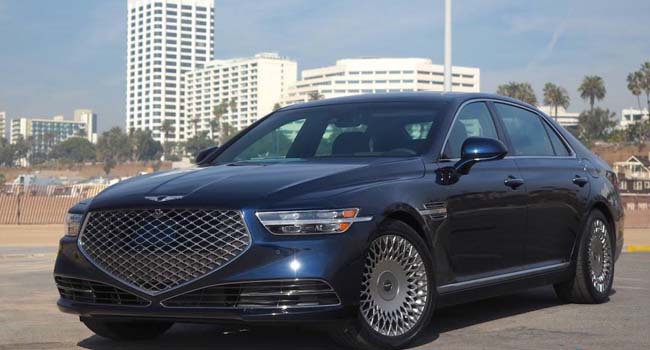 (The Genesis G90. Source: slashgear.com)
The Genesis G70, G80 and G90 models are big sellers for the brands. In 2020, Genesis released a luxury SUV, the GC80.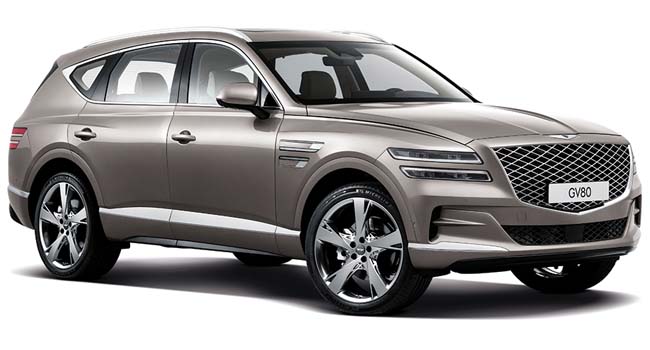 (The Genesis GV80. Souce: ancap.com.au)
In the media
If you remember back to February, 2021, when pro golfer Tiger Woods crashed an SUV in southern California, he was driving a Genesis GV80.
Expect to part ways with well over $100,000 for a new Genesis GV80.
Maybach
"…purchased the Exelero from US rapper Birdman for a reported US$11 million (AU$15 million)."
Pronounced "May-bak" or "My-bahk", depending on who you ask, this car brand operates for mega-rich clientele. 
Expect to pay around $400,000 for a new example, with prices quickly shooting up as trim levels and options increase. 
For example is the 4.0L twin-turbo V8 Maybach GLS600 SUV, pictured below.
Maybach exists as part of Mercedes-Benz today and has done so since 1960. Prior to this, it operated as its own company, beginning in 1909.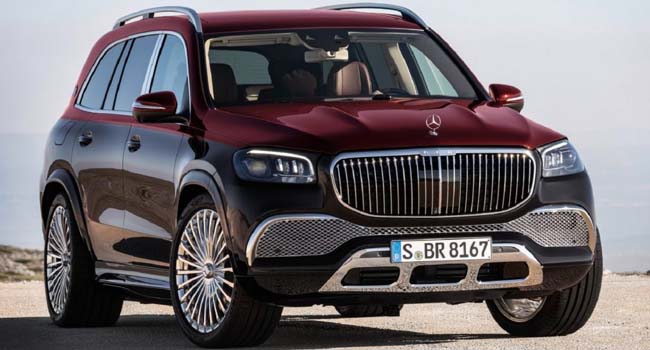 (Source: motorbiscuit.com)
Maybach vehicles are revamped Mercedes-Benz products like the Maybach S-Class. In other words, turning a luxury car into an ultra-luxury car.
Expect fully digital displays, automatic doors, customisable interior mood lighting and even scent control. Extra detail is in the rear seats as most customers are chauffeured.
Mega dollars
The legendary Maybach Exelero was a concept car that gained fame in the 2000s. The vehicle has been featured in several music videos.
(The twin-turbo V12 Exelero. Source: drivetribe.com)
The car is currently owned by German Mercedes specialist, Mechatronik who purchased the Exelero from US rapper Birdman for a reported US$11 million (AU$15 million).
Proton
Malaysian car brand Proton has an interesting history, as do most car brands. Operating since 1983, the name Proton actually means 'Perusahaan Otomobil Nasional'. 
The brand has ties with many other automakers, primarily Mitsubishi. Originally, Proton sold rebadged versions of Mitsubishi vehicles but it didn't take long for the company to start building their own products.
The Proton Waja, launched in late 2000, was the company's first 'homemader'. The vehicle featured a Mitsubishi engine, however.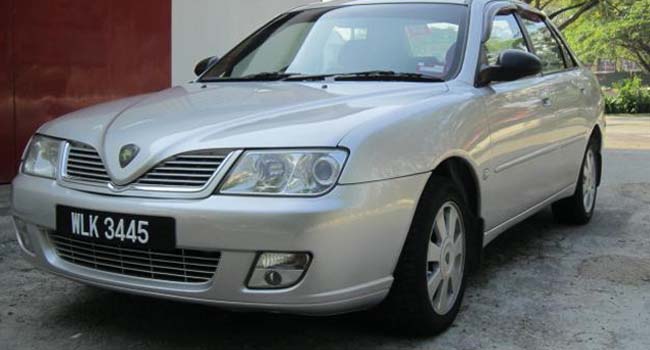 (The Proton Waja)
Later models include the Persona and Iriz, both of which are still manufactured in Malaysia and sold as new today.
In Australia
Launched in 2002, the Proton Arena ute sold in Australia. Badged as the 'Jumbuck' in Australia, the vehicle came with a Mitsubishi 1.5L inline 4 cylinder engine, 2-seat capacity up front and a rear cargo bed.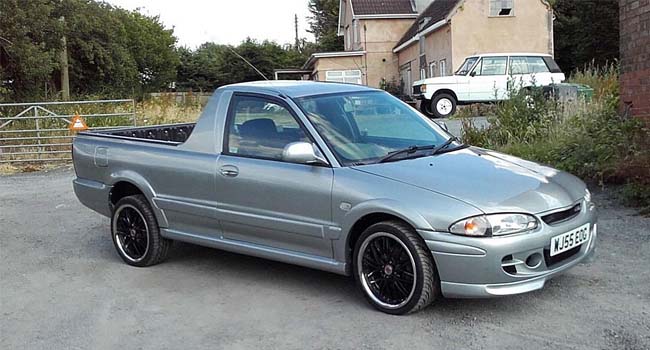 (The Proton Arena / Jumbuck. Source: petrolblog.com)
RAM
"…capable of towing over 15,800kg (braked) – a 2020 Toyota LandCruiser Sahara manages 3,500kg max."
On the opposite end of the spectrum from small EVs, is RAM. Ram Trucks, known as RAM, is an American pickup truck (ute) manufacturer. If you've ever pulled up at the lights next to one of those giant utes, you can imagine a RAM truck.
RAM has been in the ute business since 2010 but its history extends back to the 1920s when Fargo Trucks, an American manufacturer operating early last century, was absorbed by Chrysler. 
Eventually, these were rebadged as Dodge trucks (owned by Chrysler) which became RAM in 2010.
The RAM logo appears as a ram's head, as did the former Dodge logo.
Notable products include the RAM 2500 and 3500. The mammoth 3500 is powered by a 6.7L 8-cylinder engine and capable of towing over 15,800kg (braked) – a 2020 Toyota LandCruiser Sahara manages 3,500kg max.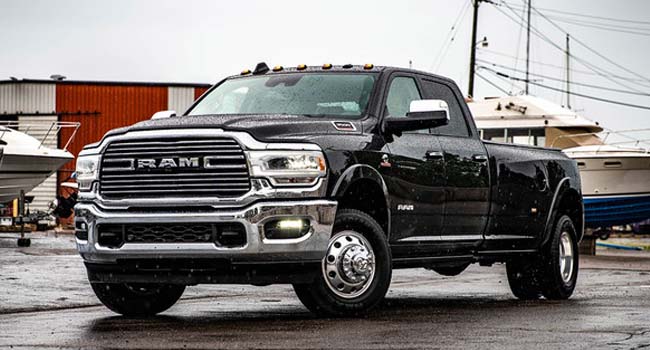 (The RAM 3500. Source: ramtruck.ca)
Non-massive RAM vehicles
The car brand doesn't just make large utes. The ProMaster City Tradesman Cargo Van, despite its massive name, isn't a massive truck. 
The 700 is another smaller vehicle which is a compact ute.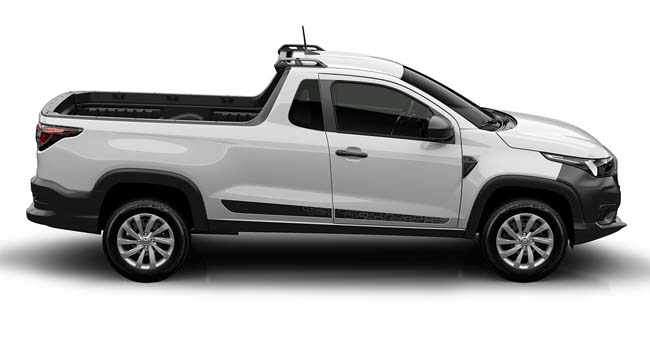 (The RAM 700. Source: autoevolution.com)
Tata
"The Tata Nano made history in 2008 as the world's cheapest car."
Although many Australians have only 'heard' of Tata, the company has a long history – over 150 years!
Tata was founded in 1868 in India and operates today as Tata Group. The conglomerate is one of the largest and oldest industrial groups in the world and has numerous divisions under it. Tata Communications, Tata Power, TajAir and Tata Starbucks to name a few.
The motor vehicle division, Tata Motors (established in 1945), began operations as a train / locomotive manufacturer. 
Over the 1950s, Tata Motors moved to road vehicles. Products include cars, trucks, light commercial vehicles and busses.
In 1988, Tata Motors launched a small ute, the TataMobile, which showed that India had the capability to produce vehicles from the ground up.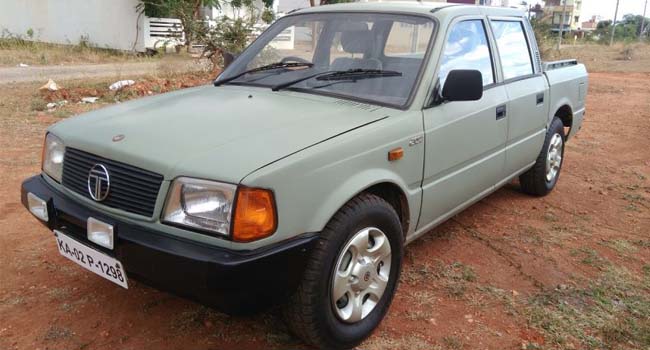 (The TataMobile. Source: famousinsurance.com.au)
Cheap new cars
The Tata Nano made history in 2008 as the world's cheapest car. It was priced at around AU$3,500 when new in India.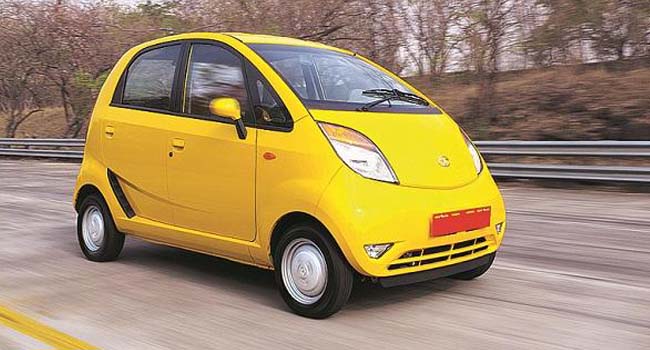 (The Tata Nano)
It's record has been broken.
Chinese EV maker, Changli has released their NEMECA vehicle. The name is an acronym for 'New Energy Mini Electric Car for Adults'.
Limited to a speed of around 35 km/h, the NEMECA is a 1,200 watt (not kilowatt) electric vehicle capable of hauling around 3 people.
The NEMECA retails for around AU$1,650.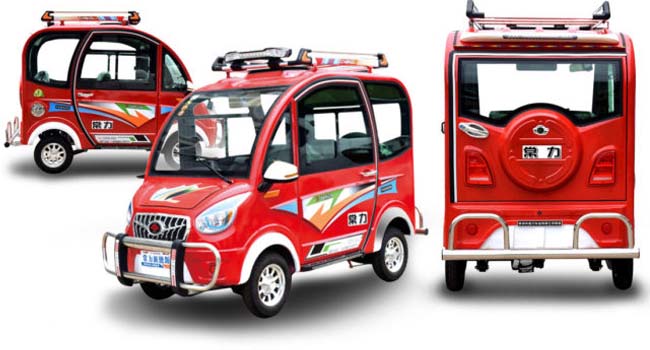 (The Changli NEMECA. Source: news.artmotion.com)
Car brands
We've only scratched the surface of all the amazing car brands out there. There are well over 60 major automotive brands operating in the world today, dozens more if you include specialist ones.
Whatever your favourite car brand is, OnlineLoans is here to help. Start with our fast and secure process to finance your next car.