March 19, 2021
ICE (Internal Combustion Engine) cars aren't the future. We find out why Australian's will likely be driving an electric vehicle sooner rather than later.
Dirty Numbers
The transportation industry contributes around 16% of all the world's greenhouse gas emissions
Of that 16%…
Rail makes up only 1%
Cargo and cruise ships, 10%
Aviation adds another 10%
Trucks and busses make up 30%
Cars and motorbikes, 47%
Others make up the remaining 2%
Cars, SUVs, motorbikes nearly 5x the entire aviation industry when it comes to emissions. In other words, 7.5% of all global emissions are coming from traffic.
The International Energy Agency predicts that the number of vehicles in the world will more than double by 2060. Furthermore, the demand for aviation will triple by 2070.
There's pressure from Paris too.
The Paris Agreement, which Australia is part of, aims to prevent the world from heating over two degrees since pre-industrial levels. We're just over one degree at the moment.
The agreement wants temperatures to plateau at around 1.5 degrees, or even better, start decreasing – but can we do it?
One way is through the use of EVs
With current technology, EVs do actually create more of a carbon footprint from their ICE counterparts during construction. However, they make up for it over time, then very quickly prove greener.
Many estimates put EVs at costing a much larger carbon footprint to construct than an equally-sized ICE vehicle. But what about actually moving the car?
Brands like Tesla are bringing down carbon costs.
The average ICE vehicle fuel consumption is 9.97 litres / 100km.
In terms of fossil fuel emissions, here's a comparison:
Tesla Model 3 charged from fossil fuel-generated electricity: 4.28 litres / 100km
Tesla Model 3 charged from greener electricity: 1.63 litres / 100km
When charging from solar and wind, that number quickly approaches zero litres / 100km.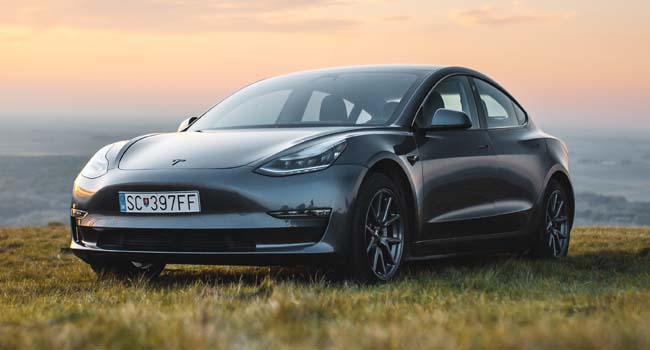 (The popular Tesla Model 3)
The Australia-bound EV Polestar 2 is another example.
Owned by Volvo, Polestar is a Swedish EV manufacturer making (green) waves in the auto industry. The company's 2020 model, the Polestar 2 has a 470km range and an all-wheel-drive electric powertrain that produces 300kW of power. It's set for sale in Australia.
"…the Polestar 2 will have made up for its initial large carbon footprint many times over…"
But back to the carbon emissions.
Here's a quick emissions comparison between two vehicles.
Polestar 2 production emissions: 26 tons of CO2
Volvo XC40 production emissions: 14 tons of CO2
The Polestar 2, like many EVs, can be run from renewable sources, the XC40 is an ICE vehicle powered by a 2.0L 4-cylinder with both petrol and diesel offered.
After 50,000 km, or around 3.75 years of driving for the average Australian, the XC40 will have caught up to the Polestar 2's construction emissions in CO2.
The average vehicle age in Australia is 10.4 years. By that age, the Polestar 2 will have made up for its initial large carbon footprint many times over compared to the XC40.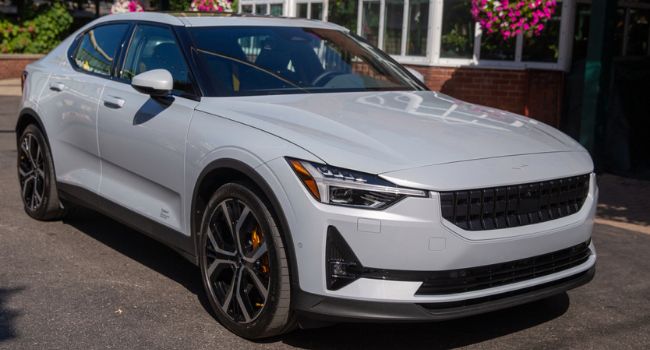 (The Polestar 2. Source: techcrunch.com)
Norway knows this better than most places
The country is planning to ban new ICE vehicle sales by 2025. This means Norwegians will only be able to purchase new vehicles in the form of EVs when the ban comes into effect.
Many other countries and cities are planning to follow suit.
By 2035, Japan is aiming to ban new ICE vehicles. This will likely have a huge impact on vehicles around the world as per Japan's heavy influence on the international car market.
Further influences on the market come from China. Currently, half of all the world's EVs are located in China (where the Polestar 2 is manufactured).
Interestingly, more than half the shopping malls in Shanghai have at least one EV showroom, according to a Bloomberg article.
Many other influential countries are going all-electric
UK No new ICE vehicles sold after 2040. Primary brands affected: Land Rover.
France No new ICE vehicles sold after 2040. Primary brands affected: Citroën, Renault, Peugeot.
Germany No registration of ICE vehicles by 2030. Primary brands affected: Audi, BMW, Mercedes, Porsche, Volkswagen.
South Korea EVs to account for 30% of auto sales by 2020 / No diesels by 2025. Primary brands affected: Hyundai, Kia.
The result is more EVs
As competition between brands increases, the range of EVs available to consumers grows and prices come down. When visualising the car world, it's easy to see the influence some brands have.
Mini recently announced they're going all-electric by 2030. They aren't alone.
Jaguar – all-electric by 2025
Honda – 66% of its sales to be EVs by the end of 2030
Mercedes – electrified versions of all its models by 2022
Volkswagen – producing one million EVs a year by 2023
Nissan – seven EV models by 2022
Ford – all passenger cars in Europe to be EV or plug-in hybrid by 2026
What about Australia?
Unfortunately, at the moment, Australia is lagging behind and has missed out on some unique cars. Figures from the Electric Vehicle Council show Australian EV sales are stagnant.
Around 6,900 electric cars were sold in Australia in 2020, a 2.7% increase from the 6,718 sold in 2019. In the UK, the EV market share rose from 3.8% in 2019 to 10.2% in 2020. 108,000 EVs were sold in the UK in 2020.
But the UK has a larger population
UK EV sales in 2020: 108,000 for a population of 66.65 million.
Australia EV sales in 2020: 6,900 for a population of 25.6 million.
As many EV enthusiasts in Australia point out:
There are minimal EV incentives
A used EV market has not yet developed
Most EVs command huge price tags
Australian motorists may not have much of a choice for long
Despite the relatively slow EV take off in Australia, manufacturers around the world are slowly phasing out ICE vehicles. Due to other markets shifting to an all-EV lineup, petrol and diesel options are likely to start drying up over the 2020s.
If EVs start becoming cheaper and, eventually, the only option for new car buyers, what's going to happen and all the ICE vehicles?
Some experts predict that developing countries will pick up the demand for ICE vehicles. Late model used ICE vehicles from developed countries might find themselves shipped for sale to countries where EVs aren't mandated.
Get into an EV
Find out how to make your dream car happen. Getting into a hybrid or full-electric vehicle is easier than ever with our simple process. Get started with a quick quote today.
As per our name, OnlineLoans offers an online process that puts you in the driver's seat and keeps you in control.
More information about EVs.