January 12, 2021
Lap times? Top speed? Acceleration? How about fastest build time, fastest car to sell out or fastest car to lose value? Here are some of the fastest cars in the world.
We cover some interesting 'fastests' of the car world.
Key 'Fastests':
The fastest car in the world (top speed)
The SSC Tuatara currently holds the coveted title of 'the world's fastest production car'. North American hypercar manufacturer SSC (formerly known as Shelby SuperCars Inc.) is responsible for the Tuatara.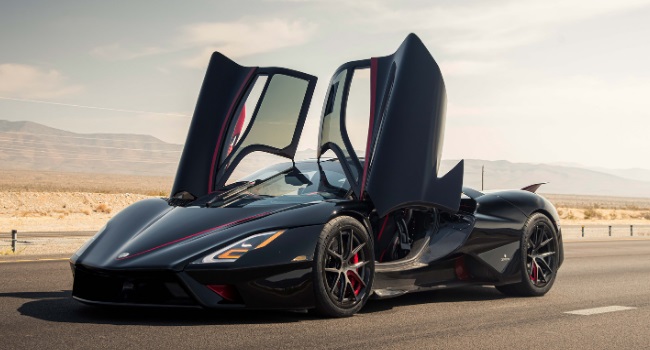 (SSC Tuatara)
"The highest speed recorded by the Tuatara – a record-smashing 508.73 km/h!"
In October 2020, the Tuatara recorded several high-speed runs with an average top speed of 455.3 km/h – lightning pace in anyone's books. The highest speed recorded by the Tuatara – a record-smashing 508.73 km/h!
Want one? Yours for $2.47 million Australian dollars.
The fastest car to build
The faithful Toyota Corolla – the fastest car in the world to build. This title changes as brands build new and more advanced factories but the Corolla has been a consistent fast construction for a while.
The time to build: 17 – 18 hours.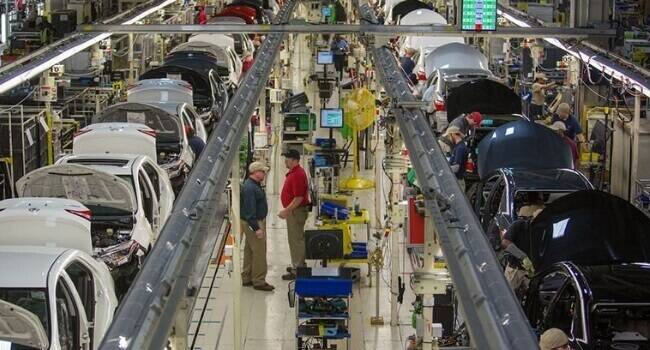 (Toyota Corolla assembly. Source: motoraty.com)
That 17 – 18 hour window includes stamping body parts, welding, painting and assembly – even testing and inspection. Remember that most cars have around 30,000 parts – all of which need to be connected in safe working order.
The fastest car to sell out
When we think of fast-selling products, we usually think of smartphones and concert tickets. Cars sell out pretty quickly too as manufacturers try all kinds of tactics to sell them.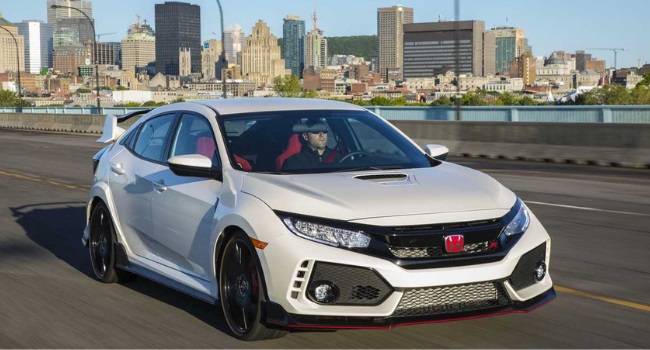 (Honda Civic Type R)
How about 4 minutes? The 2021 Honda Civic Type R sold out in a record 4 minutes. This was, however, a run of just 100 limited edition units.
"117,000 orders were placed before the vehicle was even unveiled!"
In a close second place, the 2019 Toyota Supra sold its initial allocation of 100 units here in Australia in just 7 minutes.
Tesla also isn't without a 'fastest car in the world to sell out' record. Back in 2016, the ultra-popular Model 3 received 276,000 deposits in the first 72 hours. Amazingly, 117,000 orders were placed before the vehicle was even unveiled!
The fastest car to lose value
Diesel cars aren't as popular as they once were – neither are manual transmissions. That's not good news for the Great Wall Steed 4×2 2.0L diesel manual which, on average, loses around 70% of its value in only 3 years.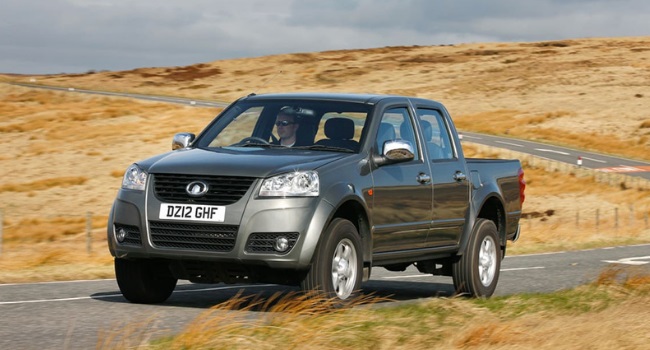 (Great Wall Steed. Source: autoexpress.co.uk)
Close runner-ups surprisingly include the Audi A6 and BMW 3 Series which lose up to 55% of their original value after 3 years. The reason is in the models themselves – luxury sedans are often leased which creates a surplus, furthermore, Australia's (and the world's) thirst for SUVs isn't slowing down.
Keep your car's value high and make sure it doesn't suffer the same fate as those above.
The fastest car to accelerate
0 – 60 mph: another hotly contested 'fastest'. We're measuring the fastest accelerating car in 0 – 60 mph (0 – 97 km/h) times.
"Prepare to part ways with around A$3 million."
The fastest car by acceleration: The 2015 Porsche 918 Spyder which reaches 60 mph or 97 km/h in a neck-cracking 2.1 seconds!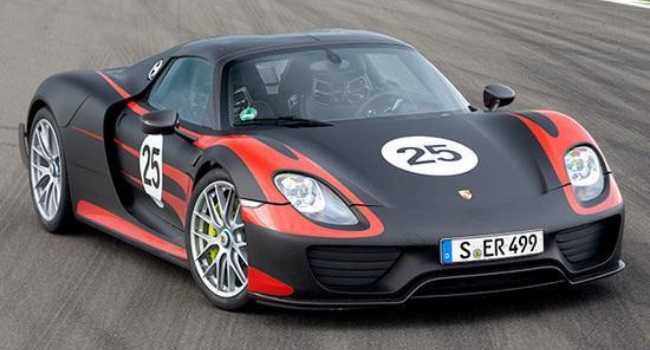 (Porsche 918 Spyder. Source: slashgear.com)
To achieve this kind of acceleration, Porsche has fitted the mid-engined 918 Spyder with two electric motors combined with a 608-hp 4.6-litre V-8. Originally priced at around A$1.5 million, prices have risen. Keen for one in your driveway? Prepare to part ways with around A$3 million.
UPDATE: A new 'fastest' car emerges!
For under $200,000 Australian dollars, a small price in the hypercar world, you can beat the 918 Spyder.
The new Tesla Model S Plaid is a new champion. Powered by three electric motors, totalling over 1000hp, the Model S Plaid really is a lightning bolt on wheels – pun intended.
It'll accelerate from 0 – 60 mph (0 – 97 km/h) in 2 seconds flat, making it the fastest accelerating production car in history. 
Although that's 'only' 0.1 seconds or so faster than the Porsche, it's still a new record and ballistically fast.
The Model S Plaid is 0.73 seconds faster than gravity.
If you jump out of a plane, you'll hit 60 mph (97 km/h) in a casual 2.73 seconds.
The Model S Plaid is one second faster than a cheetah.
The fastest land animal will hit 60 mph in three seconds.
The Plaid's quartermile time is around 9 seconds, again astronomically fast.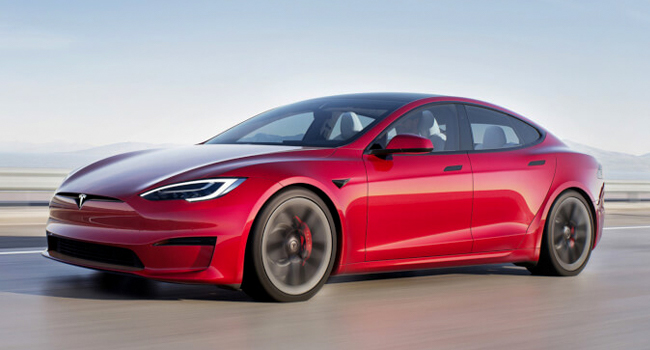 (The Tesla Model S Plaid)
But is safety a concern?
Until now, these lightning fast (street legal) cars like the Bugatti Chiron and Porsche 918 Spyder commanded price tags of well over a million dollars – often several million. This meant only super-rich enthusiasts could pilot them, often gently and in perfect conditions as they aim to protect their huge investments.
Now, this speed is available for a fraction of the cost. We're hoping all Plaid drivers keep it safe.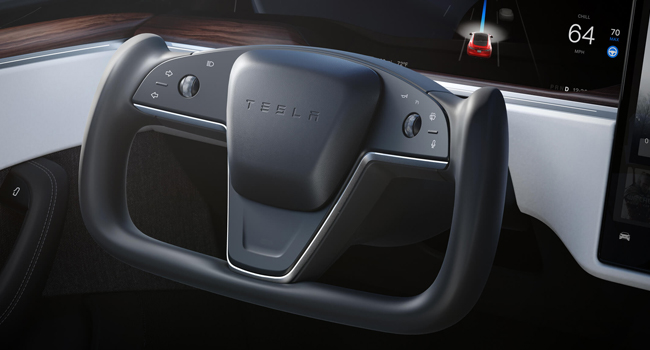 (Piloting the fastest production car in hstory is done with Tesla's 'yoke' rather than a traditional steering wheel)
Did you know that Australia has a home-grown hypercar too? Its acceleration is not far off the 918 Spyder.
The fastest car to stop
60 (back) to 0 mph – how about stopping? Fast cars need fast stopping power and, like acceleration, Porsche has, for now, done it again.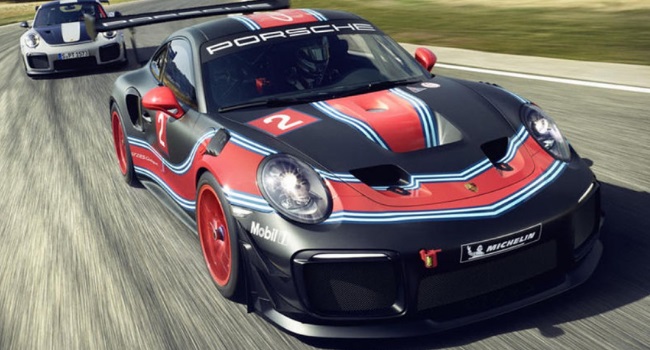 (Porsche 911 GT2 RS. Source: autoblog.nl)
The twin-turbo 3.8-litre Porsche 911 GT2 RS reaches a stop from 60 mph (97 km/h) in just 27 metres. Is that fast?
Yes, here's a 60 – 0 mph comparison:
Lamborghini Aventador: 30m
Toyota GR Supra: 32m
Nissan GT-R: 36m
The GT2 RS features Porsche Ceramic Composite Brakes. These are made with silicone resin bonded with small grains of carbon fibre moulded into brake discs at around 1,700 degrees Celsius. The process can take up to 20 days. And, no, they are not cheap at just over $20,000.
The fastest car around Nurburgring
The Mercedes-AMG GT Black Series recorded a 6:43 minute lap time in November 2020. To date, this is the fastest lap time – 1 second faster than a Lamborghini Aventador SVJ in 2018.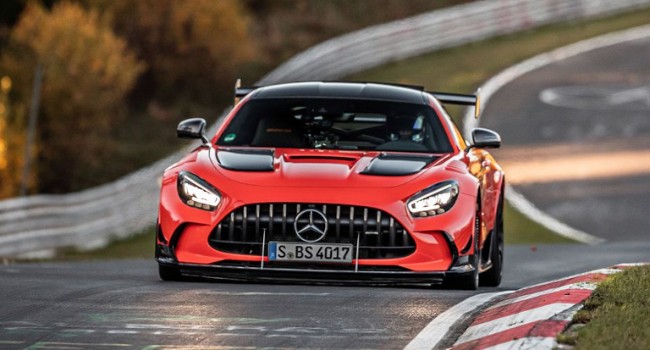 (Mercedes-AMG GT Black Series at the Nurburgring. Source: forbes.com)
If you've played Gran Turismo on Sony PlayStation or pretty much any other racing game, you'll know Germany's famous (and infamous) racetrack – it's always been a proving ground in the car world. The 20.8 km circuit is considered one of the world's most challenging with long fast straights, technical corners and steep changes in elevation.
Many racing fans paint signatures and slogans on the surface of the Nurburgring track, often evident in photos.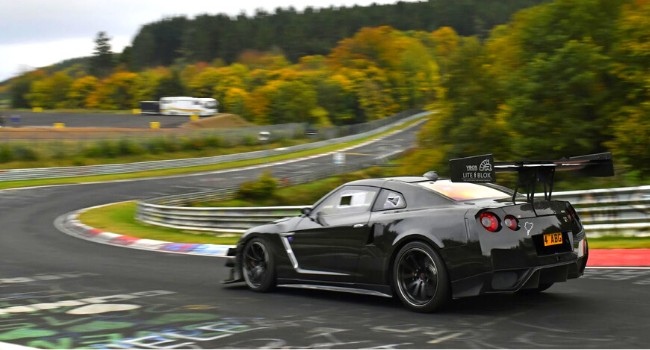 (A modified Nissan GT-R makes its way around the Nurburgring. Source: carscoops.com)
Fast Car Finance
Keen to get behind the wheel of your next car? OnlineLoans offers car loans – fast! Get a quick quote now to see how fast we're able to make things work for you.
More information on the fastest cars in the world.
The fastest cars in the world often feature in music videos.
The Brabham BT62R may not be the fastest car in the world but it's close – and Australian.