February 12, 2021
Numbers and statistics sound pretty important, but what do they actually look like in the car world?
The team at OnlineLoans.com.au works with dozens of lenders, hundreds of people in the car world and thousands of clients, and in this article, we take a "look" at some interesting data.
The Car World in Numbers:
The Car World Visualised:
Holden car sales
Holden was once the envy of every other car maker in Australia, especially its rival, Ford. Holden car sales reined in huge numbers – and huge dollars. But it wasn't to last. Holden didn't sell any new cars in Australia in January 2021, a first since 1948.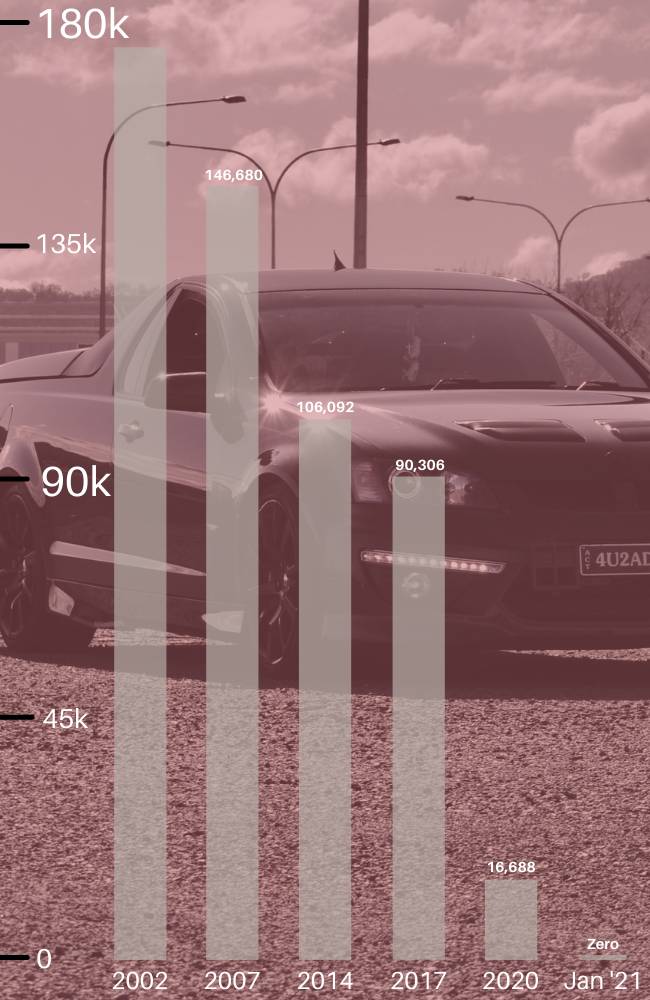 (Holden car sales were huge in 2002 at 178,392 units moved, but it wasn't to last)
Car manufacturer value (USD)
Tesla has a massive market value of $773 billion USD – kilometres ahead of the next largest company, Toyota. Tesla is on track to be the first car company worth US$1 trillion. Here's how some other car companies stack up. Note that the figures are in USD billions.
UPDATE: They made it
As of late October, 2021, Tesla has reached the US$1 trillion milestone. The news came after hire car company Hertz ordered 100,000 Tesla vehicles to add to their fleet. Elon Musk also (and instantly) made around A$48 billion.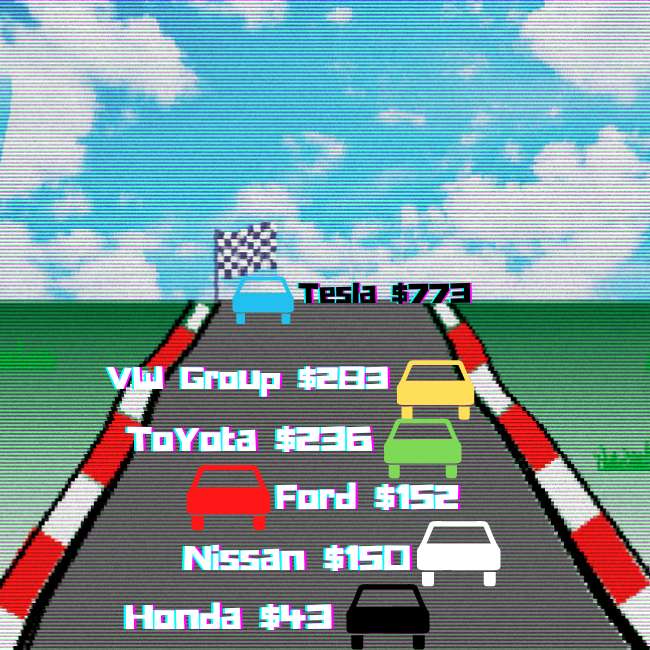 (Car brand values in USD billions)
Toyota's car sales in Australia
Australians love a good Toyota. In fact, in some regional parts of the country, it really feels like 'Toyota Land'. The HiLux has been our top-selling car for the last 6 years and in 2021, Toyota scored the top-selling brand for the 25th straight year. In 2021, Toyota sold 223,642 vehicles – the next highest in Australia, Mazda at 101,119. As the figures show, large cars are where car sales are.
Below are Toyota's top-selling vehicles in Australia in 2020.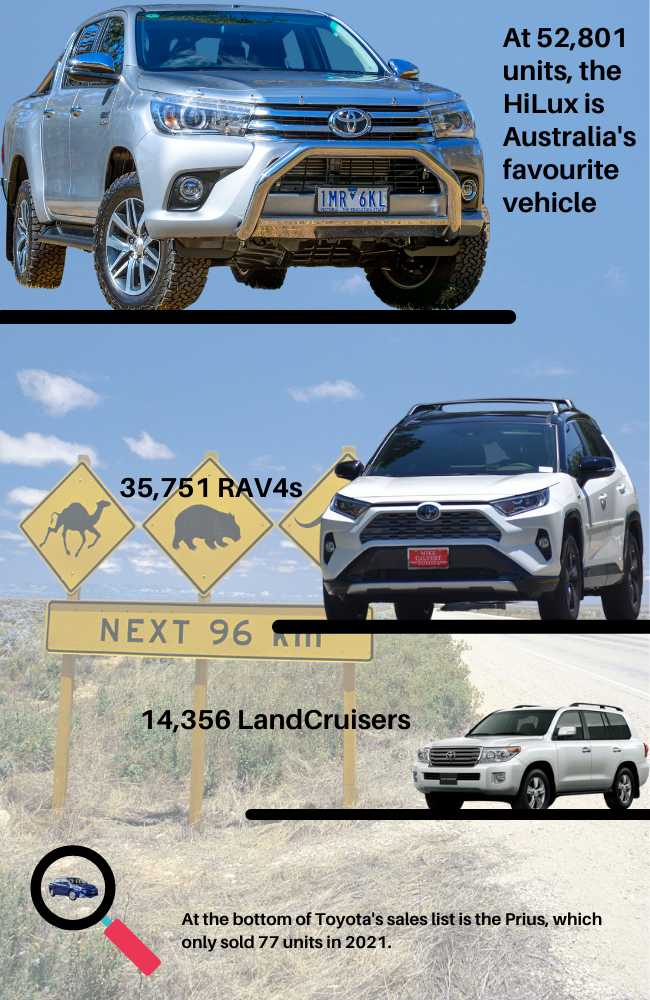 (Australians love a good Toyota as 2020 sales show)
Where are cars in Australia coming from?
After the demise of Holden, other brands quickly filled the void. But where are they from? There were over 900,000 new vehicles sold in Australia in 2020. Below are the most popular brands combined per their country of origin.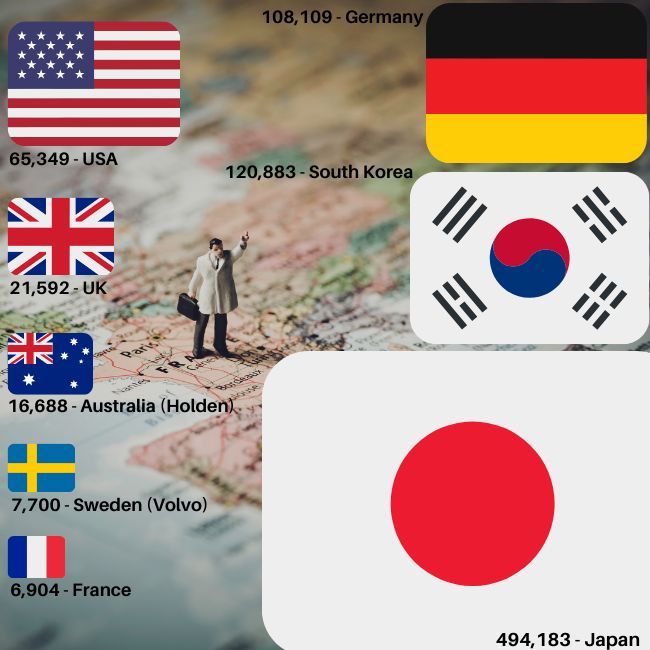 (Vehicles from Japanese brands dominate Australian car sales)
The Ford Ranger generates huge car sales but it travels a long way to get to your driveway
The Ford Ranger is a big hit in Australia. Second only to the Toyota HiLux, but maybe not for long. The Ranger's 2021 sales speak for themselves:
Toyota Hilux: 52,801
Ford Ranger: 50,279
Comparing total Ranger sales over the last few years, Ford scored 40,973 sales in 2020 and 40,960 in 2019.
But where does the Ranger come from? It may not be as 'American' as some may think. The T6 Ford Ranger was designed by Ford Australia.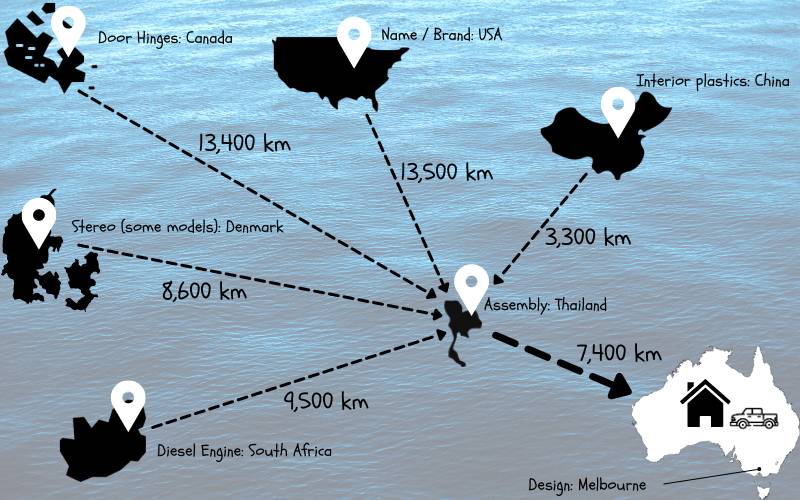 (Long haul: Over 55,000 kilometers of the Ford Ranger)
$36 billion on new car finance per year
Australians spend around $36bn on new car finance each year. Is that a lot? Yes, but what is 'a lot'? Here's how $36 billion compares to our other Australian spending habits per year.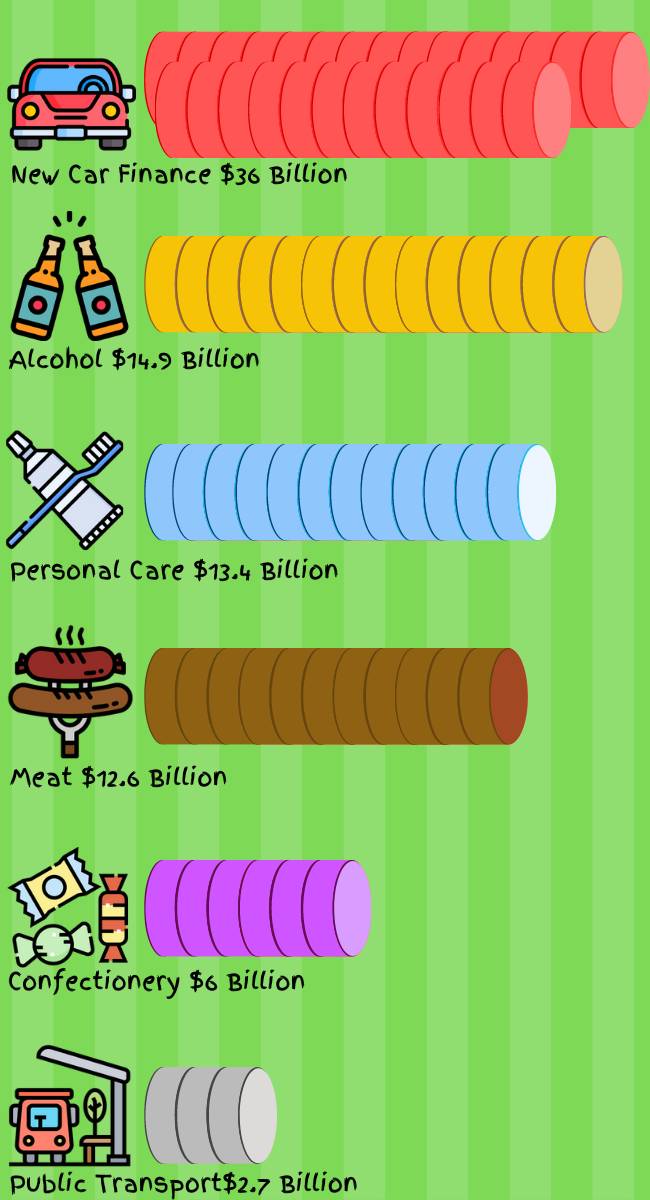 (Australian average spending habits per year)
More car world information