January 25, 2022
A car recall, or any product recall, can be pretty scary – for owners and manufacturers alike. 
Some car recalls happen years after a vehicle is launched, sometimes after it's changed hands multiple times too.
OnlineLoans explains car recalls.
What is a car recall?
It happens when a manufacturer releases a vehicle for sale to the public, only to learn, discover or otherwise realise that a part, or parts, are faulty and need replacing.
Recalls can affect all products from planes to food to furniture – and of course, cars.
Understandably, car recalls are massively expensive for manufacturers, both in terms of damage to their reputation and the cost of actually repairing and replacing the parts that are recalled.
To minimise car recalls, manufacturers put their products through extreme tests, however, they aren't always airtight.
Typically, a manufacturer will alert owners and replace the parts for free – free for the owner that is.
To alert owners, an automaker will often send a letter to registered owners. They can do this with vehicle registration and by VIN numbers, that's why you don't have to be the first owner to be contacted.
Parts that need replacing can be minute, and even seem insignificant, or major be parts – it's these that often make headlines like the infamous Takata airbag recall.
The Takata airbag recall
Takata, now defunct, was an airbag manufacturer based in the Minato area in Tokyo, Japan. At its height, Takata held a massive 20% of the market for airbags, supplying dozens of car makers.
For example, BMW, Chrysler, Ford, Honda, Mazda, Nissan, Audi, Subaru and Toyota were all using Takata airbags on various models.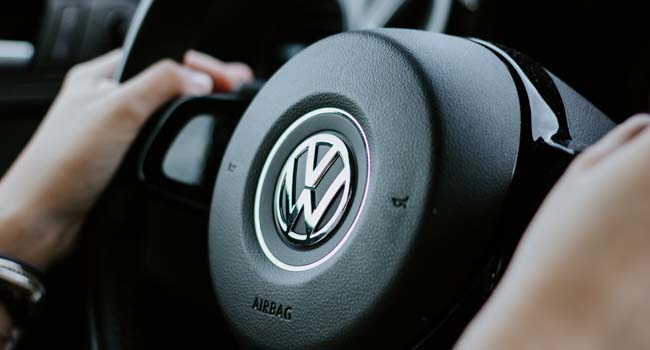 Although Honda reported issues prior to 2013, it's in this year that problems really started. The problem was that the airbags had the potential to deploy without warning, sending debris flying at high speeds in the vehicle cabin. Takata claimed that unintended moisture and mishandling of the propellant chemicals were to blame.
Although relatively uncommon, especially in comparison to the number of vehicles fitted with Takata airbags, safety is always extremely important. The decision was made by manufacturers and governments to call back – recall – all vehicles fitted with Takata airbags and have them replaced.
There were more than 3 million vehicles recalled in Australia alone, making the Takata car recall the biggest in our history. 
By March 2021, 99.9% of the recall had been completed according to the ACCC.
Takata's fate was sealed after countless lawsuits and compensation payouts all around the world. The company filed for bankruptcy in 2017 and was out of business the following year.
Check your car's airbag safety here.
Does my car need a recall?
It can be really frustrating if your car is required to be recalled and repaired, despite the fact that it's free.
There are a few ways to check. For starters check here to search your vehicle, additionally, manufacturers should be able to tell you if your vehicle requires any parts to be replaced. If you call your manufacturer, note that you may need your car's VIN handy.
The VIN (17 digit Vehicle Identification Number) can typically be found on the compliance plate in the engine compartment or in the driver's door jamb.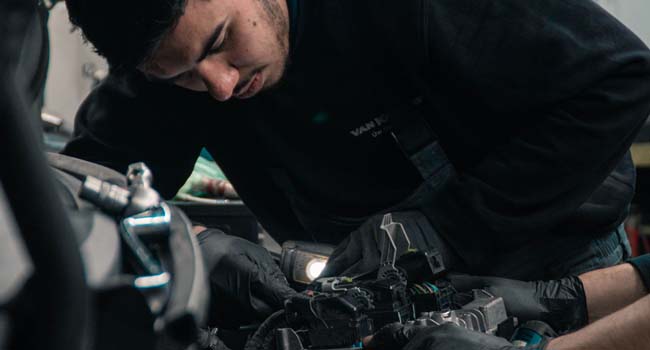 If your car is recalled
Manufacturers don't recall vehicles on a whim, they do it if it's necessary. You should never ignore a car recall and there are a few reasons why.
Safety
The most important reason is safety like the Takata car recall. Replacing defective parts can be important to your vehicle's safety systems even if the parts seem trivial.
Annoyance
Other recalls might be for parts that relate the operation of the car like an oil hose. The original one might be susceptible to cracking in certain conditions meaning oil leaks.
Another example might be body parts that make a weird noise after a certain amount of time.
Resale
Many prospective car buyers do their research (as they should) and are aware of recalls on the vehicles they're keen on.
When they find one for sale that hasn't had required work completed, they might be soured from the purchase and/or use the recall to argue the price down in their favour.
Recalls don't just affect the auto industry
Product recalls are nothing new. Here are some standouts below.
1982 Tylenol recall
Paracetamol maker Johnson & Johnson recalled millions of bottles of their product to ensure the caps were tamperproof. The recalls primarily affected consumers in the United States.
1994 – Intel computer
Pentium processors contained bugs and needed recalling in order to remedy the software.
1999 and 2000 – Burger King Pokeballs
The fast food giant was forced to recall toys in the form of Pokeballs (from the Pokemon series) because the toys posed a choking hazard.
2006 – Reebok bracelets
Several hundred thousand heart-shaped charm bracelets were recalled due to lead poisoning concerns.
2010 – Toyota floor mats
This happened when some floor mats in Toyota vehicles caused accelerator pedals to become stuck.
2016 – Samsung Galaxy Note 7
This one might be memorable for some smartphone users. The issue was that some of the devices caught fire or emitted smoke making it a serious (and newsworthy) recall.
Car recalls in summary
Although they can be annoying and sometimes even seem trivial, car recalls mean the manufacturer has discovered something that needs replacing.
Luckily, modern cars are refined from generations of research, development and testing.
If your car is in need of an upgrade, start with an OnlineLoans quick quote which allows you to run the numbers and view options matched to your circumstances.
Find the best finance options all from your device today.