December 6, 2021
Boating in Queensland: The calm surface and lively depths of the Great Sandy Strait in Queensland make a relaxing backdrop for Ryan's weekends.
"Since buying the boat, we try to get out on the water as often as possible."
We reached out to Ryan, one of our recent clients who purchased a boat, something that had been on the bucket list for a while.
He says the Queensland coast a few hours drive north of Brisbane makes for an ideal Saturday out on the water.
"It's a fantastic day out – the drive up [from Brisbane] and back and having enough time to get some fishing done is a full Saturday. Sometimes we stay the night in Hervey Bay, the kids love that – so do I.
"Since buying the boat, we try to get out on the water as often as possible." Explains the 34-year-old Electrician.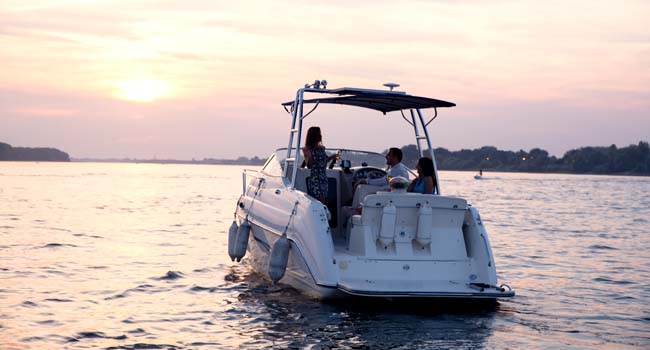 Queensland is well established as a top destination for sun, surf and boating – the state offers "everything from fishing to waterskiing to secluded beaches".
FACT FILE:
Queenslanders are the top boat buyers in Australia, contributing 956,000 licences and 272,000 boat registrations in 2021

The total length of Queensland's mainland coastline is 6,973 km with another 6,374 km of island coastline

These islands include Fraser Island, the largest sand island in the world

Over the pandemic, Queensland has seen superyachts from overseas requesting maintenance, repairs, upgrades and refurbishings as the state offers high quality Australian workmanship and facilities
Fraser Island underscores 'weekend escape'
Located less than an hour by boat from Hervey Bay, Fraser Island acts as the eastern side of the Great Sandy Strait with Queensland's mainland on the west.
The strait, around 40 nautical miles or 74km in length, hosts dozens of smaller islands, each with their own areas to explore.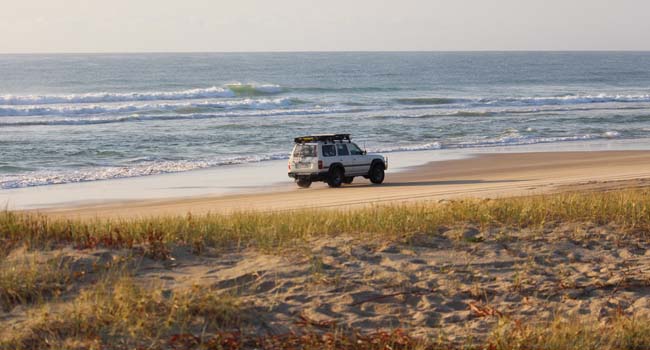 According to Ryan, it's almost limitless.
"The area has everything from fishing to waterskiing to secluded beaches, perfect for exploring and throwing a few lines in the water.
"I think I could spend a decade of weekends on the boat up there and still not explore all of it."
There are several boat ramps dotted around the area with car parks and facilities for day trippers.
"The strait is huge and pretty well protected from strong winds so the calm water means it's perfect for jet skis, water skiing and fishing.
"The kids love fishing so we're usually up for that."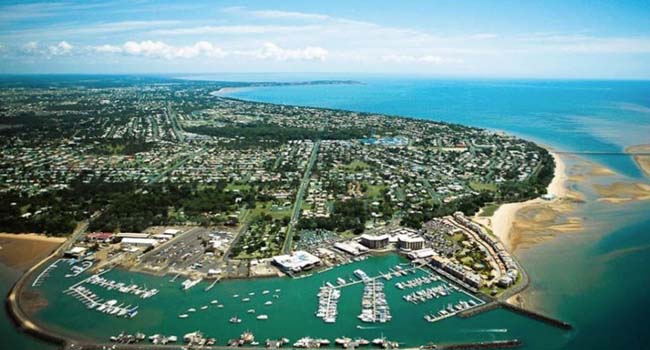 Hervey Bay from the air shows boating is big business, not unlike many coastal areas in Australia. Source: franchisebusiness.com.au
The boat purchase fulfills a dream
"I kept thinking: if other people can do it, so can I."
For many people who get into boating, the actual watercraft purchase comes after a lot of other things, a house and cars for example – but it does come.
Ryan's boat was no exception.
"I'd been dreaming of buying a boat for years and years and now that my youngest is old enough, I finally made it happen.
"It's really something our family can enjoy together and look forward to during the week and best of all, we can tow it to the coast whenever we want.
"I kept thinking: if other people can do it, so can I."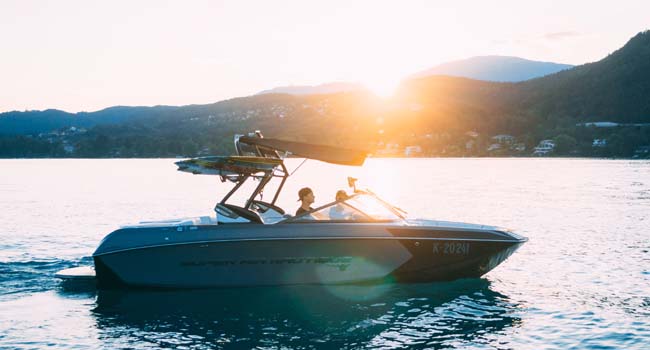 But there are a few considerations 
Licences
The process of getting a boating licence varies between states and territories in Australia. Typically, you'll need a licence to operate a motorised boat which includes jet skis.
In Queensland for example, a marine licence is needed to operate a boat that has an engine power of more than 4.5kW.
Most states require you to pass either a theory or practical exam and some require passing an additional medical / eyesight exam.
Towing
Modern cars offer considerable towing capacity and driver assist features that make towing boats a cinch.
Most utes, like a Toyota HiLux, SUVs and even sedans offer between 2.5 tons – 3.5 tons of braked towing capacity, 'braked' meaning the trailer has its own brakes. Most cabin fishing boats tip the scales at less than 1.5 tons. This includes the engine which often weighs between 200kg to 300kg.
All-wheel drive and 4×4 vehicles offer a solid and preferred tow rig.
Trailer
Almost all boats are sold with a trailer so you won't have to mix and match or find a trailer suited to a specific boat. A trailer allows you to store the boat in your own driveway, rather than a marina and explore different bodies of water.
Keeping a boat at home reduces costs associated with marinas and storage.
Regularly submerging a trailer in saltwater can cause the electrics to have problems, for example the number plate lights and taillights.
Give it a hose down after use and make checking the lights are in working order part of your routine.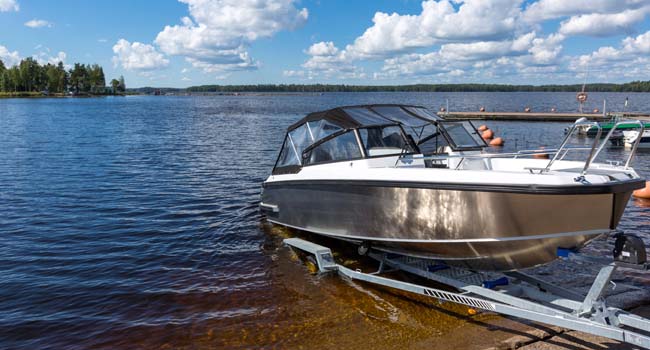 A family that plays together, stays together
"I think that getting out on the water as a family and the excitement of it all has really helped us bond." Says Ryan.
"Choosing the calmer times also helps keep the kids happy. A few times, we've caught enough fish for dinner too.
"If any family likes a bit of adventure, a boat offers a great activity for everyone, no bookings required."
If something like a boat or a vehicle that can handle your lifestyle (and the one you want) is something you're thinking about, OnlineLoans is here to help.
Try our loan calculator to have a look at numbers tailored to your circumstances.