March 16, 2022
After a few weekends exploring remote beaches, crisp forests and picturesque country towns, it's easy to see why so many Aussies are converted to the "van life".
We reached out to some recent clients, twenty-something couple Craig and Sophia who take every opportunity to cook breakfast next to kangaroos.
"We love van life! We meet so many amazing people on our travels."
Says 27-year-old retail manager Sophia.
Craig, 28, working in logistics agrees.
"Learning the ropes and getting our van ready was a journey in itself and turned into a hobby. Now, we're able to get out of Melbourne and go on holiday at the drop of a hat."
Craig and Sophia financed their van plus conversion costs through OnlineLoans, meaning a car loan and personal loan.

Van life in brief
Van life has turned into a movement, not just in Australia, but all over the world in recent years

In essence, "van life" means freedom, travel and adventure combined with minimalism and simplicity through nomadic living and travelling in a van decked out with amenities like looking gear and beds

Some "van lifers" work weekday jobs, getting out on the road on weekends while some take months (or years) off work or work remotely to enjoy the freedom for as long as possible

Whatever the variation, van life is a growing trend for people of all ages, backgrounds and stages of life – families too
"We've been to hundreds of amazing places all over Australia, but we always get asked the same questions."
Craig and Sophia began van lifing when lockdowns and state border restrictions eased in late 2021 after fitting out their 2014 Toyota Hiace van over the months prior.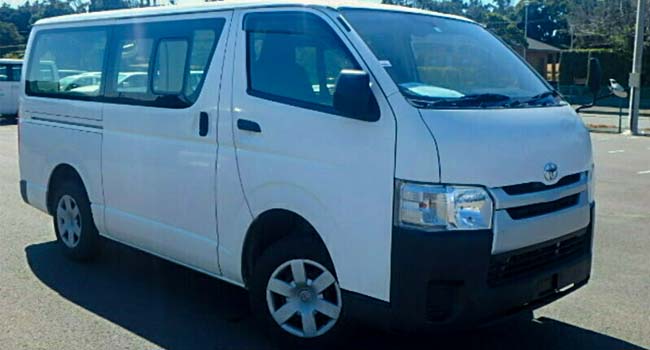 (A 2014 Toyota Hiace)
"And, how do you afford it?"
It sounds simple enough but still, the couple know van life can be confusing. Sophia explains.
"We take every opportunity to get on the road nowadays because we waited so long during COVID.
"We've been to hundreds of amazing places all over Australia, but we always get asked the same questions.
"How do you get a van ready for van life? How and why do you organise the trips? 
"And, how do you afford it?"
Starting with the dollars, Craig explains.
"Van life is actually quite affordable," he says.
"You'll need to get hold of a suitable van and, starting from scratch, it ranges from a few thousand dollars for DIY to several thousand dollars and up for a paid conversion.
"We did some ourselves and paid for the bigger things like the electrics, plumbing and sink."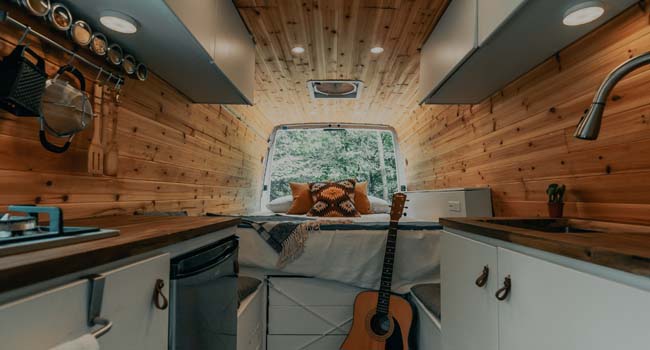 (Van life accommodation can be surprisingly comfortable)
Due to the popularity of van life, there are numerous fitout workshops across the country, some with backed up orders due to demand.
These "conversions", as they're known in the van life space, can be remarkably comfortable and cosy with insulation, sound deadening, food preparation amenities and bedding. Solar panels and batteries are also a recommended option.
Depending on the work required, converting a van can take anywhere from a few weeks to a few months.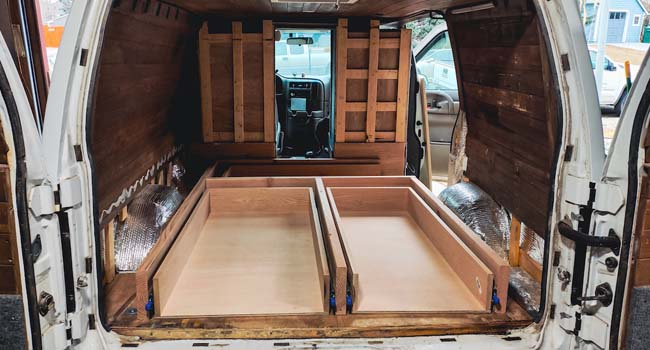 (In progress: a van life conversion. Source: thepackablelife.com)
Planning van life adventures is part of the fun
"I love the freedom."
Sophia says half of the excitement comes from researching amazing locations online.
"During the week, I'll spend time reading forums and getting ideas from van lifers on Insta[gram].
"We can't take our van on too many bumpy roads so we usually stick to caravan parks and campgrounds that are accessible to non-off-roaders.
"We check the drive time on Google Maps, see what's in the area and get rolling the following Friday night after stocking up at Woolies.
"I love the freedom."
Van life tips
With Craig and Sophia's help, here are some top tips for getting into van life and enjoying it.
Get a feel for it
It's easy to hire campervans in Australia and, although these aren't quite the same as van life and having your own home on wheels, gives you a taste.
Spend a weekend away in a hire campervan to get an idea of what driving and parking are like and sleeping and living (albeit temporarily) are like.
Choose the right van to begin with
There are a huge number of options so make sure to explore and research as vans can come in 4×4, RWD and FWD and with a range of engine sizes. Some people might require a larger capacity engine to run or recharge various appliances.
Having a high roof allows most people to stand up inside which is a big plus but can be difficult to maneuver. 
New or used?
A new van is, of course, the more expensive option but you'll get manufacturer warranties and reliability. A new van might suit someone looking for many years of van life.
Use vans can have issues, especially ex-tradie vehicles that have been battered on jobsites and with heavy tools and building supplies rolling around.
Get pre-approved to lock in your budget and do some van hunting.
Fan and air vents
Always go for an interior fan and roof-mounted air vents. Van interiors can get hot in summer so you'll need the air to circulate.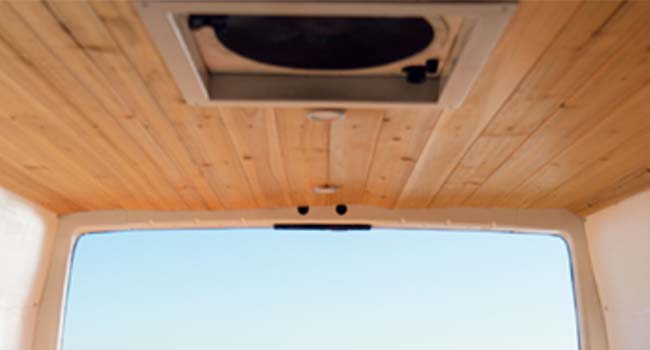 Even simple air vents make a big different, especially in warmer weather.
Furthemore, throw away food scraps and grey water as often as possible (and in the correct places).
Get a professional to do the electrics and plumbing
If you're doing your interior conversion yourself, ensure you consult professionals for plumbing and electrical work.
Having a flat battery or leaks out in remote locations is never fun and can ruin a van life experience.
Kitchen amenities
Most people like BBQs – but not for every meal. Hook up a small fridge, a microwave and hopefully an oven too as good food makes the experience much more enjoyable.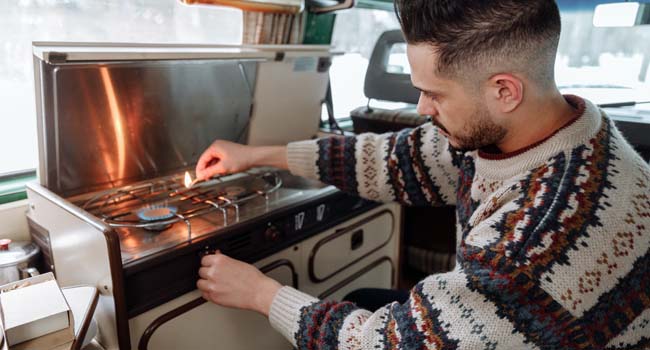 A small kitchen sink also makes van life more doable as you'll be able to wash utensils and prepare a wider range of meals.
Setting up these things is a job for professionals.
Plan your trips
Van life means simplicity so packing light and packing smart really pays off. You might also need a few tools in case something needs repairing, just the basics usually suffice.
Take a look online before going and book campsites in advance.
Even though you'll know your van, arriving at night to a remote campsite can be intimidating.
Sleeping
Some van lifers stay the night in car parks in populated areas and parking bays along highways. While this can be a good option, your safety and security is paramount.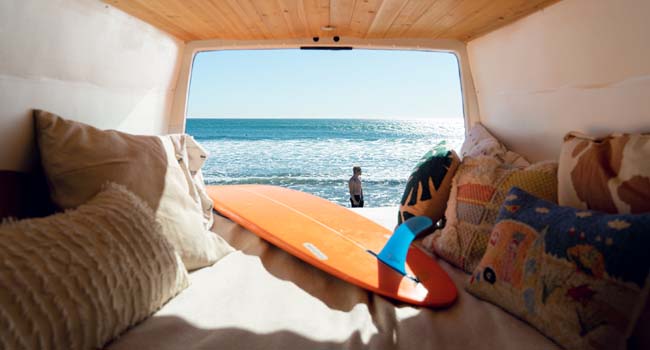 Some car parks forbid camping and doing so might attract a fine, especially those near the beach.
Again, plan your trip correctly.
Use clear and clearly labelled storage bins
It can be annoying rummaging through drawers and boxes to find things, especially at night or when in a rush. 
Use clear storage boxes and/or put clear labels on them.
Ensure everything is secured when driving
Some locations have tight and windy routes and hearing your possessions rolling around on the floor of a van (or worse – breaking) isn't pleasant.
Stay connected and get connected
If you're enjoying the van life for long periods of time, make sure your phone plan is up for heavy data use and has good reception in remote locations. Staying in contact with friends and family back home is important for many – even if that's not you.
Lastly, make friends.
One of the best parts of van life is meeting new people at campsites and on your travels.
They often have expert knowledge and ideas about travel, locations, weather, attractions and van life tips and tricks.
Get into van life
Van life appeals to people from all walks of life and if that includes you, exploring your options can be really beneficial.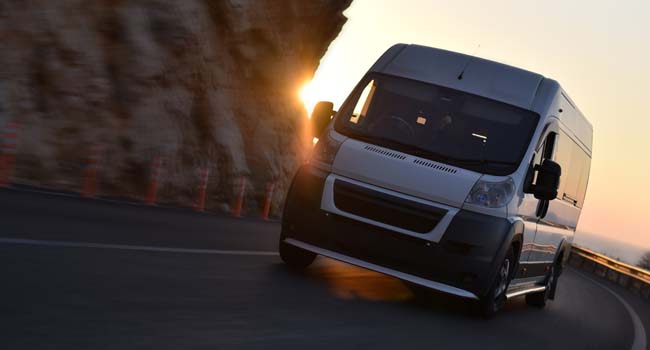 Some enthusiasts decide on buying a pre-built van ready for immediate use, while others prefer to start with a standard van and fitout the interior themselves.
Did you know that you can purchase a van with a car loan and convert the interior? You can also finance a pre-converted van or just the conversion itself.
Whatever your choice, OnlineLoans can make it happen. Start by checking the numbers or better yet, get a quick quote.
Located onshore in Australia, the OnlineLoans team knows from their own experience that the van life can be hugely rewarding.