November 24, 2021
Tech giant Apple is on a trajectory to enter the car market and that's big news for both the technology world and the car world – if not, the whole world.
In typical wow fashion, Apple is keeping its lips pretty tight but the vehicle has been speculated on with the help of snippets of information.
OnlineLoans investigates the "Apple car"
The Apple car in 30 seconds
First rumoured in 2014 as project "Titan"

Apple has been actively interested in electric car infrastructure since at least 2016

The vehicle will likely have fully autonomous self-driving capabilities

The interior will possibly have a U-shaped seating layout

Apple is/has been in talks with Toyota and some other car manufacturers

Production of the car likely won't start until 2024 or 2025
What does the Apple car look like?
There are a few concepts online. The images below, although not confirmed by Apple, show a tech-heavy SUV vehicle.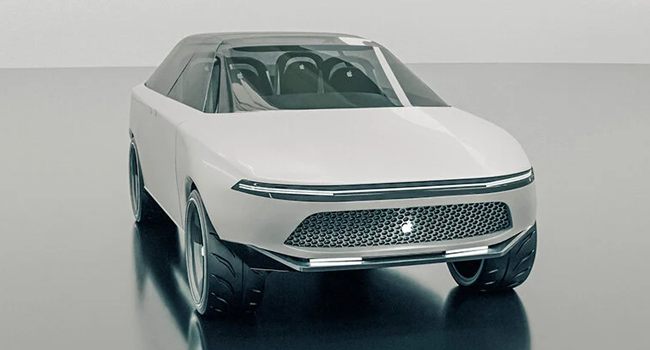 (Source: designboom.com)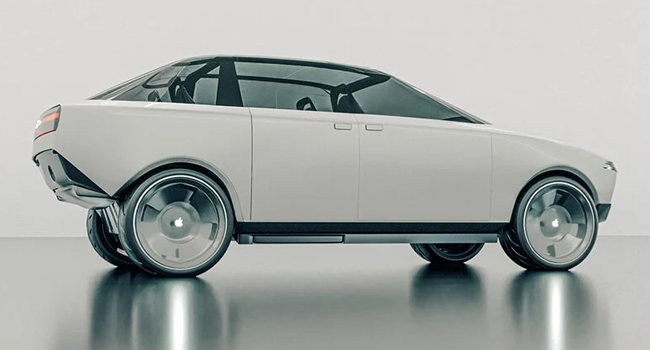 (Source: designboom.com)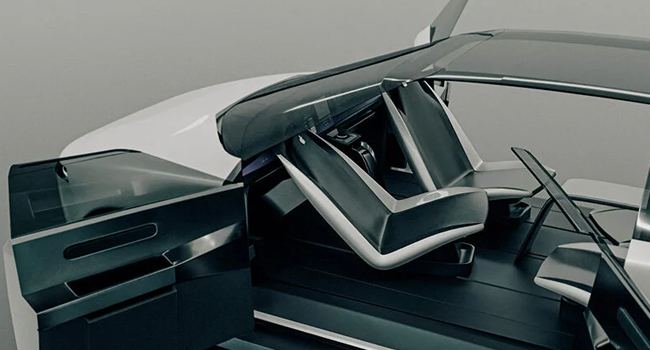 (Source: designboom.com)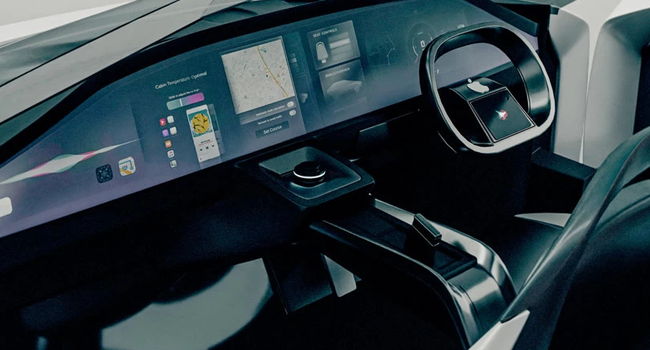 The tech behind the Apple car is, understandably, mind boggling
"Other suggestions include iPhone and Macbook inspired quirks like door handles resembling iPhone side buttons."
The vehicle is rumoured to be designed for hands-off driving which means no steering wheel or pedals. In other words, the "driver" or owner will likely provide an address, location or ask Siri for the "nearest Thai restaurant" and be chauffeured by the vehicle.
This means something similar to a personal electric taxi.
Other speculation suggests they'll also be an override option in the event the driver wishes to control the vehicle themselves. However, without a steering wheel or pedals, that might be from a connected device. Some concepts show a steering wheel and pedals similar to a traditional vehicle.
Other suggestions include iPhone and Macbook inspired quirks like door handles resembling iPhone side buttons.
There are also possible swivel 'captains chairs' to allow front passengers to turn and face one another. Some concepts also include a full-piece glass roof that also encompasses side windows and front and rear windscreens.
There's no doubt that a top-tier design and presentation organisation like Apple will release some stop-and-stare car designs.
Details are few and far between – but awesome
Building a hi-tech car from the ground up involves some serious investment and expert insights. 
The Apple car has had five project leaders and thousands of employees working on it since 2014 when it was rumoured to have been approved by Apple CEO, Tim Cook.
Other shards of information say that Hyundai and Kia have also been consulted along with tech companies Canoo and Taiwan based Foxconn.
Canoo is an American manufacturer of electric vehicles with several hi-tech products on the horizon such as their AWD electric pickup truck.
Foxconn manufactures electronic components for major brands including Nintendo, Sony, Google, Microsoft and Apple themselves. 
Cars are competing for computing power as much as horsepower 
Many people are wondering whether the Apple vehicle is supposed to be a computer on wheels or a… car.
Vehicles today are increasingly competing for computing power in the form of innovations, connectivity and driver assist features.
Apple is aiming to deliver something that the auto industry has been targeting for years; full self-driving ability.
Achieving this would put the tech company, known for phones and tablets, in competition with the likes of Tesla, a brand that's just as well known for cars as tech.
In fact, in 2016, Tesla CEO, Elon Musk, commented that Apple will probably make a compelling electric car.
Get your Apple car
You'll have to wait. Apple is aiming to have the tech behind its car sorted by 2025 and that's in monitored, closed environments based on US road rules.
It might take even more time for the Apple car to become available in Australia.
Something you won't have to wait long for is your next non-Apple car. Start with a quick quote which provides the info needed to make keys in pockets happen.