January 12, 2021
We take a look at recent OnlineLoan's client, Melissa's Land Rover Discovery Sport and the story behind it.
In brief:
Client: Melissa, Ballarat, VIC
Loan type: Secured Car Loan
Purchased: Jan 2021
Trade In: 2012 VW Golf
Ballarat (VIC) resident Melissa purchased her 2015 Land Rover Discovery Sport in January 2021. Melissa upgraded from her 2012 VW Golf to something a bit bigger by financing through OnlineLoans with a rate of around 6.8%.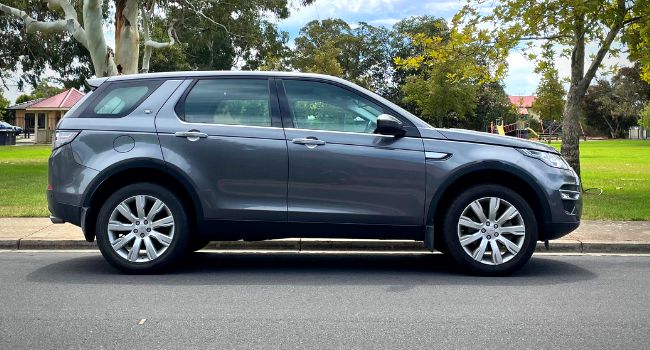 (Melissa's Discovery Sport)
Why a Land Rover Discovery Sport?
"I'd always wanted an SUV but could never really save up enough for one – at least not one that I liked." Says 30-year-old PR officer, Melissa.
"Kids might be coming soon and we already have a dog so the extra space is nice, especially when I'm used to a Golf. My husband is already planning a road trip so that will be a baptism of fire." She jokes.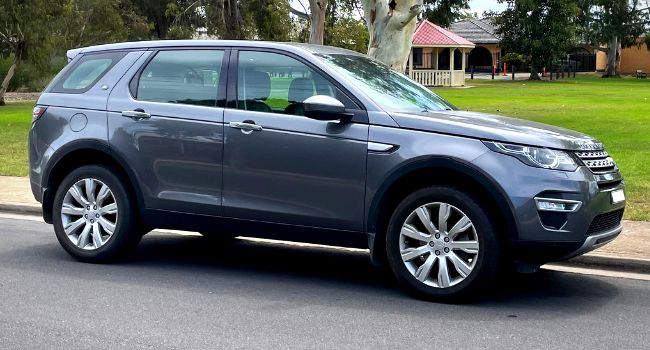 The Purchase
Melissa told OnlineLoans that Land Rovers were her number-1 choice so the team was delighted to get her approved for her dream car.
"I had thought that a Land Rover Discovery Sport would be out of my price range so I was thrilled to get approved for the finance. I looked at a few other big cars online but they didn't stand out and I figured there's no point in settling for something I don't really want." Explains Melissa.
She continues, "I'm not much of a car person but I'm pretty confident on computers so getting my quote from OnlineLoans and process was super simple. I think most people are familiar with online banking anyway."
Melissa took two different Land Rovers for test drives and ultimately settled on the vehicle pictured.
***Some details have been changed/omitted at the client's request.
Land Rover Discovery Sport
The Discovery and Discovery Sport are more different than their names may indicate. The Sport is a compact crossover SUV while the traditional Discovery is a medium-large SUV.
The Discovery Sport:
2-litre turbo petrol
2.2-litre turbo diesel
There is also a new 1.5-litre PHEV option.
Commonly automatic, but there are manual variants.
Models
2014 – 2019
First-generation
2019 – Present
Second generation
1.5-litre PHEV option
Pros
More off-road capable than some may think

Premium build quality shows in the interior

Excellent tech (if working correctly)

Good looking, modern design
Cons
Can be thirstier than quoted by the manufacturer

Some rattles persistent at high speed or on rough roads

Heavy reliance on tech can result in error messages
About
When the 'Disco Sport' was released back in 2014, Land Rover might not have predicted its success. The model has been the brand's best seller since 2017.
The Discovery Sport replaced the Freelander which was produced from 1997 to 2014. The Discovery Sport grew in size from its predecessor and is available in a 7-seat configuration, unlike the Freelander.
Land Rover moved away from the Freelander name due to the Discovery name being more prestigious. Fortunately, the Discovery Sport doesn't disappoint and fits its premium 'Disco' lineage well.
Safety
Safety-wise, the Discovery Sport has a 5-Star ANCAP rating and received a 93% score in the Adult Occupant Protection test – yes, that's nice and high.
The vehicle comes with nine airbags and a suite of safety systems. Auto-emergency braking, multiple electronic stability systems and a pedestrian airbag at the base of the windscreen.
There's also hill-descent mode, handy if you like off-roading.
On the Road
Compared to traditional SUVs, the Discovery Sport has a relatively small footprint. This helps give the vehicle an agile feel. With its premium and luxury essence, the Disco Sport tips the scales at just under 2 tons and being a 4-cylinder, won't trick anyone into thinking it's a sports car in spite of its name.
On highways, the Discovery Sport proves itself a smooth and quiet place to be. The nine-speed automatic adds to the smoothness, noticeable when slowing down from higher speeds or building up to them.
If you're planning to keep the Discovery Sport on sealed roads only, you may be missing out on its supreme ability off-road. The Land Rover name comes into play here with the numerous rock-crawling and hill-descending systems that the brand is known for.
Looks
It's easy to be drawn to the Discovery Sport's headlights. 'Modern, sleek and aggressive' come to mind which makes it fit in well in today's market. Doing some Googling of older models in the Discovery line, it's clear that Land Rover has moved away from the 'busy' look of the 2000s.
When looking at the side profile, it's evident that ground clearance and ride height were key design elements. The classic short front overhang (past the front wheels) adds to this impression.
In contrast with the front 'aggressive' design, the rear taillight signature isn't particularly modern. Other brands in Land Rover's price range like Porsche, BMW and Mercedes are opting for full-width light bars so we might see that coming soon.
Get into a Discovery Sport
Apply now to see what your rates and repayments look like. OnlineLoans offers a range of finance options to choose from, allowing you to compare and consider prior to committing.
The team at OnlineLoans know there are many things to consider before getting a car loan and are here to help.
If comparing vehicles, another recent client's Toyota Kluger might help.
Other Q&A that might be useful: