November 2, 2020
What is the best car for a family? Depends on the family… Family cars are an easy sell for automakers. They have the ability to carry passengers, pets, large cargo, make school runs and work commutes and go on road trips.
With a bloated market for family cars, it's easy to be spoilt for choice which makes finding your dream car a tall order.
OnlineLoans checks out some top family cars for a family per price bracket:
Family cars in our lineup:
– Under $30k
KIA Sportage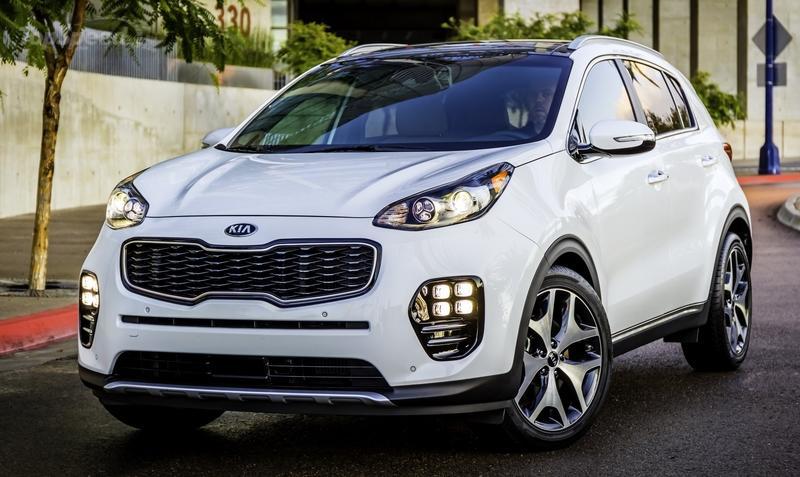 Prices From: $28,390
Fuel Consumption: 6.4 L/100km combined (depending on variant)
The solution to: "Mum, when you get petrol, can we get snacks and drinks too?"
Reason: Excellent fuel economy and easy-to-clean interior with a lot of plastics.
Type of family
Suburban living with urban commutes in mind. Saturday sports and chauffeuring muddy 'players' with orange slices and water bottles. The school runs that don't consist of too many larger teens. Shorter road trips on sealed roads without much uphill driving.
About
Kia offers a 7-year, unlimited km warranty which is a big plus. This adds even more points to the reliable brand. The Sportage is a well-known family car which has been selling since 1993.
2020's version has a 12V port and two USB ports in the second row with good visibility for all passengers. Storage space can easily handle prams, backpacks and even a bike or two depending on the size.
To keep prices and fuel consumption down, the Sportage doesn't have a hugely powerful engine or a very luxurious interior. A good thing for kids and pets.
The Sportage comes with Apple CarPlay and Android Auto, Autonomous Emergency Braking (AEB), Lane Keep Assist, Driver Attention Alert and parking sensors to name only a few of the safety and tech features.
Top Quirk
It doesn't feel like a cheap car in the slightest. The Sportage feels built for a higher price point.
Sportage Fact
The original Sportage was developed with Mazda and at the time, only featured Mazda engines.
Best car for a family under $30k because
Excellent safety and driver-assist technology meet with a quality interior and driving feel for families with kids. It's difficult to find competition for the same price.
– Under $60k
Audi Q3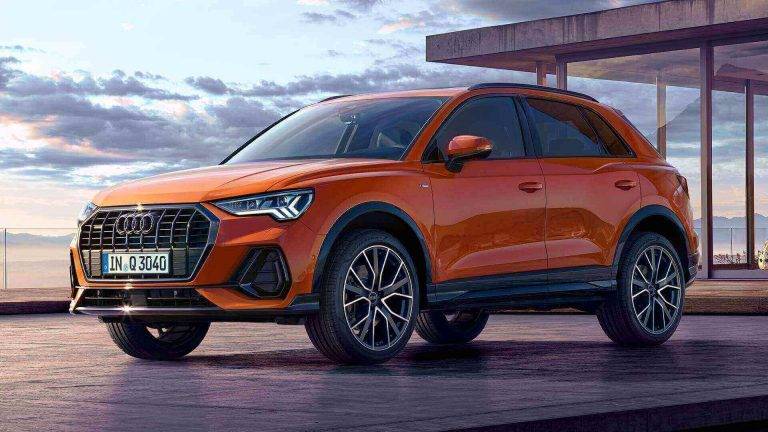 (Source: audi.com)
Prices From: $46,400 (we've left room for the numerous options which can add several thousand more)
Fuel Consumption: 7.2 L/100km combined
The solution to: The office is in one direction, the school's another and sports practice is yet another direction.
Reason: Comfortable interior with ample room, safety features and quality infotainment.
Type of family
The need to spend long hours and kilometres in the car driving kids to different locations. Saturdays are a trip to the local shopping centre, then out for a coffee, then to soccer (and it's an away game), then dropping teammates home, then out for a family meal.
About
Firstly, Audi only offers 3 years of warranty (Kia above is 7) so they don't back their products as much as other manufacturers. That aside, the Q3 is a good-looking, tech-heavy small-medium SUV. Most people would add the word 'premium' in there too.
The Q3 is equipped with Audi's MMI infotainment system – arguably one of the best in the car industry, especially considering it's not an ultra-luxury vehicle. It's easy to navigate the menus and there's next to no lag.
Safety tech includes autonomous emergency braking, blind-spot warning, rear cross-traffic alert, lane-keep assistance and tyre pressure monitors.
The Q3 has a high-quality feel to the interior which adds to the smooth driving style and excellent visibility. Parking is a cinch with the light steering and optional 360-degree camera too.
Top Quirk
The gauge cluster. It's fully digital and can display a live video of the vehicle travelling along with a 3D map from above as if a drone is following you along the road. Audi's MMI has some of the best navigation tricks in the business.
Q3 Fact
The vehicle was designed by Julian Hoenig, a senior designer at Apple and Lamborghini.
Best car for a family under $60k because
It offers excellent kid-friendly comfort with top technology and minimal fuel consumption. In addition to its modern-business styling, the Q3 is a popular choice for young professionals too. Looks good in the office car park Monday – Friday, lets you take the kids to the beach on weekends.
– Over $60k
Toyota LandCruiser Prado Kakadu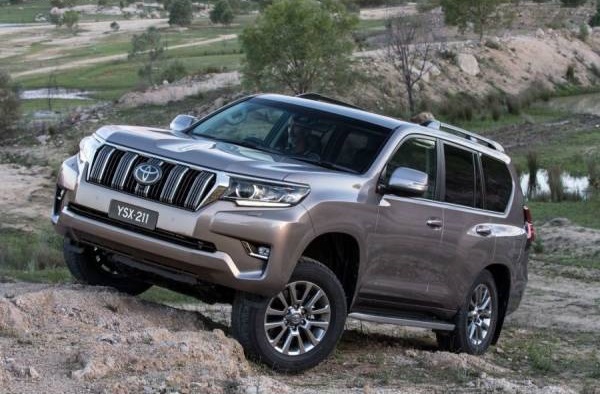 (Source: ozroamer.com.au)
Prices From: $84,590
Fuel Consumption: 8.0L/100km combined (very optimistic)
The solution to: "Mum, he hit me, how long 'till we're there?" "Oh, only another 850km of driving."
Reason: The LandCruiser Prado is huge, comfortable and full of luxury and entertainment.
Type of family
Suburban and rural Australia with off-roading in mind. Families who enjoy road trips with kids who fight, mess around and get bored easily.
About
The 'LC' is a legend in its own right. Top points for comfort, reliability and capability, Toyota knows what its customers want; a no-fuss, go-anywhere 4×4 on which everything works.
The Prado's interior is comfortable and durable and with the roof-mounted entertainment screen, kids are happy. The third-row seating, which turns the Prado into a 7-seater and provides plenty of room for the pint-sized occupants it's designed for.
Fold-down the powered rear row and there are 620 litres in the cargo area. With the seats up – 120 litres so if you plan a road trip with all seven seats occupied plus bags, you'll need roof racks or very light-travelling passengers.
Top Quirks
Toyota's Kinetic Dynamic Suspension System (KDSS) can adjust the suspension depending on the road surface. Additionally, there's the Multi-Terrain Selection (MTS), which allows drivers to dial in their own road surface type.
There's a refrigerated cubby in the centre console.
LandCruiser Prado Fact
In Japan, the LandCruiser Prado wears the same badge as in Australia but is known as the 'Rando-Kurūzā Purado'. In North America, the Prado is rebadged as a Lexus GX.
Bonus Fact: In September 2019, Toyota announced: "Australians have bought more LandCruisers than any other country".
Best car for a family over $60k because
Firstly, 'over $60k' would mean an unlimited budget. We'll leave that for the wildcard below. The LandCruiser Prado gets the crown here because of its awesome reliability and interior comfort. There are many older models still commanding high prices with over 350 kays on the clock. The only area the LC falls down is tight parking and busy, narrow inner-city streets. You won't be out-maneuvering a Yaris.
– Wildcard
BMW X5 M50i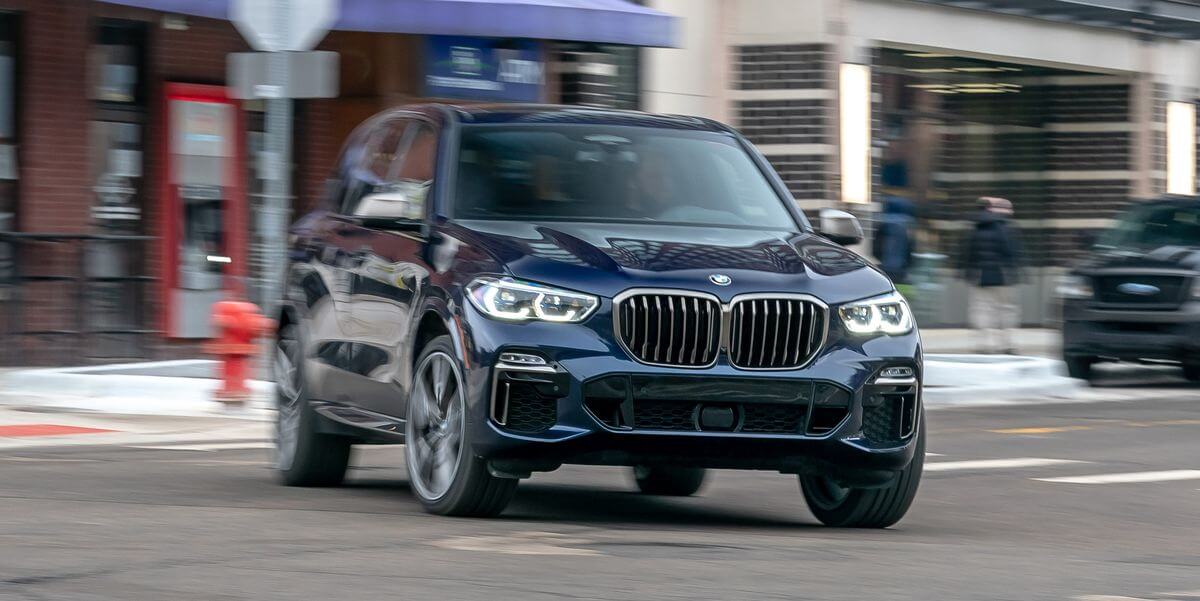 (Source: caranddriver.com)
Prices From: $155,900
Fuel Consumption: 11.5L/100km
The solution to: "I want a V8 Supercar in family-SUV form."
Reason: The X5 M50i has a 4.4-litre V8 twin-turbo with 390kW of power and 750Nm of torque (523 HP).
For reference:
Holden HSV Clubsport – 425 horsepower
Ford Mustang – 330 horsepower
WRX STi – 310 horsepower
Type of family
Suburban and urban Australian small-medium families with a love of power, speed and performance – and regular fuel stops.
About
If you want to combine a meaty V8 with turbo boost and luxury and practicality and technology and family comfort, the X5 M50i would be a good choice. The top brag is clearly the engine: massive power and torque and the exhaust note to let everyone know.
Acceleration from 0 to 100km/h in just 4.3 seconds – a Porsche Macan S is a full second slower at 5.3 seconds.
Tech-wise, the X5 M50i comes with speed limiting that can link to traffic sign recognition, parking assist with 360-degree cameras, steering and lane change assist, cross-traffic alert and adaptive cruise control. It all sounds good but is to be expected at this price point.
Despite the huge price tag, rear passengers don't get infotainment screens on the rear seats but they do get their own climate controls (4 zones in total). The 12.3-inch central screen is equipped with BMW's OS7.0 iDrive infotainment system – one of the best out there.
Top Quirks
Titanic-raising power – 390kW of and 750Nm of torque.
Soft-close doors – meaning you pull the door near to closed and it does the rest.
Heated and cooled front cupholders
X5 Fact
The X5 played a key role in crossover SUV development in the early 2000s with its unibody chassis. Rather than labelling it as an SUV, BMW called it an 'SAV' (Sport Activity Vehicle).
Best 'wildcard' car for a family because
You get to combine a performance car with a family SUV. It ties in tech, power and practicality. Deleting the end 'd' in 'wildcard', and the X5 M50i shows itself as a wild car with that mentioned power output. The excellent safety, infotainment system and comfort give it even more points.
End of the Day
Family cars are big business in Australia – the market clearly shows it. Often, they're seen as an investment with the feeling of 'that's transport covered for the next several years. Get a quick quote for your next family car and apply for a car loan today.