August 3, 2021
We take a look at recent OnlineLoan's client, Dylan's 2015 BMW 4 Series Gran Coupé and the story behind it.
In brief:
Client: Dylan, Melbourne, VIC
Loan type: Secured Car Loan
Purchased: June, 2021
Trade In: 2012 VW Passat
North Melbourne resident, Dylan, purchased his 2015 BMW 4 Series in June, 2021. Prior to the 4 Series, Dylan drove a VW Passat. As he told us, he found himself increasingly looking at other cars on the road and didn't take long to make the decision. Dylan financed his BMW 4 Series through OnlineLoans with a rate of around 6.7%.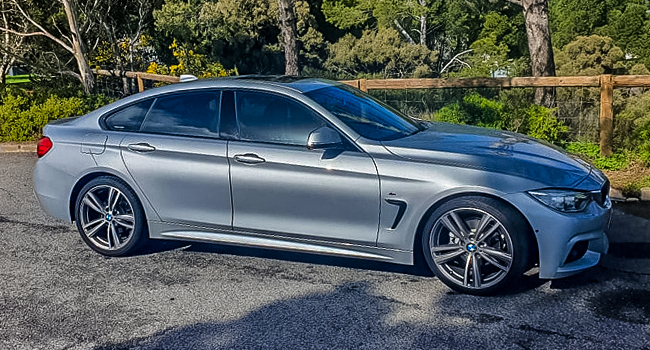 (Pleased with the purchase: Dylan's 2015 BMW 4 Series Gran Coupé)
Why a 4 Series?
29-year-old Dylan explains, "I've always liked European cars, especially sporty ones. A [Porsche] 911 GT2 RS is the ultimate dream but the 4 Series is a step in the right direction."
He continues, "I'm really pleased with it, [and I] love the look. I take the highways to visit my parents some weekends so I really look forward to that. I'd lost interest in the Passat and wasn't washing it as often as I should – not a problem with the 'Bimmer'.
"My partner is really supportive when it comes to big purchases and she gave it the all-clear. That was the final green light," adds Dylan.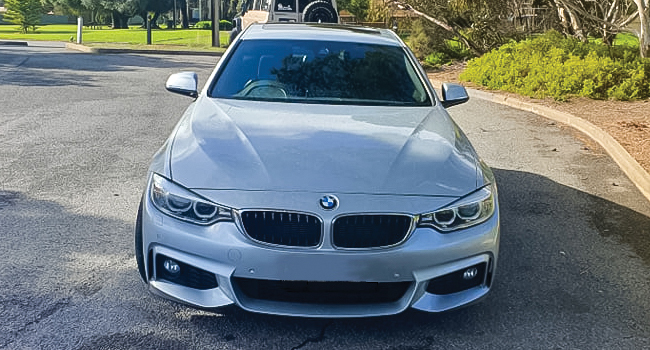 (Often found in its natural habitat – fast highways)
The Purchase
"…I was approved in like one working day…"
Dylan told OnlineLoans that buying a BMW 4 Series was an easy (and fun) process.
"I like doing all the research online and finding the history, issues and stats. Mine's a 4-cylinder 2.0L turbo which is pretty good on petrol, although I could drive more fuel efficiently. I actually called a few mechanics who specialise in BMWs to get their opinion. The suspension is something to watch as they have a low ride height."
"I looked at a few around Melbourne from dealers and private sellers, found a really nice one and paid to get it inspected. It came back with a clean bill of health. Now, the keys are in my pocket!" Says website designer, Dylan.
"OnlineLoans was smooth and straightforward. I work in IT&C, so the process was really familiar. Actually, I already had my documents in digital format so it was even easier. Off memory, I was approved in like one working day so there was no risk of losing the car to another buyer."
Some details have been changed / omitted at client's request.
BMW 4 Series
Bayerische Motoren Werke (BMW) is no stranger to combining performance with luxury. The company has had a presence in Formula 1 since the early 1950s and offered luxury cars since the 1930s.
The 4 Series, a recent(ish) addition to BMW's lineup, was launched in 2013 as a spin off of the 3 Series.
Interestingly, the 4 Series, like almost all BMWs, features the brand's instantly recognisable 'kidney' grille. However, in 2020, to the shock of most onlookers, the second-generation 4 Series was released with an almost cartoonishly-large grille.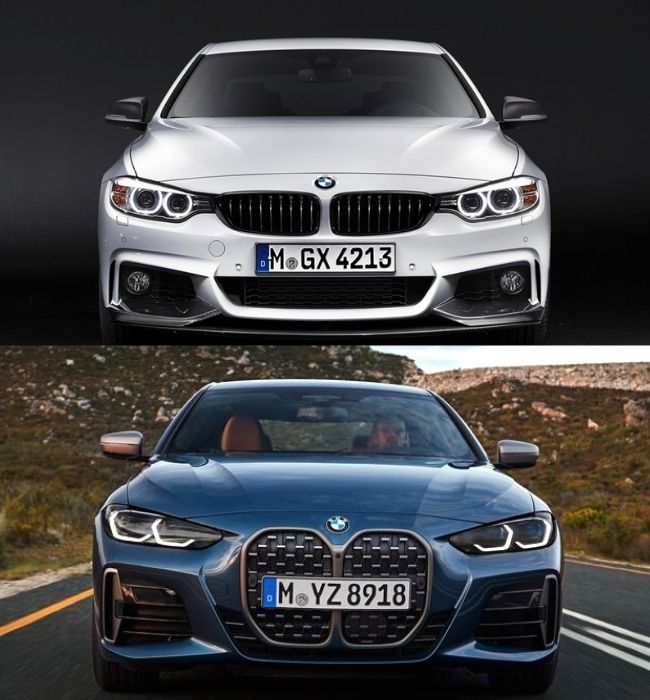 (Bigger kidneys: The 4 Series' first (top) and second (bottom) generation faces)
Engine
4-cylinder turbo

Straight 6-cylinder turbo
4 Series Models
2-door coupé (F32) 

2-door convertible (F33)

5-door liftback / Gran Coupé (F36)

M4. Only available in 2-door, the high-performance M4 and M4 Competition versions feature a straight 6 twin-turbo setup, delivering 444 hp (331 kW) and punching 0-100 km/h (62 mph) in 4.0 seconds.
All 4 Series' feature a front-engine but come in either rear-wheel drive or all-wheel drive. The AWD system is known as "xDrive". The 'i' models, like Dylan's 420i, indicate petrol and the 'd' models indicate diesel.
Transmission: 6-speed manual or 8-speed automatic
Pros
Wide range of trim levels suited for all types of enthusiasts

Aggressive styling looks great

High quality interior 

Firm, sporty and fun to drive
Cons
Confusing trim levels for those new to the vehicle

Rear seats in 2-door variants aren't tall people friendly

Some options like adaptive high-beams should be standard at its price point but are dealer options

The low ride height means some drains and driveways are scary (some variants are a full 60mm lower than its predecessor, the 3 Series)
About
"Also present on all 3 Series and 4 Series BMWs is the subtle-yet-iconic Hofmeister kink."
It's no wonder that a whole model line would spin off from BMW's super-popular 3 Series. To get an idea of the 4 Series, it's worth a quick look at its dad, the 3 Series.
Launched in 1975, the 3 Series is the brand's best-seller, accounting for 30% of total annual vehicle sales. Especially when looking at the earlier models, even a non-car person would only need a blink to know it's a Bimmer.
The pointed nose, most clearly visible from the side, shouts 'BMW', as do the circular headlights and traditional kidney grille from the front.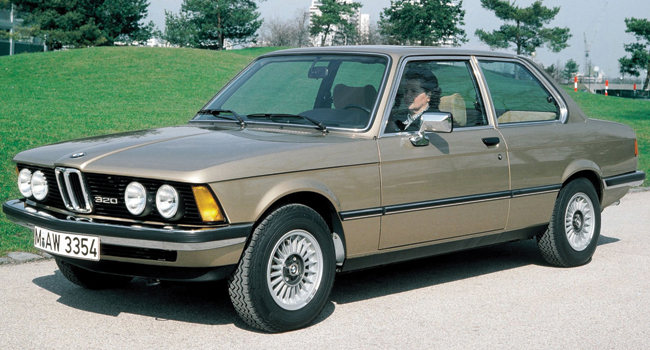 (Classic Bimmer, the first generation 3 Series)
Also present on all 3 Series and 4 Series BMWs is the subtle-yet-iconic Hofmeister kink.
The 'What-meister kink'?
In a cliche 'you don't notice until someone tells you' (then always see it) design quirk, these cars have features located on their C-pillars known as the 'Hofmeister kink'. It's the part at the bottom of the C-pillar that curves toward the front of the vehicle – something common on many cars today but considered classic to BMW vehicles.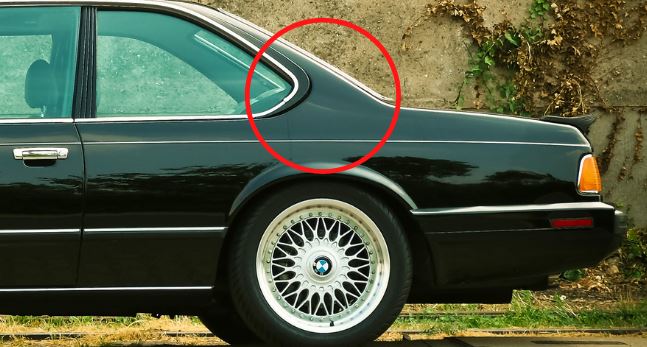 (Yep, even that subtle kink had to be 'invented')
Its namesake comes from BMW design chief, Wilhelm Hofmeister who served at the company from 1955 to 1970 and introduced the 'kink' in the early 1960s. 
Since 2013, the coupé and convertible versions have been badged as the 4 Series.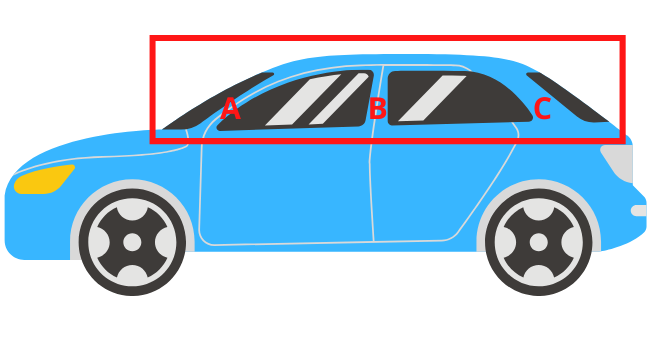 (The pillars on a vehicle)
Safety and Tech
"Laser headlights sound like something from a James Bond car."
As mentioned above, the 4 Series has a large number of trim levels and dealer options, so checking out individual units is worth it if you're in the market.
Generation one 4 Series' (2014-2019) offer lane change warning, autonomous brakes, Apple CarPlay and Android Auto and surround-view camera. Adaptive LED headlights with auto-high-beam, heated seats, self-parking and adaptive cruise control are additional options on some higher-end models.
The gen two version (2020-present) offers more stuff.
Laser headlights, BMW's keyless Comfort Access System, digital gauge cluster and voice command. This is all in addition to blind-spot detection with active assist and rear cross-traffic alert.
Laser headlights sound like something from a James Bond car. These headlights work by firing a laser at a yellow phosphor, similar to that used in some LEDs. They produces a powerful white light that can be bounced off reflectors towards the road. They can illuminate 600 meters ahead of a vehicle, double that of conventional LED high beams.
More sophisticated tech adds even more numbers with dollar signs.
On the Road
"…you get to pretend you're in Need for Speed every once in a while."
The 4 Series is, like most BMWs, a nice place to be in. The brand is well aware that delivering vehicles with too much cheap plastic or 'rickety'-feeling movable parts on the inside (like glove boxes and centre consoles) will get ripped apart by critics.
Damaging its reputation for premium build is not an option for BMW. Even the 4 Series' steering column stalk switches feel weighted and expensive.
Some owners have even commented that the sound of the windows going up and down is elegant but we'll let them be the judge.
In sports mode, the higher-powered 6-cylinder variants offer strong punch. The top-spec 4 Series runs 0-100km/h in just over 5 seconds, even less in the top-spec second gen version at 4.9 seconds.
The 4 Series offers drivers the ability to zip to work in comfort Monday to Friday and get out for an alpine highway blast on weekends. 
Note that the 4 Series is suited to enthusiasts who appreciate driving. Without breaking the law of course, you get to pretend you're in Need for Speed every once in a while.
Looks
The Gran Coupé, like Dylan's above, is considered a liftback (or 'fastback' which sounds cooler), this means a softer sloping roofline compared to a traditional hatchback.
This kind of gives it a sporty appearance, especially from the side. The photo below shows a hatchback's near 45° rear side profile, compared to the much sharper liftback.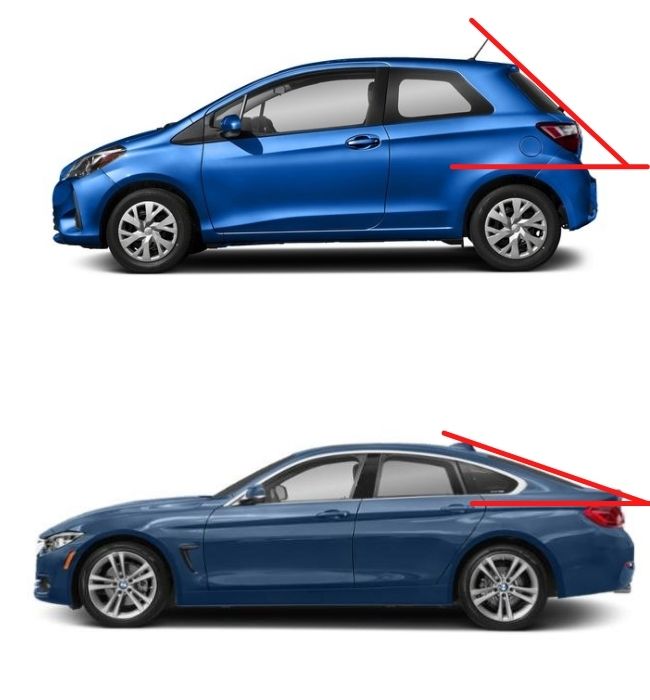 (Hatchback Vs liftback rear roofline. Source: nadaguides.com)
Gen one 4 Series BMWs feature that quintessential mid-2010s angry, aggressive look. The headlights give it away with their angled 'eyebrows' twin circular lenses. The pumped rear guards also add to the look and tying that all together is the low ride height.
The result is a high-performance look coupled with BMW hints like the Hofmeister kink and kidney grille which add sophistication.
Elephant [kidneys] in the room.
First appearing in 1933, the BMW kidney grille is called as such due to its resemblance of the organs.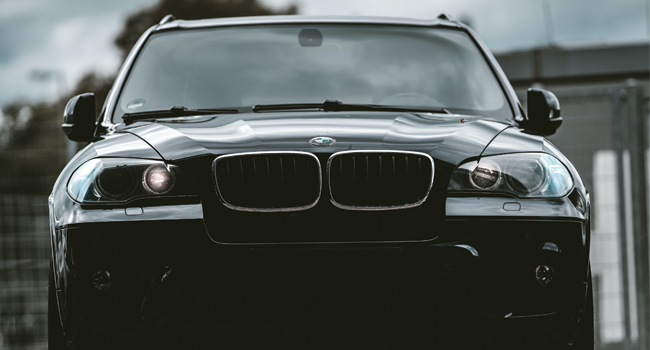 (The unmistakable BMW kidney grille)
Over its 88-year life, it's had numerous tweaks and has appeared on almost every single BMW vehicle – ones with four wheels that is, not two.
In 2020, the second-generation 4 Series was launched and met with instant criticism. The kidney grille, something that had become increasingly nimble and sleek and embedded in the minds of fans, had grown – a lot.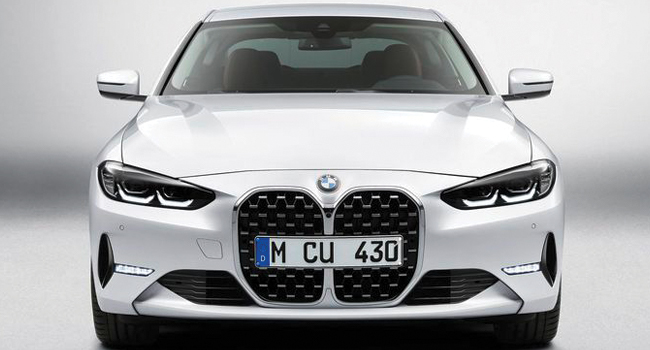 (The Second Gen 4 Series. Source: driving.ca)
When automakers make bold design moves, it usually takes a bit of acquired taste, and that's the way the huge nostrils seem to be going. However, one thing that BMW seems to have missed (strangely) is the number plate which unfortunately goes right between the two giant kidneys.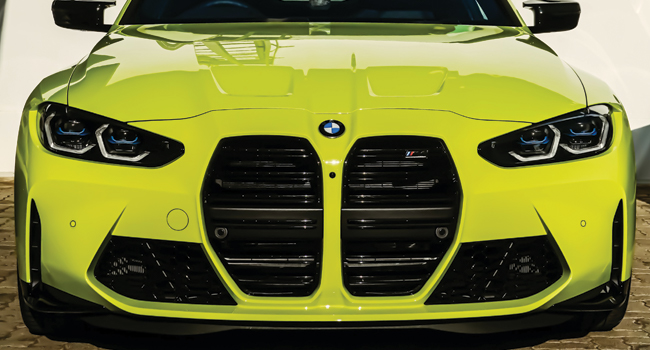 BMW claims the giant 'elephant' kidneys pay homage to the designs of the 1930s.
Nonetheless, we think the new look is pretty cool, even if it takes some getting used to.
Get into a BMW 4 Series
OnlineLoans offers a fast and seamless finance process which lets you start, stop, pause and continue at your own pace.
Start with a quick quote to get the ball rolling.
Researching vehicles?
Comparing cars is a huge help. Check out some other recent OnlineLoans clients' vehicles;
Other Q&A that might be useful