November 15, 2021
OnlineLoans takes all the criteria into consideration to find the best cars for P platers.
Firstly, what are the requirements for cars for P platers?
| | | |
| --- | --- | --- |
| Category | Notes | Requirement |
| Price | Everyone has their budgets. We're keeping this list under $20,000 | UNDER $20,000 |
| Year | Should be under factory warranty at time of purchase | Depending on brand, no more than 5 years old |
| Make | Should be mainstream brands that mechanics are familiar with / affordable repairs | Mainstream brands |
| Model | Should be easy to park in tight car parks or crowded family driveways | No utes, vans or large SUVs |
| Transmission | Although it's good to learn on a manual, stress-free driving is safer driving | Auto |
| Safety | 5 ANCAP stars only | 5 Stars |
| Passengers | Almost every P plater gets tasked with ferrying friends around at some stage | MIN: 5 seats |
| Fuel Efficiency | Must be cheap to run  | MAX: 8L / 100 KM (combined) |
| Power | In most states/territories, cars for P platers are limited by power to weight | MAX: 130kW per tonne |
Other stuff
Insurance
Insuring a vehicle comprehensively is always the way to go if budgets allow. Make sure to get some quotes and consider where and how you use a car.
Note that CTP (Compulsory Third Party, Green Slip) is often included in registration and only covers people who may be injured or killed in a car accident involving your vehicle. It typically does not cover property damage.
Resale value
Something that can get overshadowed by other factors (mainly price), is resale value. Vehicles from big names like Toyota, Mazda and Ford typically hold their value better than less-common brands.
Note that if your budget allows, avoid buying base models as these come with fewer features and usually have a lower resale value.
Utes and SUVs are popular, but we'll be leaving large vehicles off this list of cars for P platers due to difficult parking and fuel economy issues.
The more desirable a vehicle is, the higher the price you'll be able to sell it for, assuming it's in good condition. Here are the top sellers in October 2021 (in order of selling numbers).
1: Ford Ranger – Ute
2: Toyota HiLux – Ute
3: Toyota Corolla – Hatchback / small sedan
4: Hyundai i30 – Hatchback / small sedan
5: Isuzu D-Max – Ute
6: Toyota RAV4 – SUV
7: Hyundai Tucson – SUV
8: Mitsubishi ASX – SUV
9: Nissan X-Trail – SUV
10: Kia Cerato – Hatchback / small sedan
Warranty
At least 6 months of factory warranty from the time of purchase is a good minimum. That way, P platers won't be hit with big repair bills (for things covered by a warranty) right after a major purchase.
Kia offers a 7-year warranty and Mitsubishi offers Australia's longest vehicle warranty at 10 years. Mazda and Toyota warranties are typically 5 years.
Note that Mitsubishi only brought in their 10-year warranty in 2020, so vehicles made prior typically have their old 5-year warranty.
The best cars for P platers
All have an ANCAP rating of 5 stars
2016 – 2017 Subaru Impreza
Price range: $16,000 – $18,000
Fuel economy: 6.8L/100km (Regular 91)
Warranty: 5 years, many are out of warranty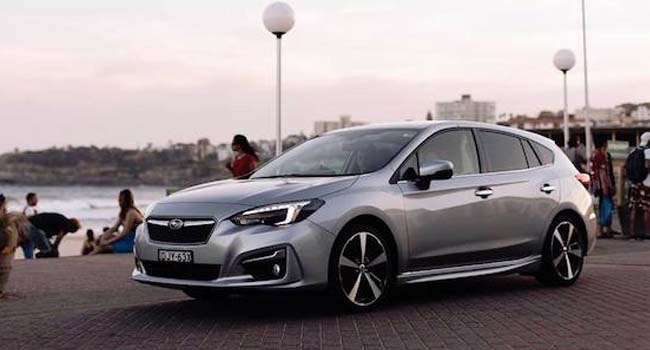 About
The tried and tested "Sooby" is practical, easy to live and work with. Note that all 2016/17 variants are AWD, which adds driveability and handling / traction control.
The non-WRX version of the Impreza often gets compared to its high-powered sibling but the two are aimed at different drivers and different lifestyles.
In the past, the humble Impreza didn't turn many heads but more recent models are really worth checking out if you're a P plater (or pretty much any kind of driver).
2016 – 2019 VW Golf TSI
Price range: $18,000 – $19,000
Fuel economy: 5.4L – 5.2L/100km (PREMIUM PETROL)
Warranty: 5 years/unlimited km (after December 2018)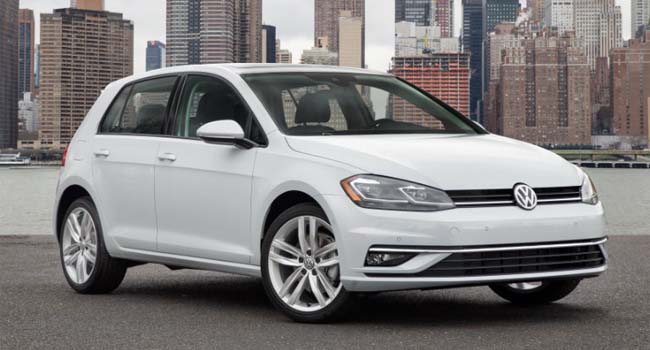 About
Due to the popularity of the Golf, the price for the model years quoted above can shoot above $20,000, but finding a clean example in our price range is very doable.
Expect to find most options at this price point with between 50,000 to 80,000km on the clock.
The TSI Golfs comes with a 1.4-litre turbocharged engine that requires premium petrol (95). 
Note that the windscreen wipers and turn signals are on different sides of the steering wheel from Japanese brands which might rattle a few drivers.
2014 – 2015 Mitsubishi ASX
Price range: $17,000 – $19,000
Fuel economy: 7.7L/100km (Regular 91)
Warranty: Out of warranty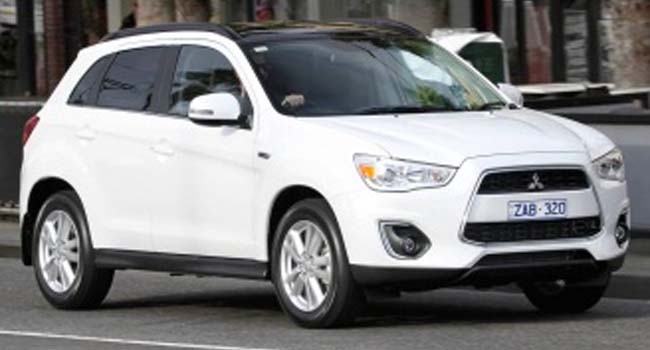 Despite the obvious issue of being out of warranty, the ASX still offers a (small) SUV for P platers. The ASX is a good-looking and reliable vehicle powered by a 2-litre petrol engine.
At the price point listed, expect to find the 2WD version with a mileage of around 40,000km – 80,000km. The more expensive 4×4 version, which also comes in turbo diesel, typically has a higher mileage in order to scrape under $19,000.
2016 Mazda 3
Price range: $17,000 – $18,000
Fuel economy: 5.8L/100km (2L engine) / 6.1 L/100km (2.5L engine)
Warranty: Out of warranty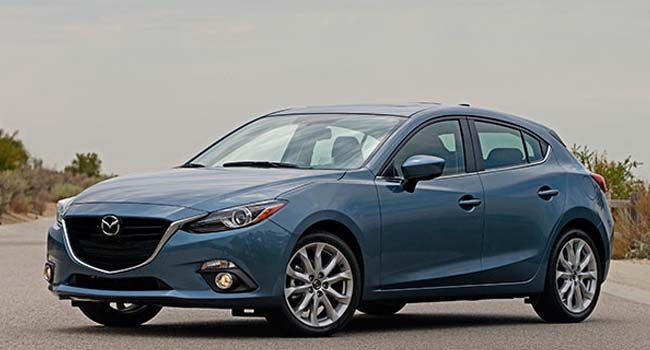 (Source: newcartestdrive.com)
About
Mazda is a big seller in Australia and for good reason. The popular Mazda 3 is a fun car to drive, "fun" meaning the steering is extremely accurate with minimal play, acceleration is good and parking is a cinch.
The interior is of high quality for the price and buttons and switches are where you'd expect to find them. 
Make sure to research model variants as they offer different features. Here's the line up;
Neo (base model)

Maxx

Touring

SP25

SP25 GT

SP25 Astina (ranger topper)
The SP25 has a more powerful 2.5-litre engine, the Neo, Maxx and Touring get a 2.0-litre version.
Expect hassle-free years of motoring with the Mazda 3.
2018 Toyota Yaris
Price range: $16,500 – $18,000
Fuel economy: 6.4L/100km (Regular 91)
Warranty: 3 years, so some are out of warranty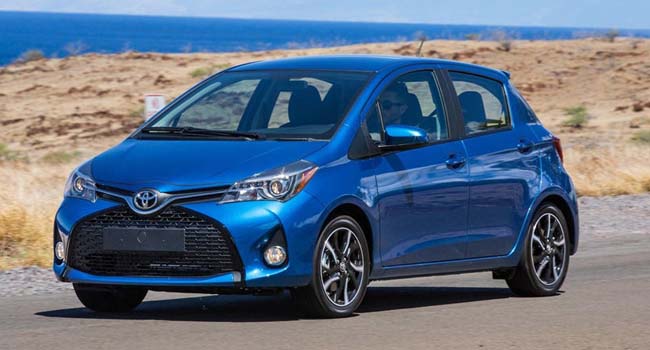 (Source: carbuzz.com)
About
Another hassle-free, tried and tested vehicle on our list of cars for P platers is the Yaris. With the Toyota badge, the price is high – Toyota is ultra popular in Australia.
The humble Yaris is, admittedly, a no-frills package but that's what many drivers want – something cheap (to run and service) and reliable that's easy to park and always gets occupants from A to B.
Someone looking to commute between a part-time job with a busy car park and place of education (also with a busy car park) in something 'simple', suits a Yaris.
2016 Hyundai i30
Price range: $16,000 – $17,500
Fuel economy: 7.3L/100km (Regular 91)
Warranty: 5 years, many are out of warranty
(Source: autoevolution.com)
If you'd like something a little larger and more powerful than the Yaris above, the i30 is a good choice. Powered by a 1.8-litre petrol engine, the i30 is another reliable A-to-B commuter on the list.
Interestingly, more i30s are sold in Australia than anywhere else in the world and that's with its stiff competition from the Toyota Corolla and Mazda 3. The success of the i30 can primarily be pegged to its affordable price, reliability and cool features.
The 2016 model saw Apple CarPlay and Android Auto added as standard, along with reverse camera and rear park assist.
The quoted fuel economy is tough to equal in stop-go traffic where it usually creeps higher.
2015 – 2016 Ford Focus
Price range: $17,500 – $19,000
Fuel economy: 6.2 L/100km (Regular 91)
Warranty: out of warranty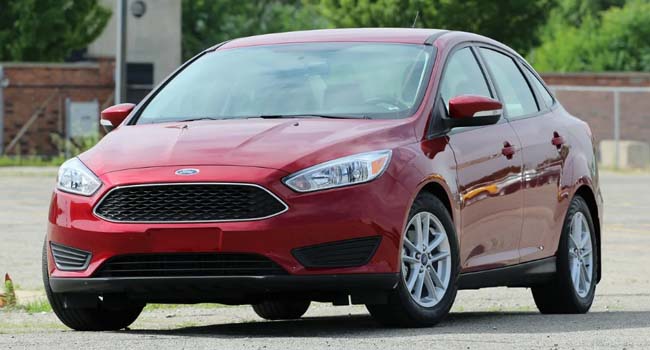 (Source: motor1.com)
About
The 1.5-litre turbocharged Focus is a popular choice for looks-conscious P platers. The front end, with its 'angry eye' headlights and lower front bar, give it a bit of flare. Note that the 2015 and 2016 have different front end designs.
The 2015 is a little softer but beauty is in the eye of the beholder – or buyer in this case.
If you're lucky, you might find a Titanium variant in this price range which comes with various upgrades like larger wheels. It also features MyKey which is a programmable option that allows you to program things like a speed limiter and non-negotiable traction control into the key. Probably a good thing if you're on the Bank of Mum and Dad.
Cars for P platers overall
Buying a car is, for most people, big bucks – and, for most P platers, mega bucks.
But that doesn't mean the process has to be scary and stressful, car shopping should be exciting and conjure up visions of a new mobile lifestyle.
OnlineLoans offers fast and simple finance solutions for car buyers.
Make sure to do your research and compare options (cars and finance) that suit your lifestyle.
Extra tips
Watch for repaired write-offs
Check a vehicle's PPSR which is a digital document listing a vehicle's history. You'll be able to see if it has ever been written off or reported as stolen. Note that you will have to pay a small fee for accessing a vehicle's PPSR.
Avoid tunnel vision
It's easy to fall in love with a particular vehicle that looks awesome. Make sure to look at the whole picture and do the necessary checks to ensure it won't end up costing you too much (in terms of both stress and dollars).
The same goes with interest rates on finance. Of course an interest rate is crucial when borrowing money but there are other factors such as fees and early repayment options that make a big difference.
Read reviews
Cars, like many products, come with hundreds (if not thousands) of online reviews from owners. Make sure to read a few on vehicles you're keen on. You might spot a common complaint or issue.
Choose your time wisely
Did you know that there are 'cheaper' times to buy vehicles? For dealers, the end of the month or end of the financial year is a good time to buy as they're often looking to hit sales targets. 
Private sellers sometimes rush to sell before going back to work at the end of the Christmas break. You might also get some bargaining ability if their advertisement has been online for a long while.
Don't get bogged down by cliches
Worrying about things like tyre tread and whether a car has "been thrashed" is a trap some buyers can fall into. Firstly, tyres are a simple and fast fix that often attract much less stress than fixing engines or accident damage.
The vast majority of people who pay thousands of dollars for a vehicle want to protect their asset and won't "thrash" it. If you're worried, consider paying for a professional vehicle inspector to give it a check and list any repairs needed.